The weather wasn't bad in Rome this morning, but forecasts showed it to be getting worse as the day goes one, culminating in rain showers. I was going to spend the day wandering through churches and museums I hadn't visited yet... but, at the last minute, decided to head back up north to Pisa where it was only partly cloudy. I figured I might as well see the "Leaning Tower" before it falls over.
Unfortunately, the wait to be able to climb to the top was 4 hours... which I didn't have time for... but the thing looks scary enough that perhaps it was for the best? It's not just leaning, it's really leaning (and even this photo doesn't do it justice because of the curvature of my wide-angle lens!)...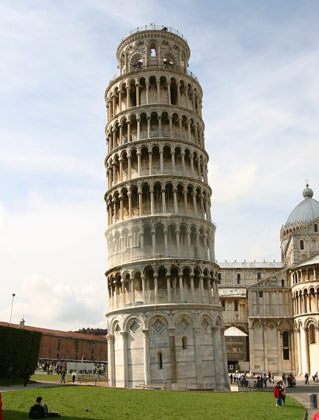 The Tower is interesting and all, but the Duomo that sits next to it is amazing...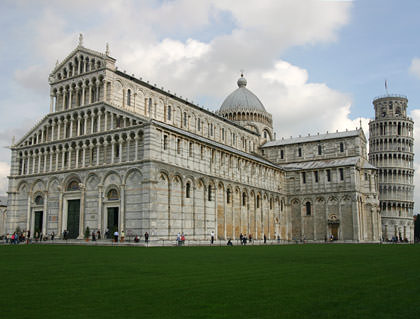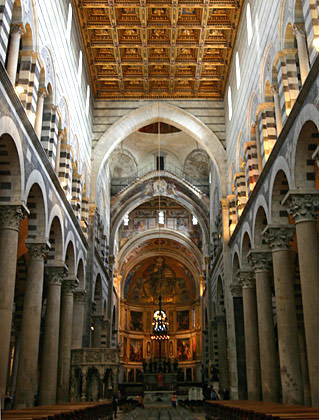 Heading back to Rome, the rain was only a sprinkle. After a last walk around the Colosseum and along The Forum, the rain had stopped completely.
Around the dinner hour, I found myself at The Pantheon and ended up having a perfect plate of spaghetti with a view from my table to die for...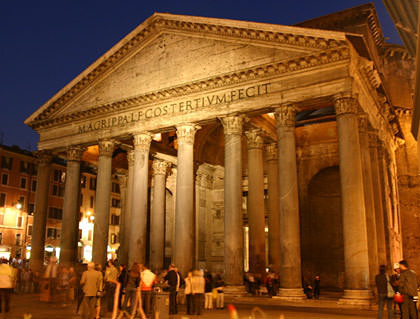 As if that wasn't enough, dinner music was provided by (I shit you not) the Hare Krishnas, who totally rocked the house...
And so ends my last night in Italy.