My favorite place on earth is Edinburgh, Scotland. Tying for a close second would be a dozen different places in Italy, the city of Rome included.
And so here I am in the Eternal City, almost five years after my first visit during the Catholic Church's Holy Year of 2000. My love for Roma has not diminished, and I am just as excited over being here now as I was then. There are sights here to overwhelm the senses of even the most jaded traveler...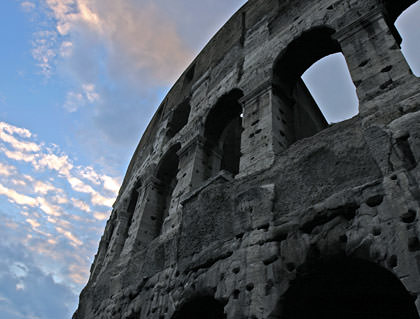 Now I want a gelato.