And the Apple domination of downloadable music continues. As absolutely everybody on the planet is probably aware of by now, Apple just finished up a media event to announce a new Motorola iTunes phone and the stunning iPod nano.
It's so sad, but I want one quite badly. This is despite the fact that I already own a full-sized iPod (which I never use) and an iPod Shuffle (which I use constantly). It's just too cool not to own one, and my life suddenly seems incomplete until I have one...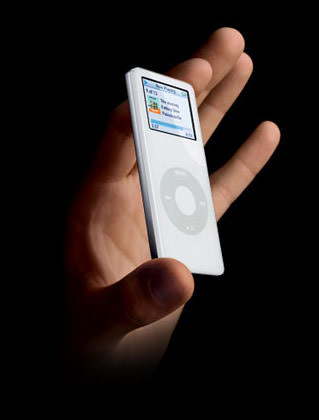 How do they do that? It's like the size of a cookie.
As for the iPod "ROKR" phone... well, I don't know that I really care to have one for the music capabilities. The reason I want it is because it's so tightly integrated with the Mac for transferring my address book and stuff. The fact that I have to dump Verizon in order to get it is not a problem, because it's not like Verizon has bent over backwards to service their Mac customers. If Cingular has the vision to support my platform of choice, then that's the company I want to be with...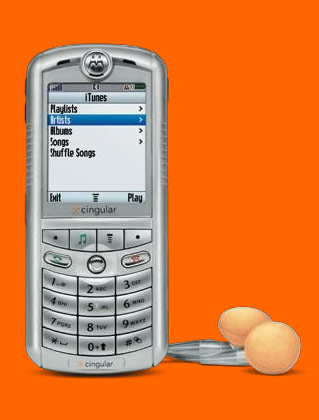 I will miss Verizon coverage, which is sweet despite being the antiquated and crappy CDMA version instead of the internationally accepted GSM (finally, an international phone for me!)... but I won't miss their crap phone selection with their even crappier phone features (Bluetooth is only JUST NOW arriving in their phones which is a total joke). I also won't miss their greedy policy of charging me for features that should be free (e.g., you can't download photos you take, because they make you spend the money to email them to yourself, which is balls-stupid).
Hey Verizon... can you hear me now?