And here I am. Stuck in Hartford, Connecticut without a car. Just sitting here watching really bad television in my hotel room. Woe is me. Life sucks.
Actually, I lie. It's pretty great.
Until they kick me out of the hotel in two hours... then I have to bum around the airport for another two-and-a-half before my flight. I hope they have wi-fi access at BDL. In the meanwhile, I have a scenario for you...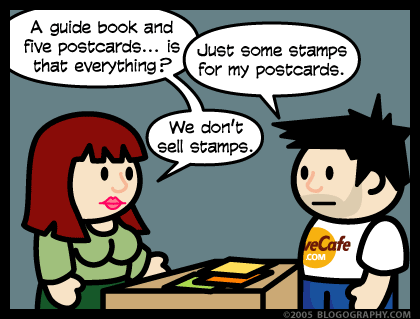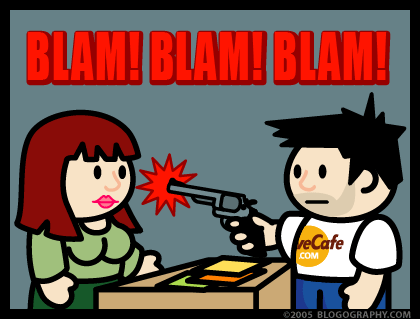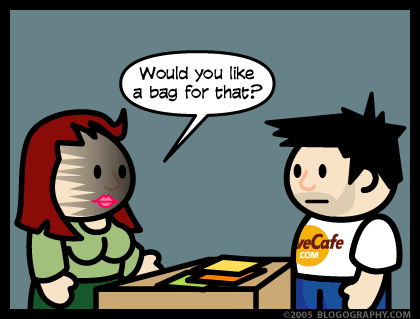 I mean seriously. Why the f#@% would you sell postcards without the means to actually send them somewhere? That IS the point is it not? Sometimes you get lucky and there's a place for stamps nearby, but that's a rare event. I try to remember to have stamps with me when I travel, but then some places selling postcards refuse to mail them for you, and so you end up having to hunt down a post box.
There should be a law that anybody selling postcards should be required to sell postage too. Furthermore, if there isn't a post box within a reasonable distance, they should be required to mail them for you as well. Is that really so unreasonable?
I should pack my suitcase. I'm finally in a situation where I don't have to wait until the last minute and can take my time. That's kind of cool. I hope nothing comes along to distract me.
Oh wait... Dora the Explorer is on TV!