Your thoughts on TV reaity shows... love them or loathe them? Pretty much loathe them, as they take up space that could have been used by excellent, thought-provoking shows that end up cancelled.
Your favorite TV reality show (or the one you are able to tolerate the most). The only show I will not miss is the original reality show: Survivor. I used to download torrents of the UK version of Big Brother, but it's getting more and more difficult to find torrent feeds. I don't watch any others now that Paris Hilton isn't doing The Simple Life, and American Chopper is stuck in a rut.
Your least favorite TV reality show (or the one you find the stranegst/stupidest). There are too many. I loathe American Idol with a passion, so that's probably the most obvious to me. But now David E. Kelley (respectable creator of shows like Ally McBeal and Boston Legal) is sullying himself with a mockery of the law in his upcoming reality courtroom show The Law Firm. I expect that will sink reality TV to even new depths of suckage (though he would have to go a long way to out-skank that bitch Judge Judy).
FQ TV: Invent your own TV reality show. Would you appear on it? I'd like a show that would give me a million dollars and follow me around as I attempt to spend it all in a single week. We could call it Million Dollar Dave, and I would absolutely appear in it.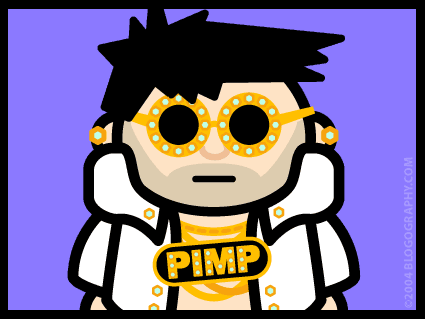 You too can get real at the FridayQ.
Movie Quotable of the Day:
"Turns out that Parkes is the biggest radio telescope in the Southern Hemisphere..."
Day-Before-Yesterday's Answer:
Exit to Eden
(2004) with Dan Aykroyd and Rosie O'Donnell.