Oooh, look... Michael Jackson is like totally innocent!
Well, I sincerely doubt he's totally innocent, but given the wonderful job the prosecution did of piling on bad evidence on top of bad witnesses, it's the verdict he gets. Why oh why didn't they just focus on a child molestation case instead of all the stupid shit that diluted everything into an un-winable mess?
I'd attempt to be shocked, but it's exactly as I predicted...
The Michael Jackson trial is coming to a close. Will the freak who likes to sleep with little boys in his bed be sent off to a pound-you-in-the-ass federal penitentiary? Probably not. I'm sure he'll just be written off as an eccentric, and walk away with nothing more than a big lawyer bill to show for it. I would be more interested in seeing the parents of these children put on trial for actually allowing a scary-ass pedophile like Jackson near their kids. But what do I know?
Do I think that Michael Jackson is guilty of everything he was charged with? No. Do I think he acted completely inappropriately with little boys he invited into his bed "so that he could show his love for them"? Uh, yeah. This is just not normal behavior, and the fact that the child accuser provided graphic details as to the incidents... well, something very wrong was going on there. The fact that Michael gets away with it is really sick.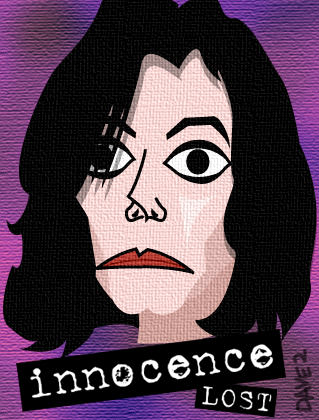 The real losers are, of course, the kids. Their innocence has been taken, but whether it was by Michael Jackson or the prosecution is open to debate. I still blame the parents. Where in the f#@% were they when this crap was going on?
Movie Quotable of the Day:
"The name's Francis Sawyer, but everybody calls me Psycho... any of you guys call me Francis, and I'll kill you."
Yesterday's Answer:
Mars Attacks!
(1996) with Jack Nicholson and Annette Bening.