It's kind of strange how the blogosphere has been so quiet lately. Many regular posters have been skipping days... even weeks... and, most surprising, I haven't seen any new memes running around. I don't know if the advent of Spring is causing people to be distracted, or if bloggers are just tired of blogging. These things run in cycles I suppose.
Imagine my surprise when I see a new meme has been started over at DOWN WITH PANTS! (just after their one-year anniversary, I might add). Inspired by Jay & Silent Bob's bit on VH1, I give you Three Guys I Might Go Gay For. Since this is not a topic I tend to think about, I've decided to make it easy on myself and stick to movie actors so I don't have to get into sports stars, singers, politicians, and other guys I don't know much about...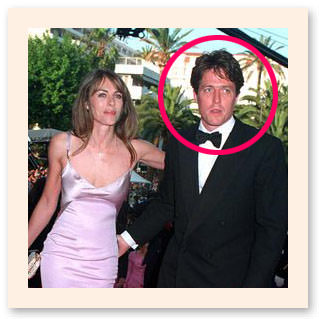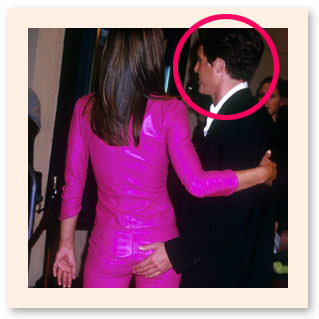 Hugh Grant. I will admit that I find nothing attractive about Hugh Grant, but his lips used to be pressed against various Elizabeth Hurley body parts, which is somehow appealing to me. He's not an overly-great actor, but he finds roles that he is well-suited for (I thought he was especially good in Notting Hill) so perhaps I could use that as a reason to go all gay over him. Well, that and his money, of course.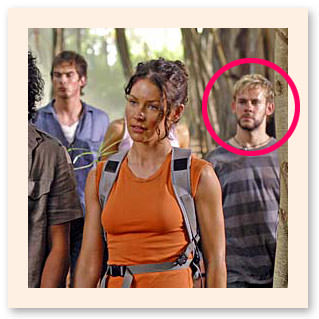 Dominic Monaghan. The least gay of all the gay Hobbits in Lord of the Rings, Dominic Monaghan is HOT! Because of his humor, he is one of the few characters on Lost who can divert my attention from Evangeline Lilly (who he happens to be dating), so I can only guess that I could go all gay over him.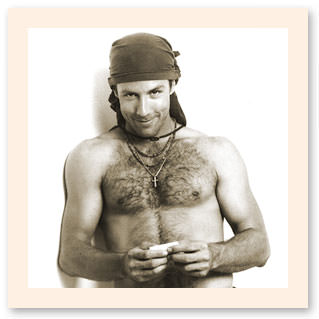 Scott Plank. In an attempt to be semi-serious here, if I were to go gay, there is one actor I can think of that I wouldn't mind spending time with... mainly because I have been lucky enough to spend time with him (uhhh... but not like that!): Scott Plank. Unfortunatley, he has passed on, so I'm not sure if he counts. I met Scott during a horrible three month involvement I had with a Hollywood movie project, and can say in all honesty that he was the ONLY person I met during that time who wasn't a self-involved, artificial, arrogant, jerk. When the project ultimately fell apart, I tried my best to put it behind me and forget all about it, but it would be difficult to forget such a fun, humble, kind person like Scott Plank. I was saddened to hear he had died, even more upset that his potential as an actor was never realized while he was alive, and am devastated that my search for photos of him on the internet found practically nothing (the above image was from some kind of stage play he was involved in, because pictures of his television and movie roles don't seem to exist?). Granted he wasn't especially famous, but he was on a number of shows like Air America, Strange Luck, and Melrose Place... surely he should be remembered somewhere? Anyway, a guy could do a lot worse than going all gay over Scott Plank.
And there you have it. In reviewing my picks, I'm not sure what they say about my choice in men. Humor perhaps? That seems to make sense, because once you remove things like "breasts" out of the female equation, that's an appealing factor for me.