In a wonderful stroke of luck, I managed to catch an earlier flight and arrive home a full three hours ahead of schedule. A pity that there's no new episode of Veronica Mars running tonight (Save Veronica!), but at least we have a return appearance of Heather Graham on Scrubs.
In more disturbing news, along with the twenty new pornographic TrackBacks I had to de-spam, I also got a scary piece of email which accused me of "stealing" the idea for a graphic which I drew up for my "review" of the movie Sideways. Since the return address was bogus, I'll go ahead and make my reply public here:
I hate to tell you this dumbass, but the only thing I did was parody the official movie poster...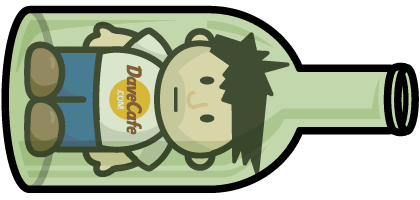 I don't even know who you are or what picture you are talking about. Sooo... perhaps instead of threatening to "expose" me, you should attack Fox/Searchlight Pictures for coming up with the idea in the first place.
Stupid people suck ass.
Movie Quotable of the Day:
"Man that ball got outta here in a hurry! I mean, anything travels that far oughta have a damn stewardess on it, don't you think?"
Day-Before-Yesterday's Answer:
Grease
(1978) with John Travolta and Olivia Newton John.