After the raging tragedy of metal and plastic that is the Hard Rock Belfast (which looks like a slick sports bar masquerading as a Hard Rock), I was a little bit nervous about visiting the new Hard Rock Dublin. Turns out I needn't have worried. The Dublin location is quite nice, returning to the classic design formula that we know and love.
The exterior is a bit boring, but acceptable, and fits in nicely with other classic properties of the chain...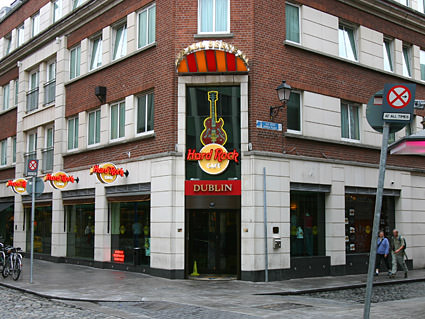 Though the dominate materials are the lush dark woods that define a Hard Rock, there's still a few modern touches, like the glass and brushed aluminum area dividers. As you can see, the memorabilia is a bit sparse, and there is no massive "museum wall" anywhere that makes up for it, which is about the only real downside here...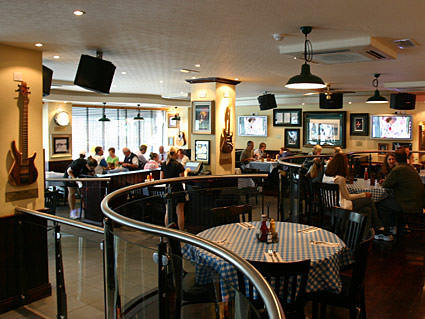 The interior looks quite intimate and small until you realize that you're only seeing half the cafe. A small bar and larger seating area is downstairs, extending underneath a nicely appointed merch shop that, unfortunately, suffers a bit from traffic congestion near the counter area...
Oddly enough, the architect has chosen to not repeat the glass and metal in the lower dining room. Everything here is classic Hard Rock, though the memorabilia is still lacking...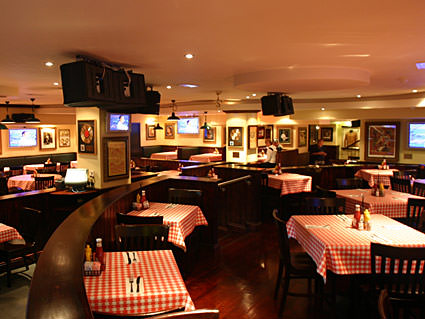 The staff is eclectic, hard working, and very friendly (much like the city itself!), and I very much enjoyed my dinner here. It would be nice if they could cram in a bit more "stuff" but, other than that, I wouldn't change much. I can only hope that one day Belfast will have a cafe more like this one so that the Emerald Isle will have two good cafes, both in Northern Ireland up north and the Republic of Ireland in the south.