As I am on vacation, I don't want to be found, I am quite happy to be lost. However, while organizing my photographs last night, I found something interesting in one of the shots. Apparently, I have a lucky knack for capturing things flying through a scene (like this on a previous Theme Thursday). This time, it would seem I have managed to photography a falling star and never even noticed (it's in the upper-left as I zoom in)...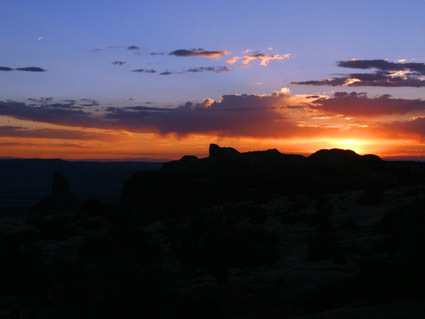 Since there's no vapor trail, I'm assuming it's not a plane. Unless... you don't think... hmmm. Let's zoom in a bit closer and enhance the image...
Holy cats! The Robinsons from Lost in Space have finally found their way home!!