I have already been to this hotel a couple of times and absolutely love it... staying here is not only really cool, but it has the added benefit of moving you to the front of the line at Universal Studios attractions, which comes in handy. Today I have to get back to Ft. Lauderdale for my flight in the morning, but I thought I'd at least stop by, take a look, and maybe buy a few pins...
Here you can see what a real resort pool should look like...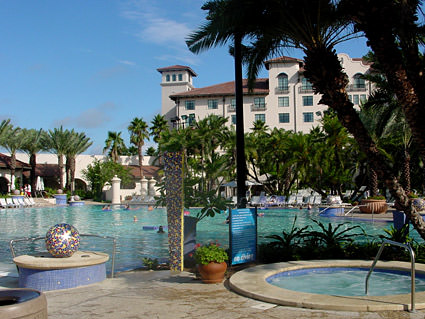 I found this photo from my previous trip... I like the rooms here better than either Hollywood or Tampa (but not as well as Bali)...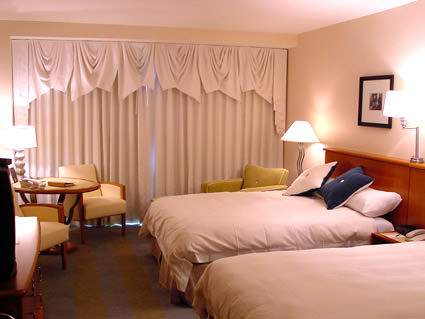 If you are even remotely a fan of the Hard Rock and plan an Orlando vacation, this is the place to stay!