The minute this week's Theme Thursday mailing hit my in-box with the subject of heavy metal, I knew exactly what my photographs were going to involve. The back-alleys of my home town here in Cashmere, Washington are filled with all kinds of interesting metal fittings... heavy metal doors, pipes, grates, and bars are everywhere. Most people would probably think that this makes the city look junky, but I think it's actually pretty cool. We've got a post-industrial kind of funk going on that makes an interesting contrast to the "Early American" theme that's decorating the town. My favorite shot from today is of this old fire door that's just been torn out...
Other heavy metal contenders...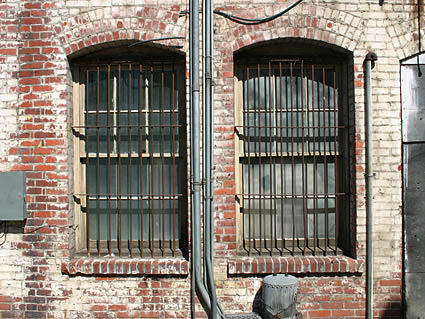 My favorite old structure in the entire city is the so-called "Modern Apartments" building that might have actually been modern at one time, but I remain skeptical. Talk about heavy metal... if that concrete and steel balcony should ever fall on anybody, they're dead meat!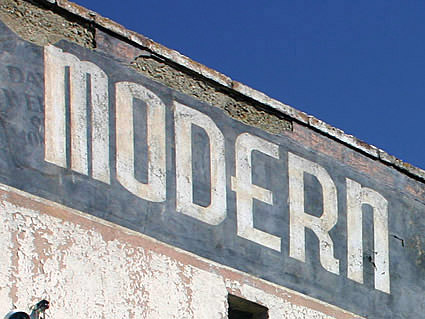 Every morning when I ride past that building, I wonder if the typeface for "Modern Apartments" actually exists, or if I should use it as inspiration to create a new typeface of my own. It's so very retro-cool.