According to my Buddhist studies, a primary concept in living a harmonious life is to do no harm. Since I am pretty sure that this includes not killing innocent animals, I am of mixed feelings when it comes to wearing leather. On one hand, it's kind of sad that an animal has to die in order for me to have a pair of boots and a jacket... on the other hand, leather offers amazing protection (which is a big deal if you ever take a spill on your motorcycle and have the pavement attempt to remove several layers of your skin).
Sadly, I rather favor my own skin over that of a cow, so I'm afraid the cow is out of luck. Of course, if the cow is already dead because meat-loving carnivores have eaten it... well, that's hardly my fault now is it?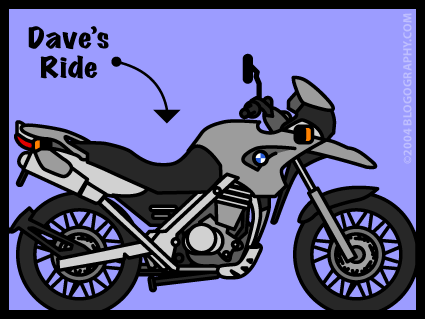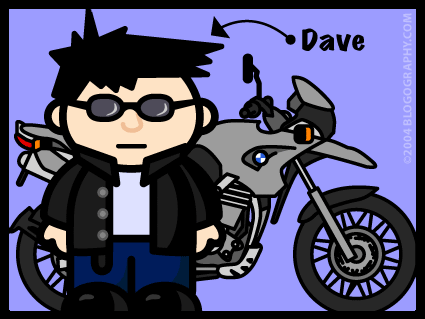 Not only that, but wearing a leather jacket while riding a motorcycle also looks much cooler... even in a cartoon drawing.
Anyway, my mind made up, I decided to see if there is a custom leather shop in Seattle that might have jackets in tall sizes that would fit me better than the jackets bought off the rack. Thanks to the internet, you would think that finding a leather jacket shop in Seattle would be simple. You would be wrong. If you search for "Seattle Leather" in Google, you do end up with leather shops in the Seattle area... but they are not quite the leather garb I had in mind for riding my motorcycle...
Scary. I'm not quite sure where to go from here.