I spend most of my time fast forwarding through commercials on television because they are stupid, unimaginative, and just plain boring. But now American Express has figured out how to make a commercial that people are going to want to watch. Even more impressive - though the commercial is five minutes long, I've taken the time to watch it three times! I'm half-way tempted to sign up for an AmEx card, just to support this stroke of brilliance and encourage other companies to make more interesting ads.
What would it be like to have Superman as your best friend and just hang out? If you are Jerry Seinfeld, it would be something like this...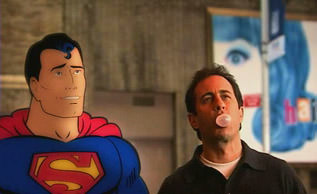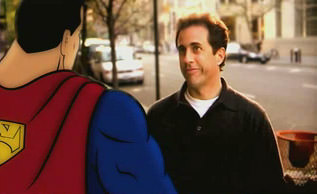 Even better news... AmEx is making more of these cool "webvertisements," and it will be interesting to see who pops up next. When can we see Wonder Woman meeting David Letterman?