This week has the perfect theme for where I live: beautiful things... Spring has sprung, and there are literally beautiful things everywhere you look. Probably the most obvious are the flowers that are starting to pop up all around. There is a little park across the street from where I work, so there is a canvas of colors painting the world outside my window. A buffet of beautiful things...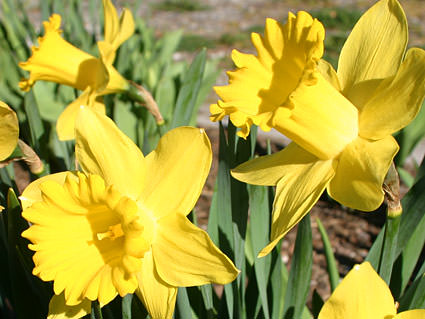 Well, okay, you got me... that's all a load of crap. Flowers are okay and everything but, since Elizabeth Hurley doesn't live in the apartment next door, there is only one beautiful thing to me just now...
Big surprise, I know. A pity you are not supposed to use old photos for Theme Thursday... I think the texture photographs I posted yesterday are beautiful things indeed.