Selma Blair is one of those actresses that seems to hover on the fringes of Hollywood, taking memorable small roles in an eclectic mix of films and TV. I first remember her from the television bomb Zoe, Duncan, Jack & Jane and later from the most excellent film Cruel Intentions (where she makes out with Sarah Michelle Gellar in Central Park... sweet!). Then Selma moved on to Legally Blonde and an underrated Cameron Diaz film called The Sweetest Thing.
And now she's playing Liz Sherman in Hellboy which could be her best role yet... I can't wait to see it.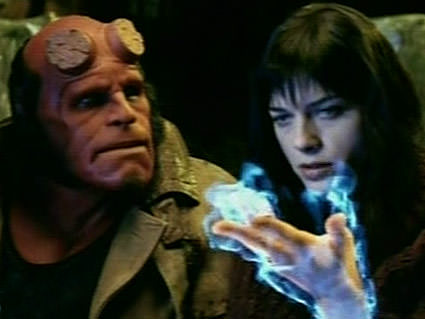 To promote the movie, Selma has been doing the talk-show circuit. I knew from previous interviews that she was funny, but something else is going on now... Selma is hot. While scanning TiVo from yesterday, I ran across her appearance on Ellen where she took my breath away...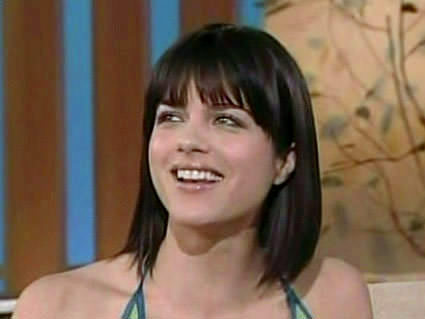 Yes. I think the word you are looking for is "radiant."
My favorite part of the interview was when Ellen was asking about Selma's one-eyed dog "Wink"...
Ellen: So his eye was missing when you found him?
Selma: No, but I thought he was cuter that way, sooo...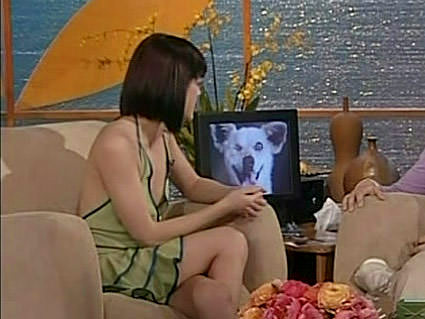 Classic! Yep, I'm in love again. A pity she just got married to Ahmet Zappa.