The best show on television you probably aren't watching is called Wonderfalls airing Friday nights at 9:00 on FOX. I'm totally hooked, but am fearful of getting attached to it since something this cool is just too good to last. Nope, it will undoubtedly be cancelled so that we can get yet another mind-numbing "reality" show. How sad. You should give it a try before it disappears forever (UPDATE: This coming week, they are airing it on Thursday, April 1st... then it's back to Fridays again).
In other television news... while watching tonight's excellent Wonderfalls, I saw this really cool commercial for AXE body spray. It's kind of a nifty chain-reaction type thing...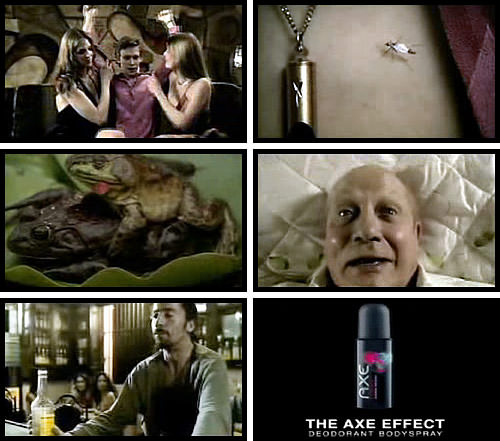 Not only is the ad itself terrific, but now I can't get the song out of my head... "You give me love... love... love... love..."