You may have noticed that I don't post any of those dippy quiz results that seem to be all the rage in other blogs. No offense to those of you who love nothing better than hanging out at Quizilla all day answering questions, but I don't find those things to be even remotely entertaining. Who gives a crap "what kind of flower," or "how caring," or "which Star Wars character" you are? How boring. If you can't think of anything interesting to say, filling up space in your blog with lame quiz results is not going to make it any more entertaining to read.
Maybe I would feel differently about quizzes if they were something cool that I could relate to. Perhaps something like these...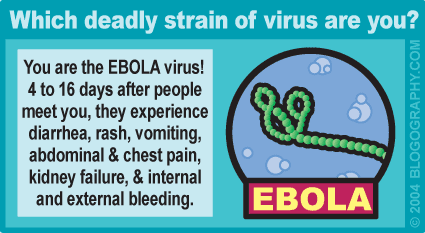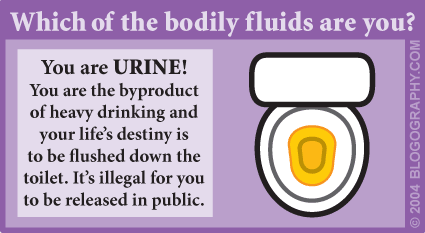 The problem is that even cool quizzes become lame when they are plastered on half the blogs on the internet. Keeping that in mind, I prefer the solution that Jeff came up with over at Geekable...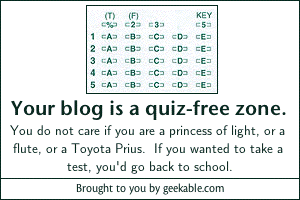 Yep, that pretty much sums it up.
UPDATE: Two-and-a-half months of people begging for this to be a real quiz later, and I relented. you can read about the "real" Fart Quiz here.