Today was a very early day arriving in rainy Skagway.
And the reason it was an early start was because I had booked a river rafting trip through the Chilkat Eagle Preserve outside of Haines, Alaska. The rain wasn't entirely unexpected, because this area is smack in the middle of a rainforest. What was unexpected was that the rain decided to let up the entire time our group was on the river, so it actually made for a fantastic (and relatively dry) morning.
There was quite a bit of mist hanging around which looked really cool, but made spotting the eagles a more difficult...
The mist also made it quite challenging to photograph the eagles, but there were 44 of the birds spotted during the trip so I was able to get quite a few good shots. Since I was on a moving raft I forced a high shutter speed on my camera to keep things sharp. This caused the picture quality to suffer, but at least I didn't end up with a bunch of blurry eagles. Once I used Photoshop to zoom in and add some contrast, they look pretty good...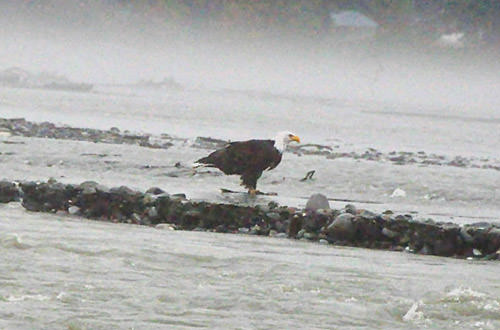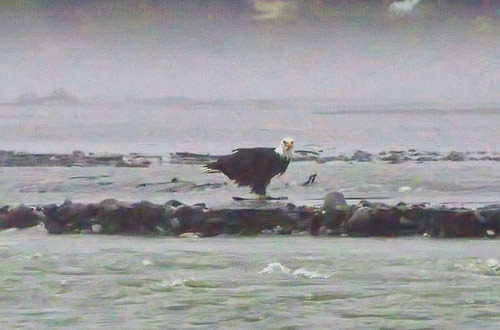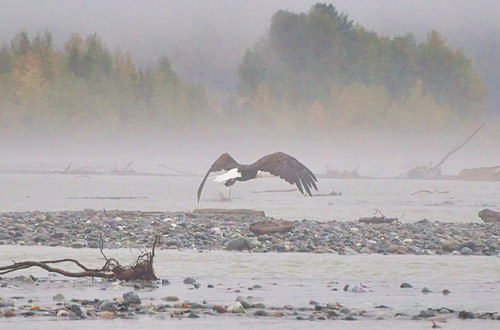 Overall I shot close to 70 pictures of these beautiful creatures, but it's just not the same as seeing them in person.
After an hour floating down the river looking at Eagles, it was time for a picnic lunch and a ferry ride back to Skagway. The scenery along the was was pretty spectacular...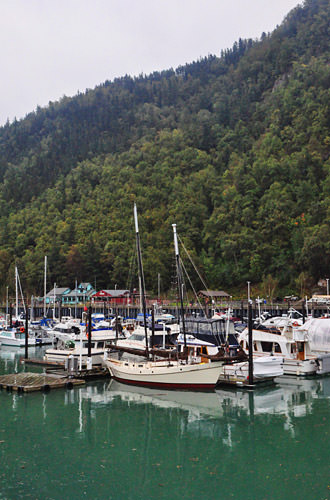 The town itself seems to be one big tourist trap, and I'm told half of the businesses here belong to Princess Cruise Lines, which makes a lot of sense. Still, it's kind of a charming place that maintains ties back to its gold-rush roots with wooden sidewalks and such...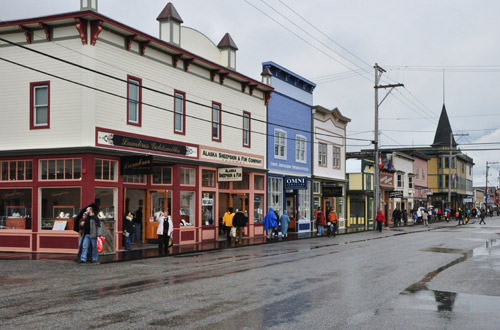 I'm not much of a shopper, so it was time to walk along the pier so I could beat the crowds and get back to the ship for and early dinner...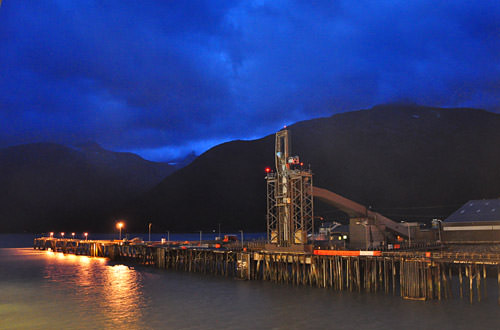 Tomorrow is a day at sea. Usually I don't like sea days, but I admit it will be nice to be able to sleep in and relax for a while.