Welcome to the first installment of Things I Bought Week, showcasing stuff that I recently purchased and what I think of what I got for my hard earned money!
First up? The Art of Star Wars: The Force Awakens...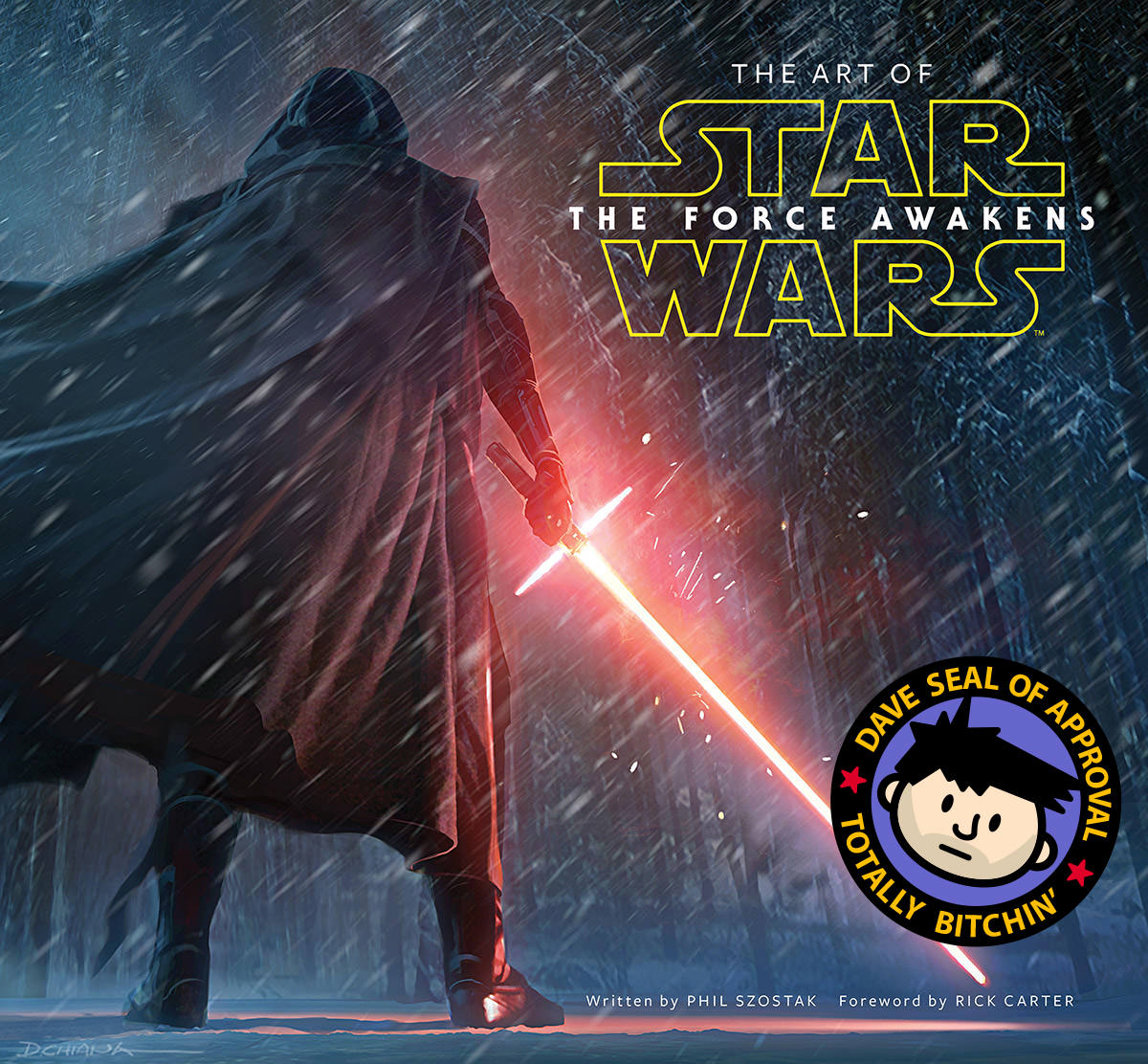 I liked The Force Awakens okay, and will review the film in another couple weeks (once I'm sure most of the people who want to see it have seen it). If you are one of the billions of people who has already seen the film and also enjoyed it, the Art Of... book is worth a look.
Like all of these type books, it's a compilation of a shit-ton of pre-production art that was used when developing the look of the movie. What makes this one a little different is that it's not organized into sections (locations, characters, props, vehicles, etc.) but is instead presented chronologically. This is very cool in the case of Force Awakens, where the story, concepts, and characters changed quite a lot as the movie what coming together. Seeing how things evolved in relations to each other is fascinating, and it's interesting to learn how changes in one part of the film influenced changes in another.
A lot of times, these books are only as good as the talented people creating the art and, since this is Lucasfilm, you're getting a great many people who are the absolute best in the industry being showcased. This would all be all for nothing if the images of their work were cut down to tiny sizes, but a lot of the time it's occupying full pages... and double-page spreads. And since the book is a nice size, you really get a good look at the painstaking detail that went into every piece.
Overall, this is a beautiful book with a lot of interesting information about Star Wars: The Force Awakens. If you're a fan of the film... or just a fan of the Star Wars universe in general, this is pretty much essential reading.
RATING: A • DAVE APPROVED • Currently selling for $24 at Amazon.