For the past two years, I've named Schitt's Creek "The Best Show You're Not Watching" in my annual television wrap-up. I just watched through all four seasons again to prepare for Season Five, airing on the 16th.
It's most definitely one of my favorite shows going, but it's tough to fit it on a list because I'm always behind while waiting for it to appear on Netflix. Now I see that POP TV is on my DirecTV, so I will finally be able to watch it when everybody else does. That'll be nice, and I anticipate that the upcoming fifth season will land on my Top Twelve at the end of 2019.
If you haven't seen it, the concept is pretty simple. An absurdly wealthy family loses all their money when their accountant doesn't pay their taxes. With no home to their name, they ends up moving to Schitt's Creek... the only asset they have left. It was bought as a joke for a birthday gift and was deemed too worthless by the IRS for them to bother taking it.
Hilarity ensues.
In the first and second season, much of the humor came from super-rich people having to adjust to their new life in a new town where the locals are very different from the people they're accustomed to.
I liked the show... didn't love it...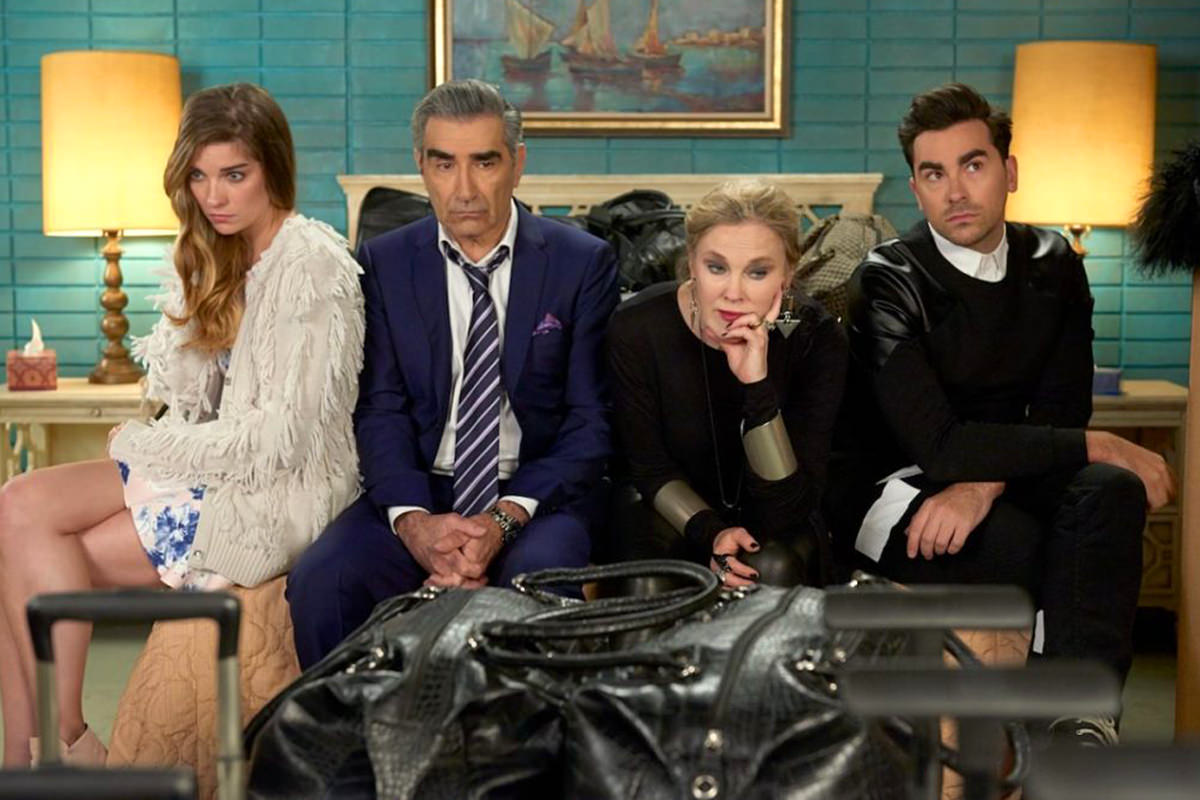 Then everything changed in the third season.
It was at that point that The Rose Family started accepting their new lot in life and began assimilating into the community. That's when the show became total genius and one of my favorite things ever. Since New Year's, I've been rewatching the first four seasons so I can be caught up before the new season starts on the 16th. I finished this morning.
Here's what I love about the show and why you should be watching...

BEST TELEVISION COUPLE: DAVID & PATRICK
I'm not even joking here. This is hands-down my favorite couple on television. When they first meet, Patrick is just another new local who is in charge of approving David's small business loan. And though you know that David is pansexual, their romance comes completely out of left field. And you're there from the very start...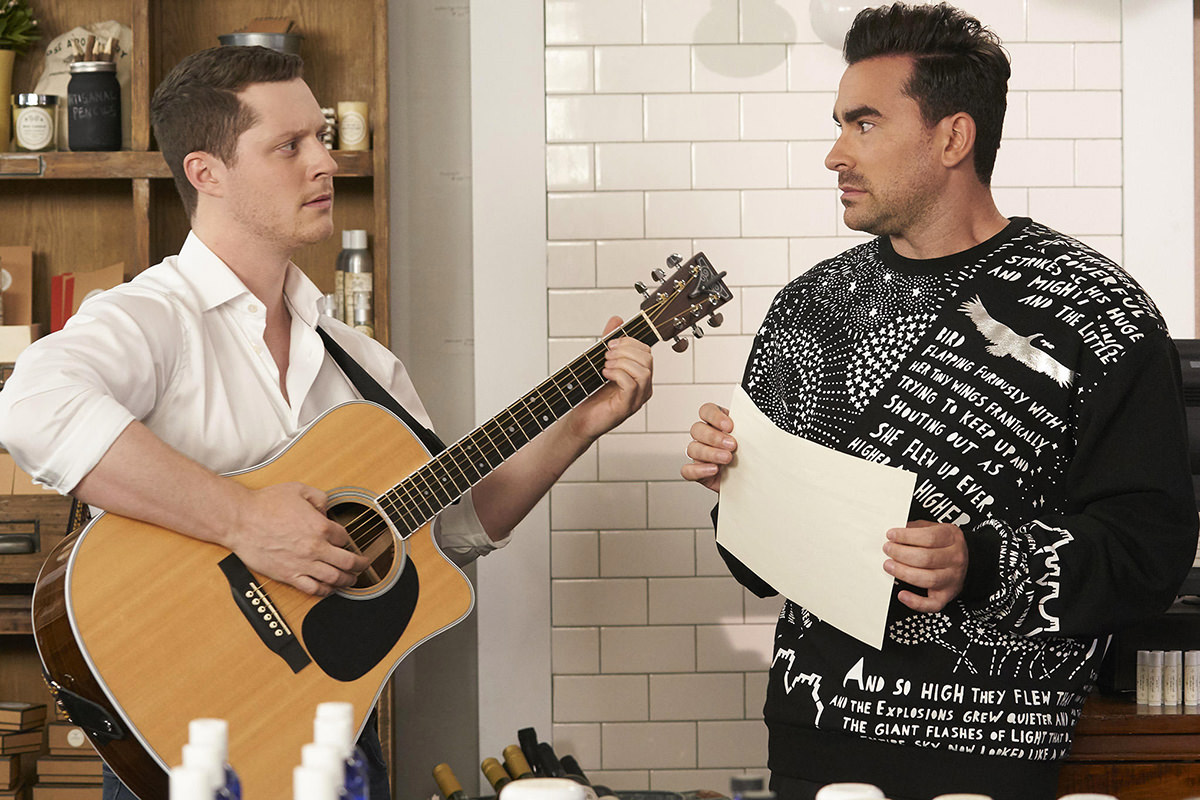 They couldn't possibly be more opposite, but it's just one of the many things that makes their relationship so heartwarming and sweet. One thing's for sure, you'll never listen to Tina Turner's Simply the Best the same way again...
For people who say that they started watching Schitt's Creek but couldn't get into it, I tell them to skip right to the third season. Patrick appears half-way through, and everything about the show changes. The fourth season is even better. After that you'll want to go back and watch the first two.

BEST TELEVISION BEST FRIENDS: DAVID & STEVIE
Their relationship started as disdain... evolved into friendship... blossomed into friends with benefits... then landed on best friends...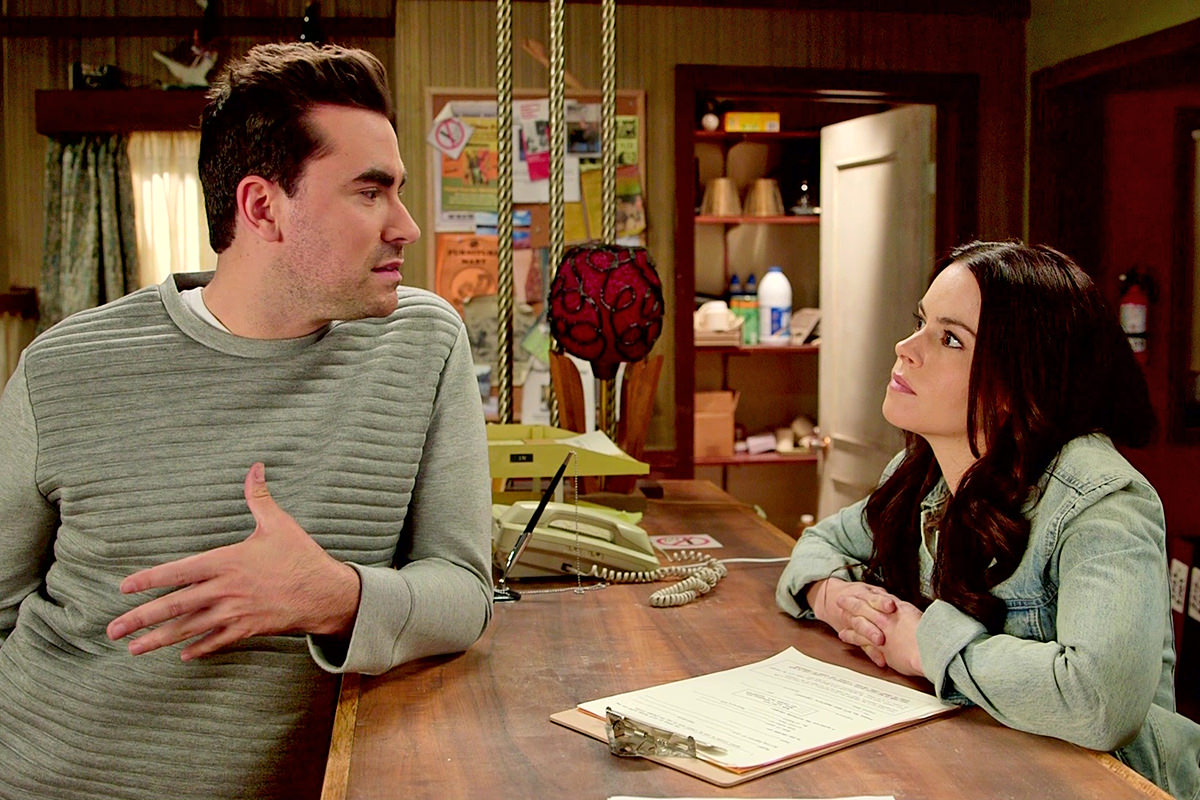 David and Stevie end up best friends because it seems unlikely that they could be best friends with anybody else. It's funny, sweet, and just works...

BEST TELEVISION SIBLINGS: DAVID & ALEXIS
Spoiled from birth, they behave exactly as you think they would. For the most part, they seem indifferent to each other, but still make a hilarious team. And Alexis's never-ending stories of horrible situations she's escaped from is always interesting. Almost as interesting? The way she pronounces "David." Which she says constantly. Day-vhed... Day-vhed...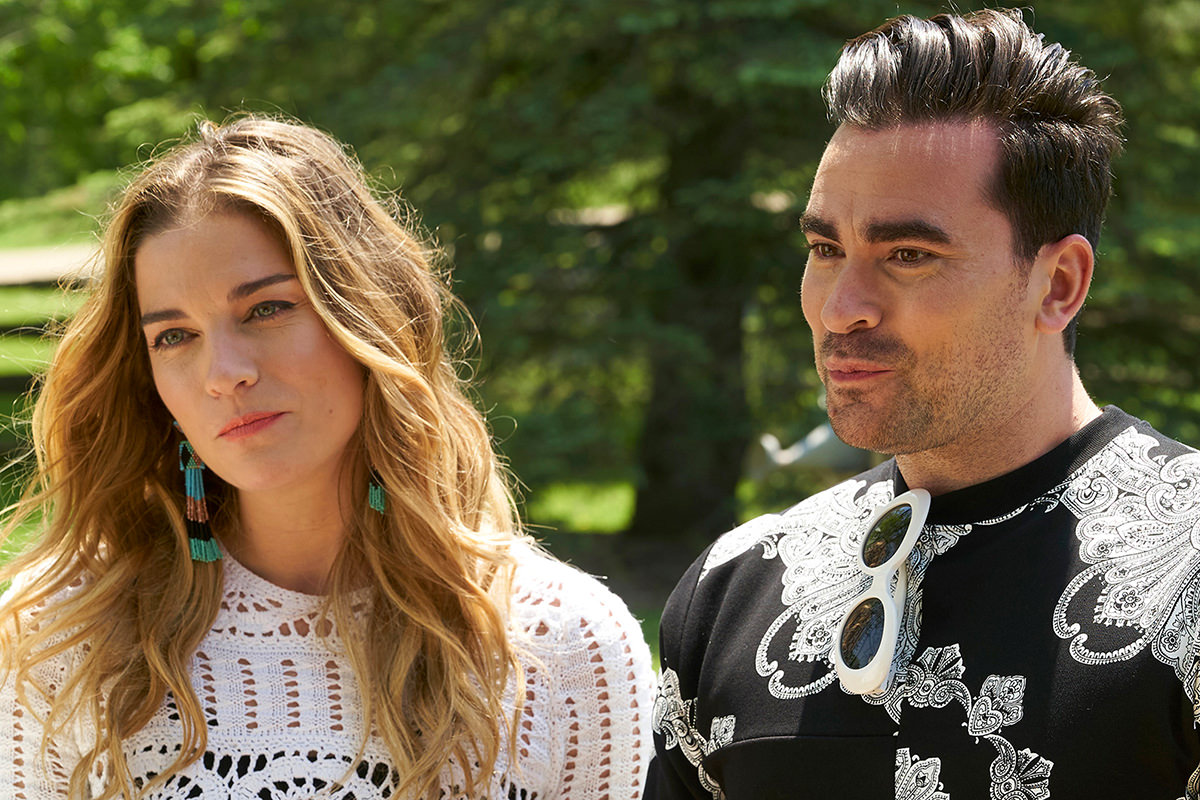 BEST TELEVISION FASHIONISTA: MOIRA ROSE
Catherine O'Hara has long been one of my favorite actors. Even so, nothing could prepare me for her mind-boggling performance as the Rose Family matriarch. She has adopted an accent for the role that's tough to pin down. She grew up "normal" so we can only imagine that she talks the way she does because that's how she imagines wealthy people speak. But it's not her accent that makes the character so insanely watchable... that's only part of it. What really makes Moira appealing is the outlandish wigs and outfits that she's always wearing. Where do they all come from? Who knows? You'd think she would have long since ran out of new fashion, but she's always got outfits waiting in the wings...

BEST TELEVISION EYEBROWS: JOHNNY ROSE
Eugene Levy is positively nuts on the show... even though most of the time it's his reaction to the state of things that's the most rational.

BEST TELEVISION REDNECK: MAYOR ROLAND SCHITT
Chris Elliott could have easily sleepwalked his every scene with this character, but seems to be injecting some genuine decency and sweetness into him. So instead of just being a bumbling, clueless, moron... he ends up being a genuinely nice guy that you want to root for instead of dismiss. His wife, Jocelyn, has a bit more going on when it comes to smarts. But that's probably because she's a high school teacher...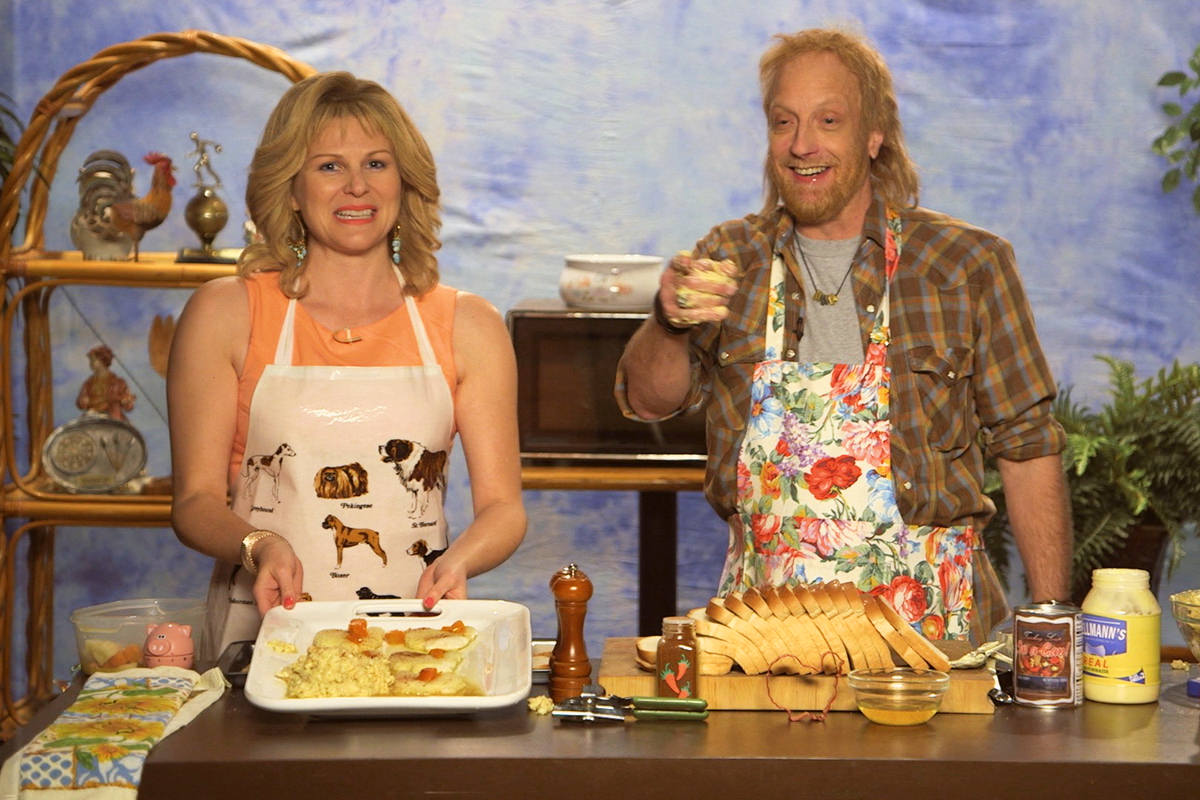 BEST TELEVISION BEARD: MUTT SCHITT
And you don't realize it until Alexis goes nearly catatonic after he shaves it off...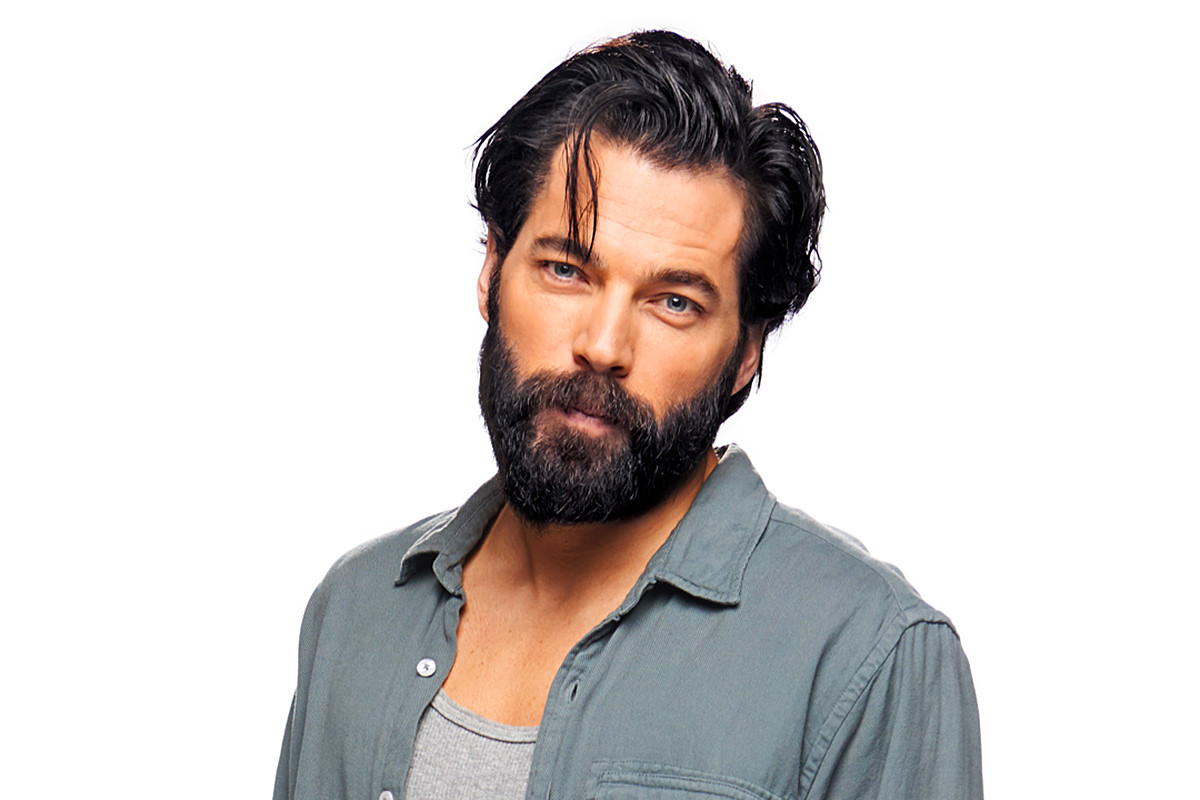 If you haven't seen Schitt's Creek, take a look.
If quirky humor is not your thing, jump to the third season. It's still quirky, but more grounded.
If you aren't in love with the show by the end of the last episode of season three, there's no hope for you my friend.