Instead of driving back home today, I ended up having to stay another night in Spokane. At first I was going to use this as an opportunity to go see a movie, but there was nothing playing that was compelling enough to lure me to the theater. Instead I decided to catch up on work. Sure it's not much fun, but I am so far behind that it seemed the smart thing to do.
Especially since there's a pretty big thunderstorm brewing outside.
In addition to work, I've also been catching up with news...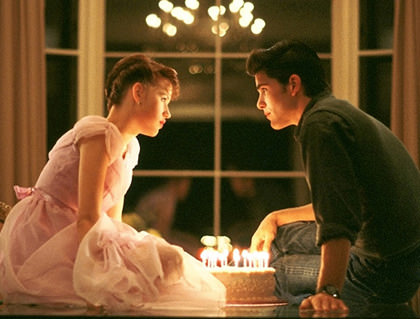 JOHN HUGHES
I was very saddened to learn about the passing of John Hughes. His ability to portray high school life in the 1980's was dead-acurate, and resulted in some of the best films of my generation. You didn't have to look too hard to find yourself in his movies, which is what made them so compelling. The back-to-back triumph of Sixteen Candles and The Breakfast Club would be enough for any writer/director to live off of for their entire career. But he followed them up with Weird Science and Ferris Bueller's Day Off which only served to cement his genius. His writing career was equally prolific, giving us such gems as Home Alone and Vacation. Few filmmakers reach the level of John Hughes, and I thank him for his contribution to some of my favorite cinematic memories.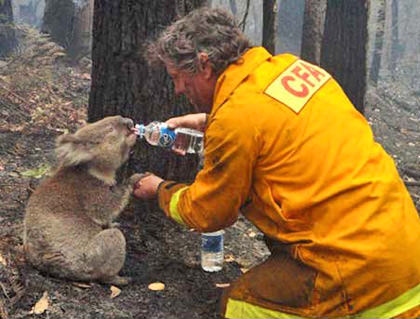 SAM THE KOALA
Speaking of loss... today was equally devastating for animal lovers because Sam, the famous koala who became the poster-bear for the plight of animals affected by the horrific Victorian bushfires that raged in Australia. Sadly, Sam managed to recover from her burns, but ultimately succumbed to chlamydia, a disease that is ravaging the koala population with a 50% infection rate. I ended up buying the official photo of Sam for my office wall, where she inspires me to persevere over setbacks in life that our outside of my control. How sad that she eventually perished despite all her strength and will to survive. Something else we can learn by, I suppose.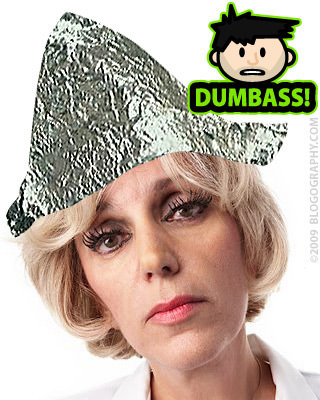 ORLY TAITZ
Speaking of chlamydia... when you are so fucking insane that the Queen of Fucking Insane calls you crazy... shouldn't that be a major wake up call? I mean, come on! ANN COULTER has come out and said that Orly Taitz is off her fucking rocker, and yet this bat-shit crazy media whore is still popping up like a herpes outbreak everywhere you look. Her obsession with making a case for President Obama not being an American citizen is bordering on mania, and I expect it's only a matter of time before she's committed. You would think that the overwhelming evidence to the contrary would be enough to deter the dumbass, but it only seems to spur her on. Since this is America, it's fully her right to speak her peace, present forged birth certificates as authentic, and say whatever stupid shit she can dream up, but at some point don't you just have to point and laugh? I mean, seriously... ANN COULTER SAYS SHE'S A CRANK!! At first I found her entertaining. Now I just find her scary. Somebody needs to take off the tin-foil conspiracy hat and fake eyelashes and get some much-needed mental help.
Though I suppose Orly Taitz is still a shade more sane that Rush Limbaugh, whose infatuation with Bill Clinton's penis is approaching truly disturbing depths. I can only guess that when Rush isn't theorizing what's going on with Clinton's penis that he's fantasizing about having it for himself. It would sure explain a lot. Like the playground schoolgirl who keeps beating up the boy she professes to hate because secretly she's in love with him, Rush just can't leave Clinton alone. Add that to his hardcore stance against gay marriage (when his three divorces show that straight marriage works so well for him) and all the pieces seem to fall into place. Denial, Rush... it's not just a river in Egypt.
Speaking of disturbing depths... now I suppose I really should get back to work.