Though I loathed the unnecessary complexity they came up with for the Marvel Cinematic Universe version of The Vision, I have to say that I loves me the LEGO Minifig adaptation.
Out of necessity, LEGO had to simplify him a bit, and the result is so much better. I like him quite a lot, even though his "mind stone" is blue instead of yellow...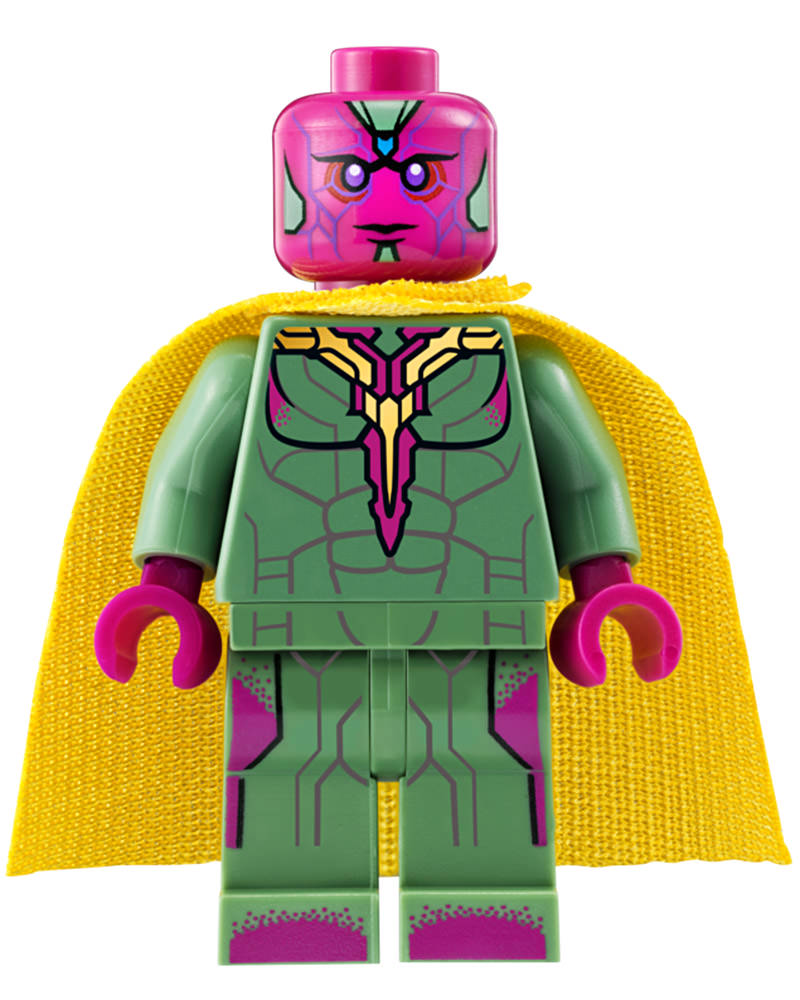 At least I did until I saw a rendering of The Vision that is much closer to his original design (minus the "sun jewel" on his head)...

Image by Concore at DeviantArt.
Man, even the LEGO version is vastly superior when they stick to what works!
Why Why Why Why did Marvel and Joss Whedon mess with the sublime perfection of the source material?
Oh well. Maybe The Vision will get an upgrade in Captain America: Civil War... because, damn... that ratty patchwork cape looks like something that belongs on Ragman, not The Vision...