Ooh! There's lots of new television happening lately!
And though I've got work piled to the rafters, I'm watching it all so I don't risk missing something great. Well, not all of it, but a lot of it. Here are the shows I found that are worth talking about...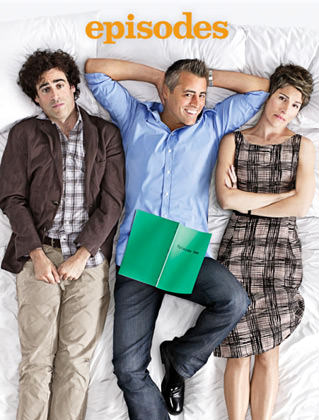 Episodes • Showtime, Sundays @ 9:30pm.
A long time ago in a magical far away place known as "Hollywood," I worked for nine long months on a project that was doomed to failure from the very first minute I arrived. Of course I had no idea. That's because nobody told me, even though they knew it all along. On the contrary, most everybody I ever met told me the exact opposite of what was really happening at any given moment, because keeping you happy with a fog of sunshine, half-truths, and lies is the horrifying reality of how things work in Hollywood. Not for everyone, of course, but for most people. Including me. Episodes is a 7-part series about Sean and Beverly Lincoln who are a husband-and-wife team responsible for a wildly successful British television comedy about the headmaster of an upper-crust English school. They are lured to Hollywood with bold promises and tempting perks to create an American version of their hit series. The show is, of course, doomed to failure from the very first minute they arrive. Their witty and smart headmaster played by a respected British actor is re-cast as a hockey coach played by Matt LeBlanc ("Joey" from Friends) and things just get worse and worse. There are some laugh-out-loud moments, but the show is so eerily accurate to my "Hollywood Experience" that I spend most of my time having nasty flashbacks and can't enjoy it properly. Still, it is surprisingly good despite it all, and I can't wait for each new episode. Watch it from the beginning if you can. Rating: B
Onion News Network • IFC, Fridays @ 10:00pm.
Started as a satire newspaper at the University of Wisconsin-Madison, The Onion is most widely known for their scathing parodies of popular news. I first discovered it in Milwaukee back in the 90's, and became an instant fan. This was made a lot easier in the late 90's when took their brilliance online. The crazy news stories were quickly eclipsed by even crazier news videos that were funnier than most anything else you could find...
It was only a matter of time before The Onion got a television show to string together all their hilarious videos, and here it is. Packed with plenty of laugh-out-loud bits and "I can't believe they did that" moments, The Onion makes no attempt to cover actual news and instead invents plausible events that could be true but, thankfully, are not (much like most news organizations now-a-days). This is must-see essential television viewing. Rating: A+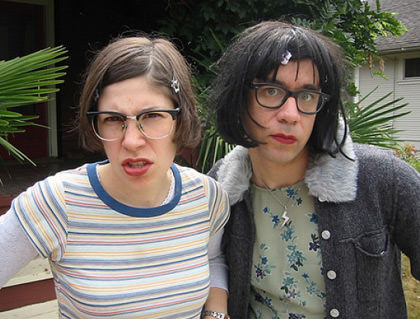 Portlandia • IFC, Fridays @ 10:30pm.
Anybody familiar with Portland, Oregon knows that the city is ripe for parody, thus Portlandia was born. Pegged as a place where the ideal of the 90's are still alive and well, the show features interconnecting sketches staring SNL's Fred Armisen and Portland guitarist/actress Carrie Brownstein as an assortment of unrelated characters. Over the course of a half-hour, they poke fun at the Birkenstock-and-granola culture of the city with a loving, yet brutal touch. The result is kind of hit-or-miss but, overall, I found it funny and plenty entertaining. The trick will be keeping things fresh once the novelty has worn off. There's only so many jokes about soy lattes, feminist book stores, and organic food you can make... and most of them are in this first episode. Rating: B-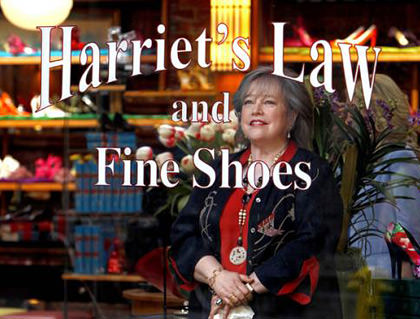 Harry's Law • NBC, Mondays @ 10:00pm.
It would be easy to dismiss this as yet another one of David E. Kelley's quirky legal shows (which it is) except for one big thing... it stars Kathy Bates. The incredible Kathy Bates who can appear in absolutely anything and be brilliant no matter how bad the material may be. Here she plays "Harriet Korn" a patent lawyer who gets fired from a posh law firm and ends up opening up her own practice in a former shoe store. The quirky gimmick being that her assistant insists on continuing to sell shoes, so the shop ends up being a combo law-office-slash-shoe-store. Ha ha ha. Ultimately, there is nothing new here. David E. Kelley is being David E. Kelley with his typically over-the-top stories and dialogue that shoehorn legal drama into alternating wacky and heart-breaking situations. Meh. Kathy Bates will keep me tuning in, but I'd watch her in a 30-minute infomercial for laxatives, so that's no big feat. Ultimately Harry's Law has a lot of room for expansion and improvement, and I am hopeful we'll see both. But I would be deeply saddened if Kathy Bates was pulled down into the lunacy that Ally McBeal and Boston Legal became, so this necessary move may end up ruining the show. Time will tell. I would probably rate this a C- if not for Bates, which knocks it up a grade. Rating: B-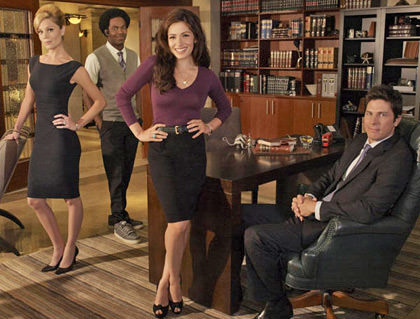 Fairly Legal • USA Network, Thursdays @ 10:00pm.
I will preface this review by saying I have fallen in love with series star Sarah Shahi. Very few people could elevate the rather flat and uninteresting story to be found in Fairly Legal to anything worth watching, but Shahi has an infectious energy that does just that. Kate Reed is a competent lawyer working at her father's law firm, but decides she's had enough and quits to become a mediator. Then her father dies, her step-mother takes over the law firm, and suddenly Kate is having to keep a lot of balls in the air as she juggles her professional and personal life (including an ex-husband who happens to work for the District Attorney). That could be a great concept for a show, but it doesn't work as well as you'd hope. The writers seem to think that having Kate rush around town perpetually late for appointments in her overloaded schedule is charming, but it gets very annoying very fast. It's as if they just don't know what to do with her when she's not mediating, so they pile on a bunch of crap in a failed attempt at filling space with frantic humor that doesn't quite gel. I can only hope that things will eventually settle down so they can focus on Shahi's performance instead of her running shoes. Rating: C

Man I wish I didn't love television so much, it would open up a lot of free time.