To all my gay, lesbian, bi, and transgender friends,
It's not fair.
You are human beings. You are mothers and fathers. You are sons and daughters. You are taxpayers. You are consenting adults just wanting to love who you love, celebrate that love in marriage, and live your life the best way you know how. And you are citizens of The United States of America, a country which is supposed to guarantee such basic rights in the pursuit of happiness.
But it doesn't, and it's not fair.
So you are forced into the position of having to fight for rights that everybody else takes for granted. You aren't asking for anything unique or extraordinary. You aren't demanding something that raises you above others. You just want what everybody else has by birthright in this great nation. You want equality. And while there are those of us with open minds and open hearts who will stand beside you, it's your fight to win.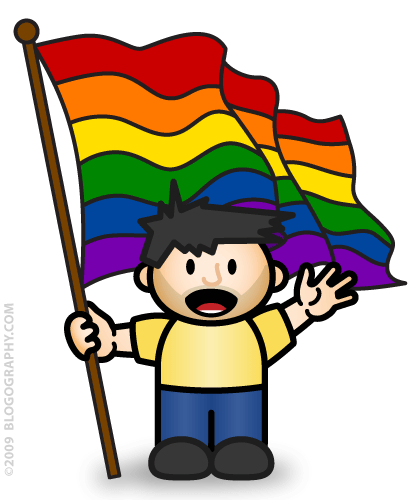 It will not be an easy battle, however.
Because your opposition is empowered by fear, and everybody knows that a scared opponent is the most dangerous opponent to have.
But take consolation that your opponent is also weak. They are weak of spirit because they feel that anything contrary to their beliefs is a threat to their faith. They are weak in commitment because they think that other people's marriage can be a threat to their marriage. They are weak of heart because they feel that love is conditional on what body parts you have. They are weak of mind because they cannot imagine respectful coexistence with people of different creeds. And they are weak in resolve because they fight knowing full-well that their lofty ideal of "protecting marriage" is a sham as "traditional" marriages keep failing all around them with no help from you.
They may be wealthy, organized, and aggressive... they may exaggerate, lie, and spread fear... but they are also weak.
While you are strong.
And you are many.
And you are not alone.
So this weekend as you come together and march on Washington DC to demonstrate against unfairness in the eyes of the law... know that you are righteous in the eyes of the people. The people in your family. The people who are your friends. The people in your community. And people you don't even know who believe that everyone deserves an equal shot at happiness.
People just like you.
And some people who aren't quite convinced just yet.
And some people who will never be convinced, but need to accept that it's okay for different people to have different beliefs and different ideals so they can fulfill the promise of this country and be happy.
Because that's what America is supposed to be about.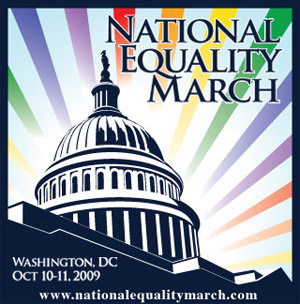 Now go and get your equal rights...