Disco became self-aware 40 years ago.
36 years ago, Disco was approaching the height of it's dominance thanks to the movie Saturday Night Fever and the soundtrack by Disco icons The BeeGees.
34 years ago, Disco died a horrible death. Most people were not sad to see it go.
For years after, Disco attempted numerous revivals, yet never managed to come back from the dead.
Earlier this past summer, Daft Punk unleashed the hit track Get Lucky and I feared that Disco might be coming back in zombie form, but this too was short-lived.
For now, it would seem the world is safe from the Disco threat.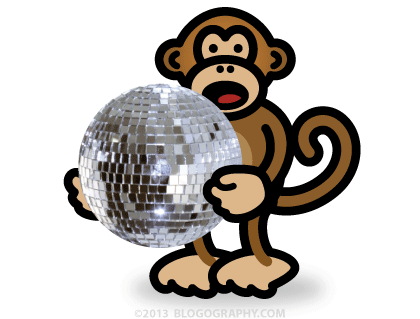 But we must remain vigilant.
We must never let down our guard.
Because the spirit of Disco is still out there... somewhere... plotting to return and enslave the world with its evil.
And now tha... tha... OH MY GAWD...
KILL IT NOW! — KILL IT WITH FIRE!
KILL IT WITH FIRE BEFORE IT DESTROYS EVERY ONE OF US!