People have been telling me that my thinking is abnormal for as long as I can remember. And I absolutely get that. It's not like I don't see it myself. My brain is just wired different, it's a part of who I am, and people can either choose to accept it or move on and (wisely) forget all about me.
A perfect example of this happened last night.
I was scrolling through Facebook and a video of a cat lounging in front of a window popped up...
Cute, right?
Except... where is this?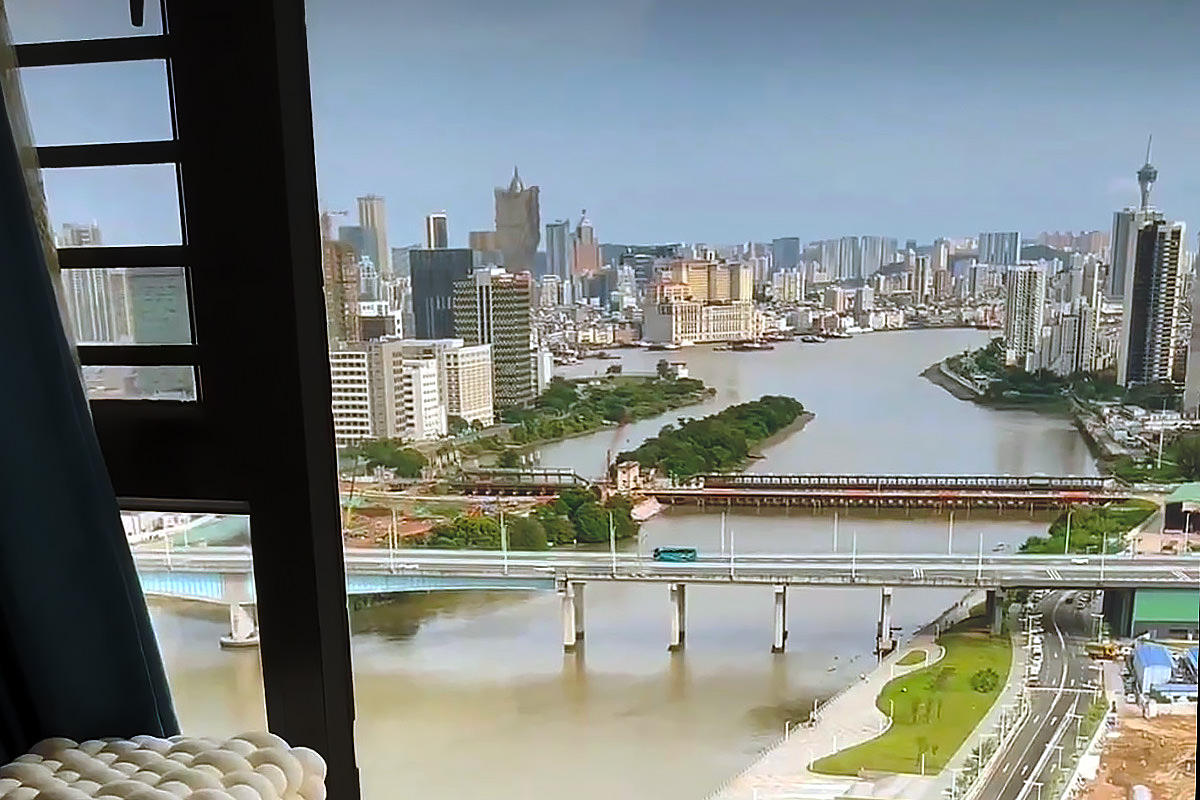 And, all of a sudden there's my brain going into an obsessive state and I simply must know where this kitten lives or else my head will explode. It's like a puzzle I can see but nobody else cares.
First thing I did was see the tower in the background. That could be from anywhere because a lot of cities have towers like this. The difference being that this one looks like it has giant windows for an observation deck. It's not just a boring radio and communications tower like so many of them are.
Then I looked at the roads. The traffic drives on the right. That excludes Japan, Great Britain, and all the colinization on behalf The British Empire (Australia, New Zealand, India, South Africa, etc.). But there's something strange here. Not that they drive on the right-side... but that they're offensive about it. Look at all those arrows! And this got me to thinking that maybe this country is next to a country that doesn't drive on the right, so they are plastering it everywhere to make sure they see it.
My brain immediately went to China, for some reason, which meant this could be Hong Kong or Maccau. And it ain't Hong Kong.
So I did a search for towers in Maccau and, sure enough, there was "Maccau Tower" and it's a visual match for the video.
Then I saw the Casino & Hotel Lisboa building, and immediately felt stupid. This is an iconic architectural structure that I would have recognized immediately if I had not been so focused on the tower.
So then I was off to Google Maps to see if I could triangulate a position.
It wasn't difficult. Between the geographic features, the design of the grass patches next to the river, Maccau Tower, and Casino Lisboa... the answer was pretty obvious...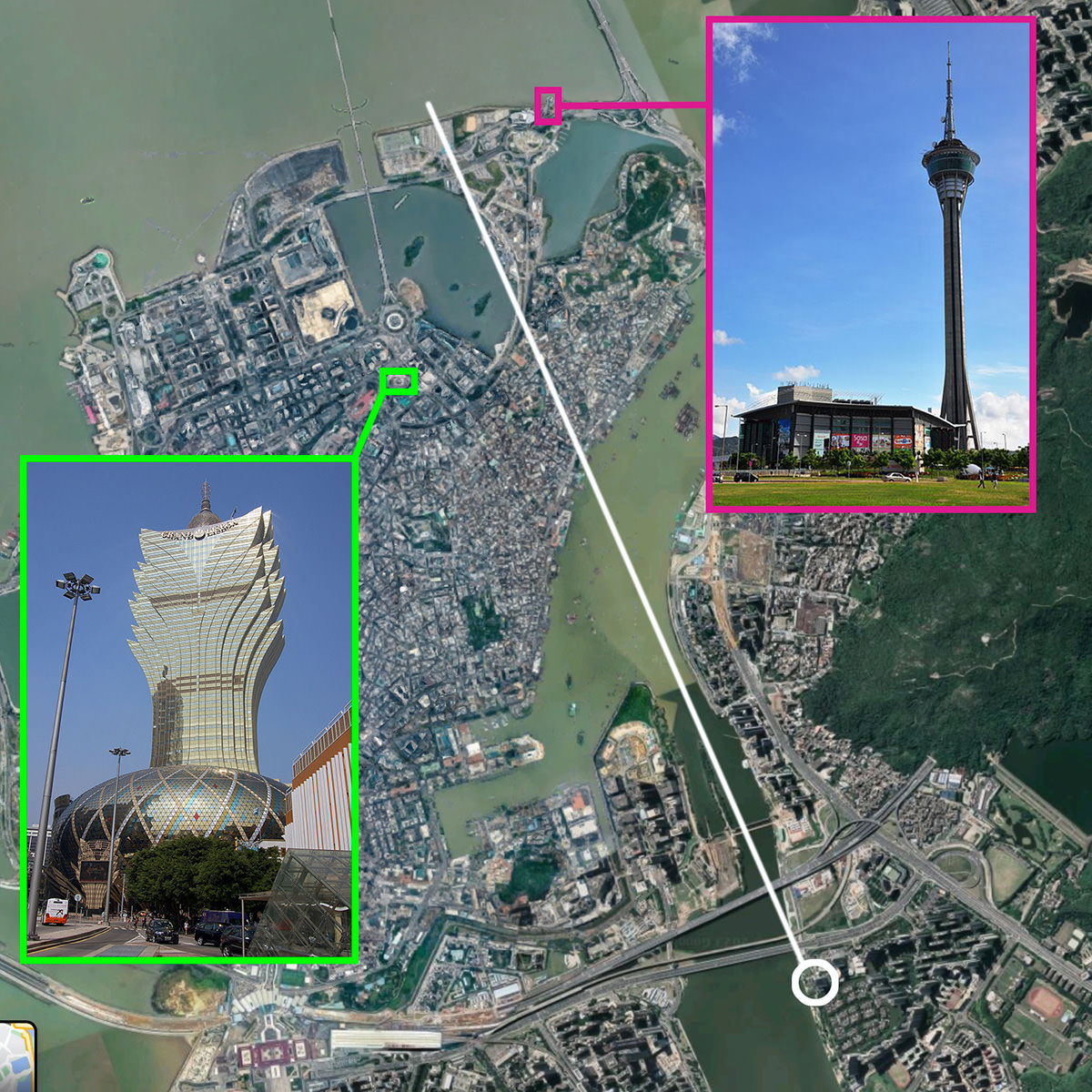 Fortunately my brain was satisfied with that level of cyber-stalking and I didn't feel the need to track down the person and the floor of the building! That would be too obsessive, even for me.
And this is the kind of thing that I do all the time.
Which would be fine if it were happening at normal hours and not at 1am in the morning.