Every company has missteps and things that don't go right. Because companies are filled with humans that make mistakes and bad judgement calls and that's just the way it is. But for the longest time, the company that had the best track record at minimizing this... to me at least... has been Apple Computer. Especially during the period that Steve Jobs came back. It was a golden era of him making tough choices that shaped the company into what it was when it was at its best.
Now though? Not so much.
I mean, don't get me wrong, they still make great products and (usually) have the best user experience going... but the meticulous attention to detail the company once had has been abandoned. There's no asshole at the top obsessing over even the tiniest of things and driving people to push past their limits and design the best products and experiences possible.
Take, for example, AppleTV.
AppleTV has one of the shittiest user interfaces I have ever been subjected to. If you've purchased a lot of movies and television shows, navigating through them all is an absolute nightmare of laggy loading and endless scrolling. Plex allows you to swipe all the way right to click on the letter at the start of the title you want. Apple forces you to scroll and scroll and scroll. And they just don't give a shit about it because people have been complaining for years to no avail. Apple's solution? "Use Siri to find it." And it's like... that doesn't work for every person in every situation, but okay. There's a simple solution that everybody else uses, but Apple would rather their users not have access to it.
And there's a lot of things like that.
Take for example installing MacOS updates. I have my computer automatically install them. This happens in the middle of the night and the next morning you're good to go. Simple. But what if there's an update you need to install immediately manually? Well, that's not so simple. You have to type in passwords and confirm the user agreement and click a bunch of buttons. It's all so fucking stupid. Why are automatic updates exempt from all this bullshit but manual updates are not? It makes zero sense, but that's Apple for you.
And then there's "AirDrop." It works great (mostly) on my laptop. Doesn't work at all on my work Mac Studio. The Studio says its receiving a file. The progress bar runs. The "downloads" folder bounces to notify you something was added. BUT THE FILE ISN'T THERE! And there is nothing I haven't tried to get this working. It just doesn't for some reason.
And don't even get me started on Apple Mail, which is the fucking sludge under the trash heap it's been built on.
Now-a-days there's shit like that happening at Apple everywhere you look. And it's so very, very frustrating. THEY HAVE BILLIONS OF DOLLARS... BUT WON'T SPEND THE TINIEST FRACTION TO FIX THIS SHIT?!? If I wasn't hopelessly trapped in the Apple ecosystem, I'd likely be looking into options. Not that Windows is better or anything... it's just as shitty as ever... but at least Microsoft isn't above seeing what works with their competitors products and integrating it into their own.
And speaking of being trapped in Apple Hell, my new iPhone 14 Pro Max arrived yesterday...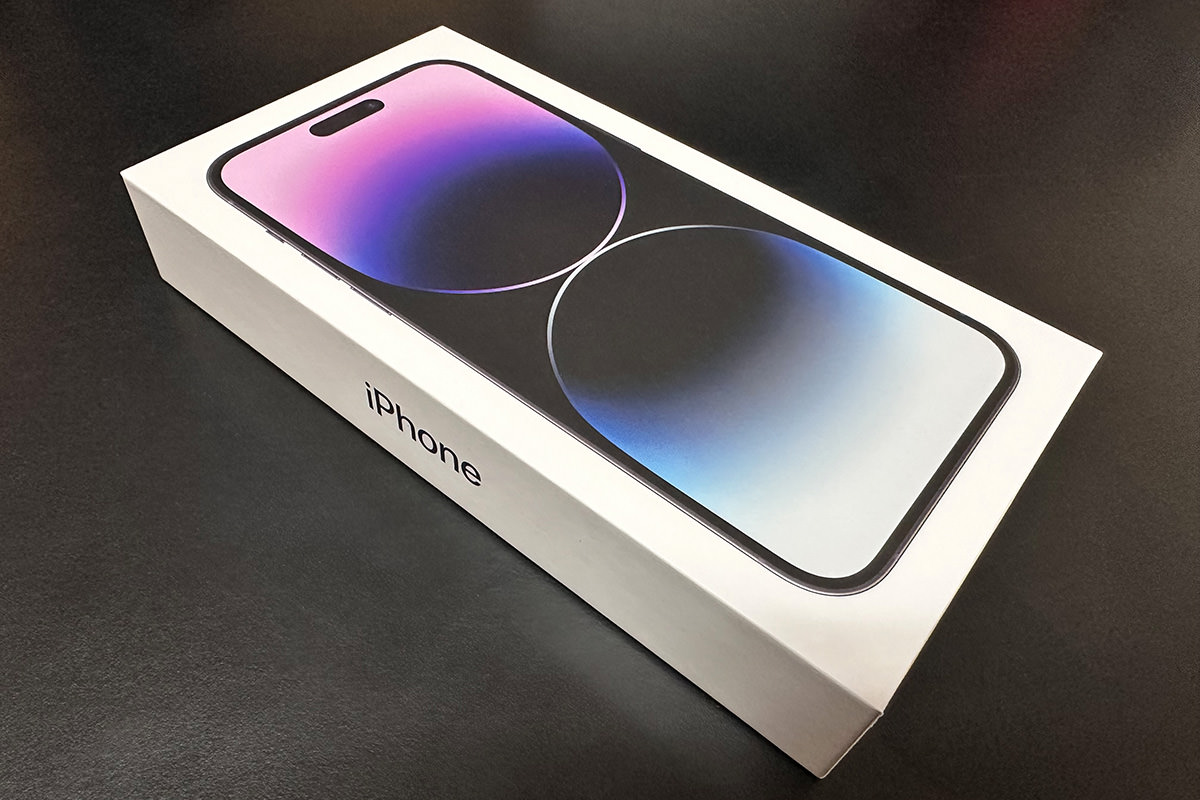 I knew before I even opened the box that I would be cursing out loud at least once. Probably more.
Spoiler Alert: It was indeed more.
I'm waiting a few days before writing about my pretty new phone because I need to live with it a while. But suffice to say that I've already had problems that should have been solved before the phone was ever released.
Apple needs an asshole at the top to make that happen, and one of the best assholes to ever run a company died eleven years ago tomorrow.