Whenever I see a new food item that looks good, I check out the ingredients to see if it contains A) Icky Meat... or B) Mushrooms. More than half the time, it does, and so I end up disappointed that I don't get to try it.
But when it's something I can actually eat? Magic!
Which was the case when I found Royal's Mexican Style Rice & Street Corn...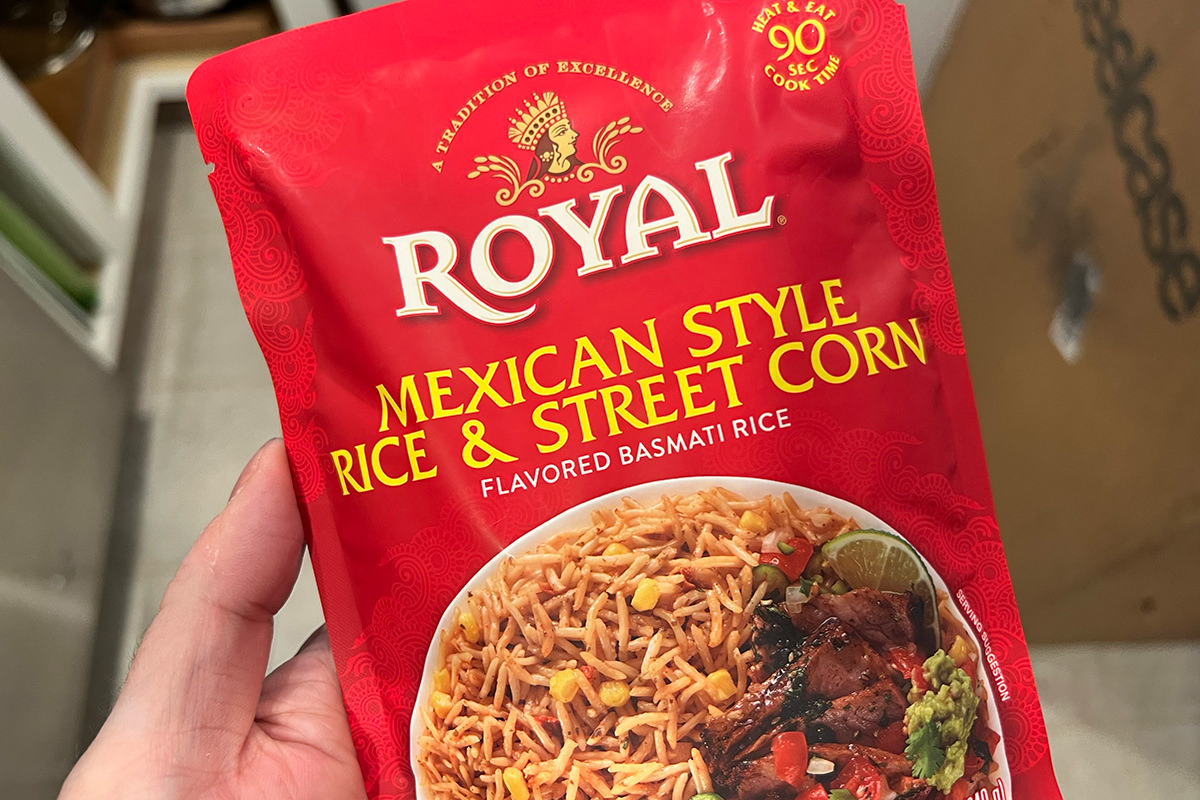 And the stuff is really, really good. My plan was to eat half of it with a burrito for dinner, then take the rest of it to work tomorrow for lunch.
Yeah.
I ate the entire damn bag. It was too good to stop.
And so... something new for me to obssess over.