And so today I turn 55 years old.
In some ways it seems impossible to be this ancient. In many other ways it seems as though much more time has gone by. I mean seriously... how many times have I thought that I forgot a bunch of birthdays and surely I must be 80 years old if I'm a day?
A lot. I just feel so... done.
But I've got cats to take care of, so I guess I'll be sticking it out for years yet.
Speaking of which...
IN CAT YEARS I AM 236 YEARS OLD! Which seems a more accurate reflection of my mood. Until I realize that Jake and Jenny are 36 Human Years old, which makes me think that time is blowing by way too fast.
They were just babies a few minutes ago...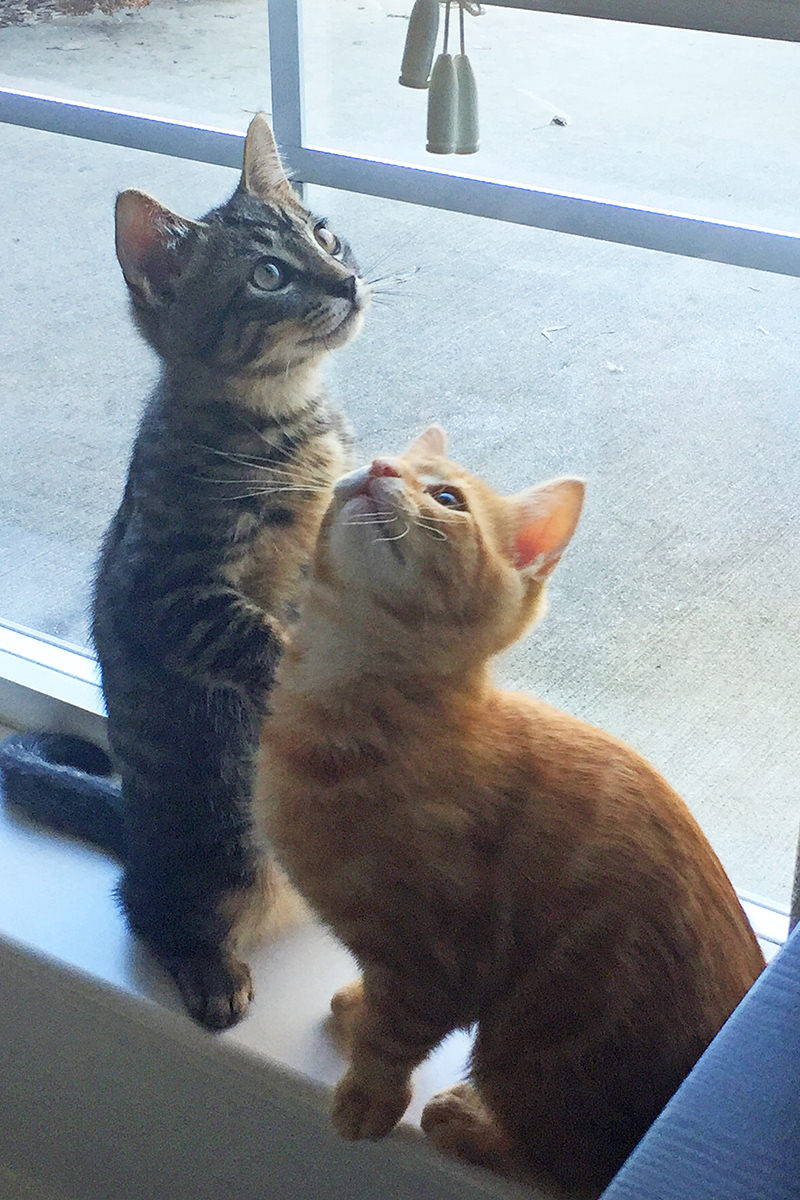 I say that, but since they were about 2 months old in this photo, that's 2 YEARS in Human Years. Sheesh.
Welp. I guess it's back to DaveLife, already in progress, for me.
Or whatever you can say about DaveLife in lockdown.