This has been a really tough week. I have been trying to complete a critical project since Monday, but setbacks keep being dropped on me which have been dragging things out. Now I'm going to miss a deadline. It's no consolation that it's not my fault... it's still a missed deadline.
Oh well. That's life.
In better news, I got the results of my COVID-19 test yesterday afternoon. This was surprising because I was told 3-5 days, not overnight. What was not surprising? I tested negative...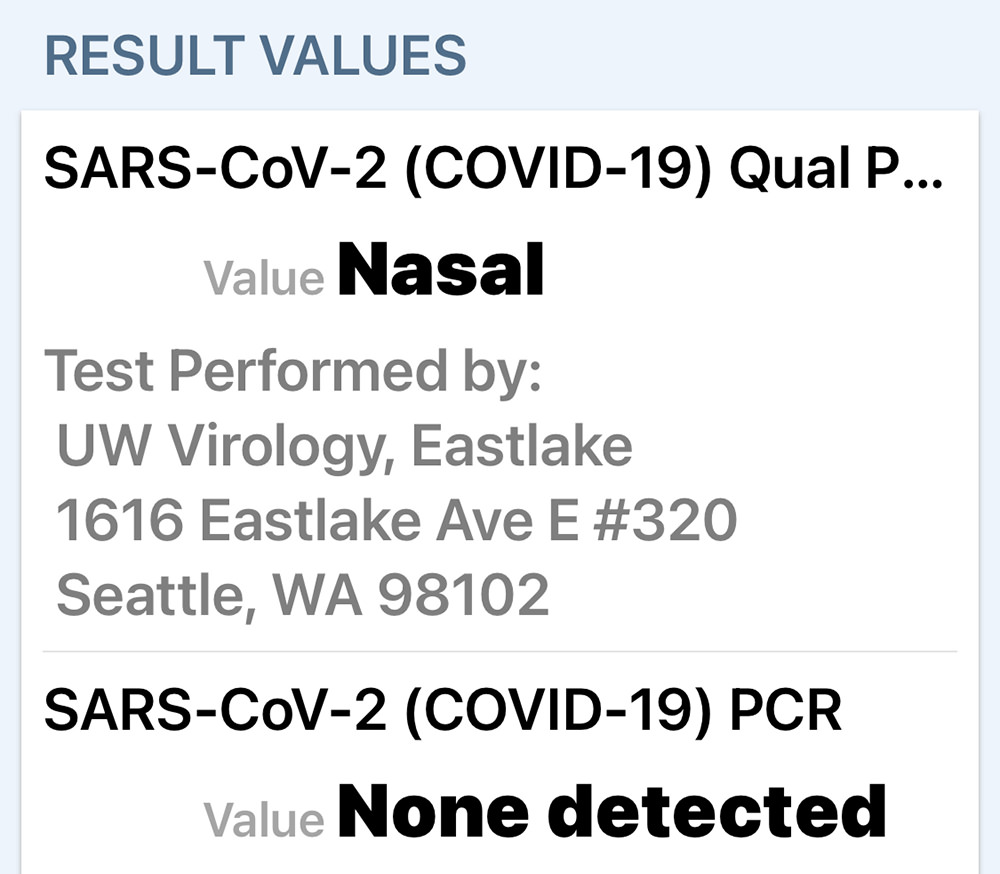 So I guess quarantining myself and double-masking on those rare occasions when I have to go out has been good for something. If everybody else took that to heart, then I guess the virus would have stopped spreading and we'd have been out of this pandemic months ago.
Oh well. That's life.
Or, not, depending on whether you can survive getting infected with COVID-19.