Happy Veteran's Day to all who have served or are serving!
I haven't had time to put my "DO NOT BOTHER ME!" sign back up after Halloween. And, wouldn't you know it, the Mormons came-a-knockin' last week. I don't have any problem with them, I just don't appreciate having them intrude on my calm. Especially during the dinner hour.
Regardless, I have always tried to be friendly with them whenever I see them... especially when traveling in foreign countries... because I know they are usually far from home and just trying their best to live by their convictions whileI find missing their friends and families. I have yet to meet an LDS church member that hasn't been kind and generous, so I try to respond in kind.
I was shocked to see that the two Elders standing outside my door were in thin sweaters with no coats or gloves. It's already 38 degrees out and falling. I told them that I have friends in the church, but I'm not going to be joining them. I then told them to stay safe, try to stay warm, and have a good evening. They asked if there was anything they could do to help me out, and I told them to get some warm jackets.
And now I'm going to feel guilty that I didn't invite them in for a cup of hot chocolate so they could warm up for a minute. Or seeing if I could scrounge up some gloves. I dunno though. Maybe being cold is how they prey on people's sympathies to get them invited inside or whatever? Even so, whether by accident or design, I think it's sad that they have to be cold. Isn't somebody looking out for them? Assuming there are, they are grossly negligent.
Guess I should put my sign back up so as to avoid these moral dilemmas...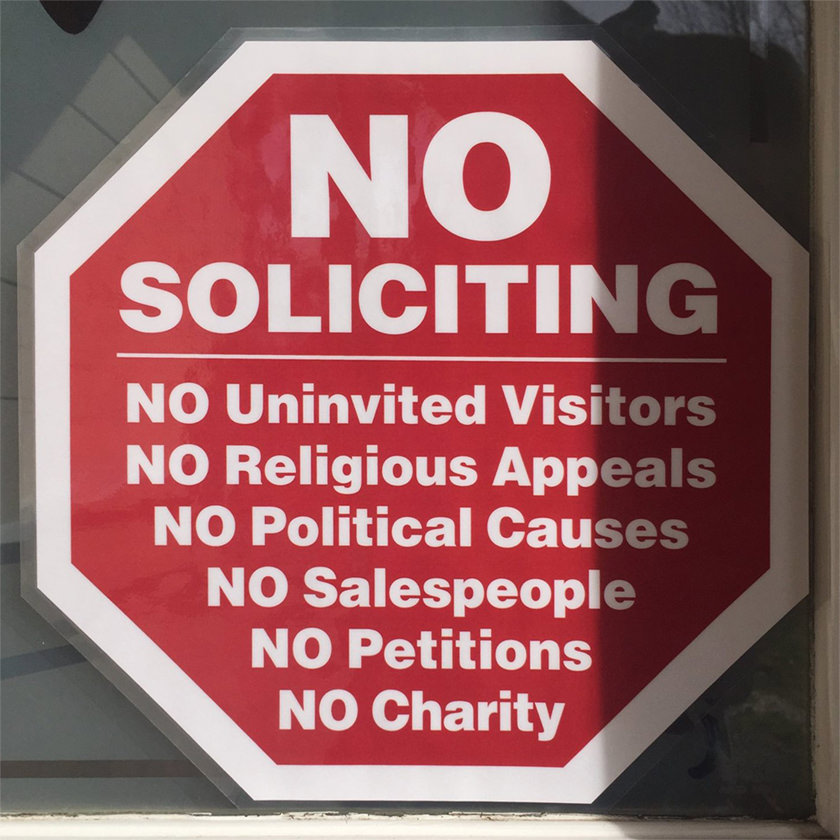 Though, as we learned the hard way, that's no guarantee they'll leave me alone.