And so here I am back in Las Vegas.
My work isn't until tomorrow, so I came up with a mission to accomplish along the way to picking up some documents.
As you may or may not be aware, I have a separate blog for my Hard Rock Cafe visits called DaveCafe. Back in 2010 I rebuilt the site to run on Wordpress, but ended up losing all my notes and photos when my web hosting company crashed shortly thereafter. I still keep it updated with a list of Hard Rock locations and my visits, but I never managed to find time to put my photos and notes back. Maybe one day.
Something else I lost in the Great Web Host Crash of 2010? My Planet Hollywood fan site.
Oh yes. Along with Hard Rock Cafes, I also visited Planet Hollywoods, All-Star Cafes, Fashion Cafes, Harley-Davidson Cafes, and Motown Cafes. They were never destination-worthy like Hard Rocks to me, but so many times when I visited a city with a Hard Rock there was a Planet Hollywood there as well, so why not?
The (mostly) failed restaurant chain came up in conversation not too long ago, then came up again when I was watching The Comedy Central Roast of Bruce Willis. This got me curious to know if any pieces of my old fan site were backed up somewhere. So I searched my archives and, much to my surprise, the logos I created for the site popped up...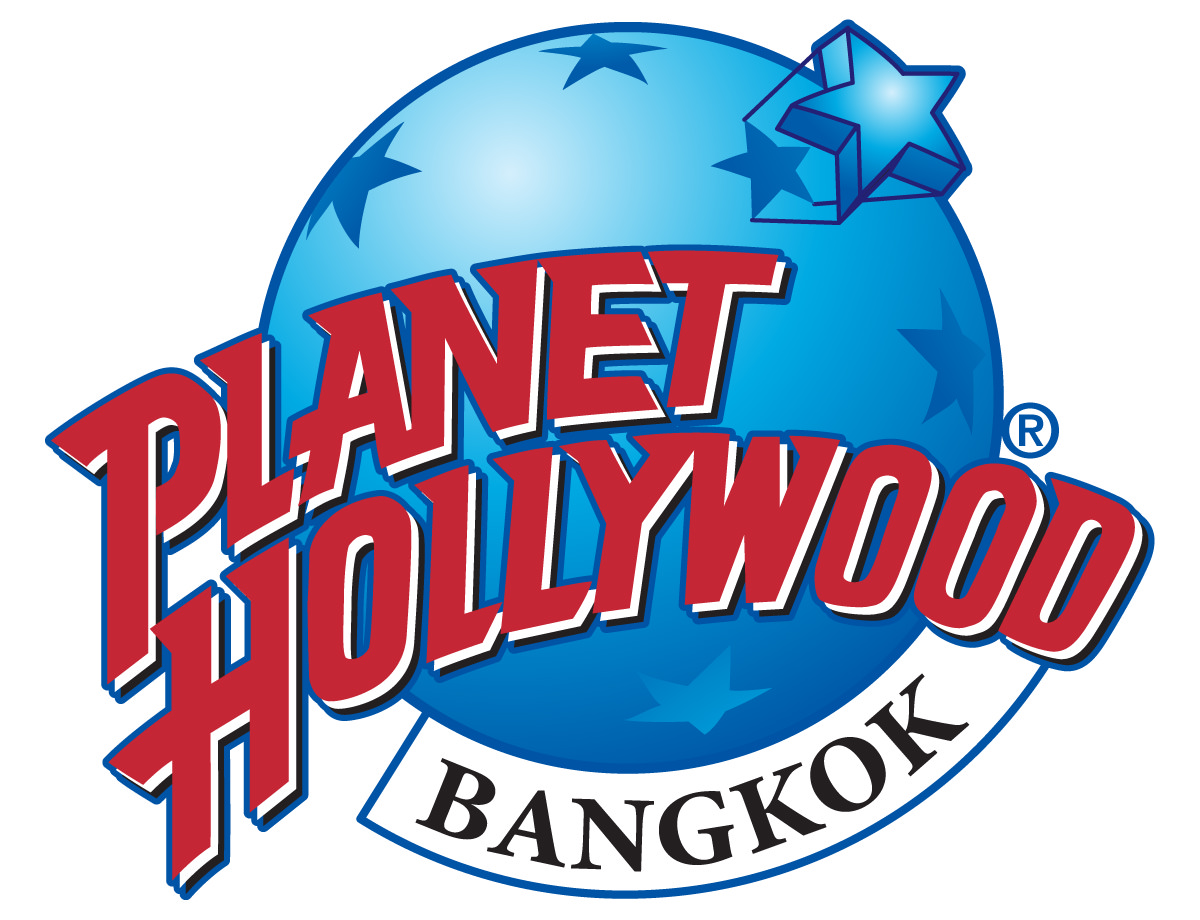 From what I can piece together, these are the locations I visited. The ones with check-marks are confirmed because I found photos I took of the restaurant...
✔ Amsterdam
✔ Atlanta
✔ Atlantic City
✔ Baltimore
✔ Bangkok
✔ Beverly Hills
✔ Chicago
□ Columbus
✔ Dallas
✔ Gatwick Airport
✔ Gurnee Mills
✔ Houston
✔ Key West
✔ Kuala Lumpur
□ Las Vegas
□ Las Vegas Hotel
✔ London
✔ Mall of America
✔ Miami
✔ Montreal
✔ Myrtle Beach
✔ Nashville
✔ New Orleans
✔ New York
✔ Niagara Falls
✔ Orlando
✔ Paris
✔ Rome
✔ St. Louis
✔ San Antonio
✔ San Diego
✔ San Francisco
✔ Seattle
✔ Singapore
✔ South Coast Plaza
✔ Toronto
✔ Vancouver
□ Washington, D.C.
I know I've been to the Washington, D.C. location because I remember the T-shirt I bought there. No idea why I can't find a photo of it. Columbus I don't remember at all, so I'm not sure why I made a badge for it. I do recall there was a "Planet Movies" at Easton Town Center in Columbus, but when I went there it had closed down, so that doesn't count. Maybe they had a restaurant too and I don't remember it? I used to go to Columbus for work, so if they had one, I probably visited it.
And then there's the two Vegas locations. I'm positive I've been to the hotel (I've seen a concert there, gambled there, eaten there, and shopped there)... and I know I ate at the restaurant in the Caesar's Palace Forum Shops a couple times. Yet I can't find a single photo to prove it!
Since these are two of the few Planet Hollywood locations still in operation, I decided to get my photos today. First was the restaurant. I made my way to where it's located and... it wasn't there! This was confusing, because they still have a sign for it outside of Caesar's...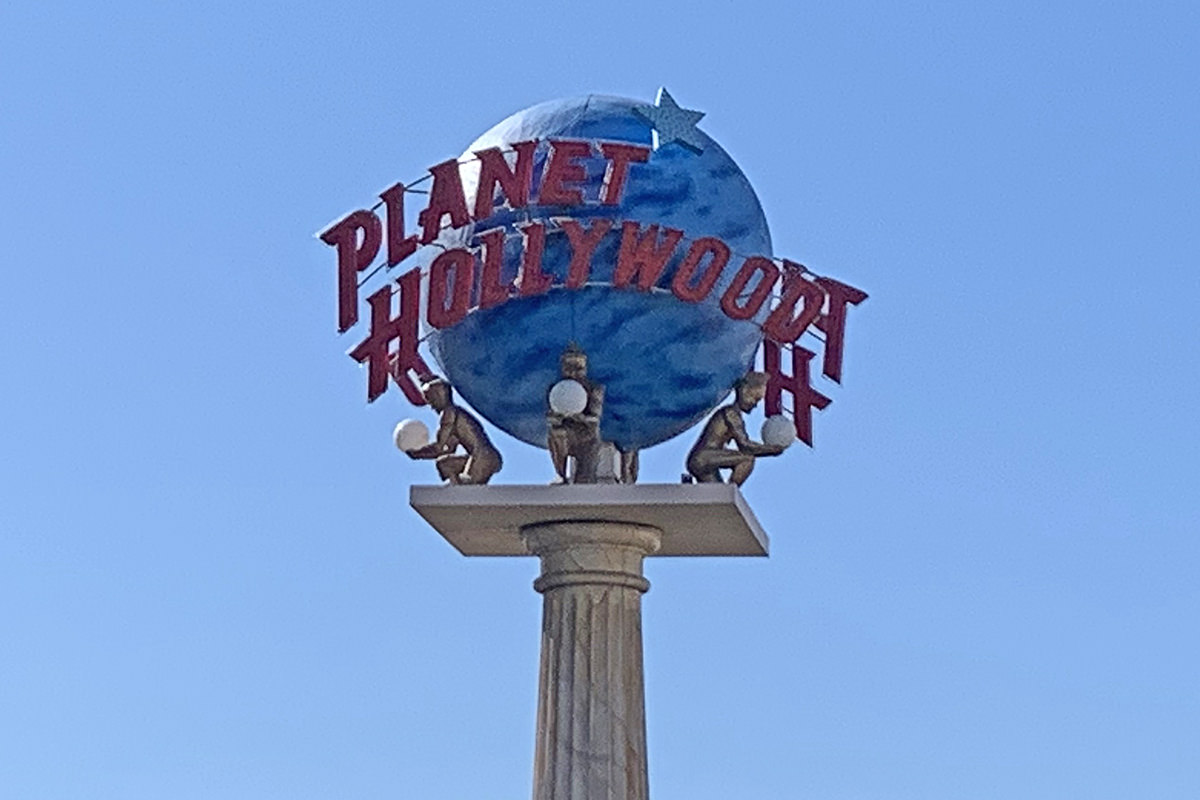 So I asked a security guard about it and, sure enough, they moved to a new location. Unfortunately, the new restaurant is boring as hell. So plain...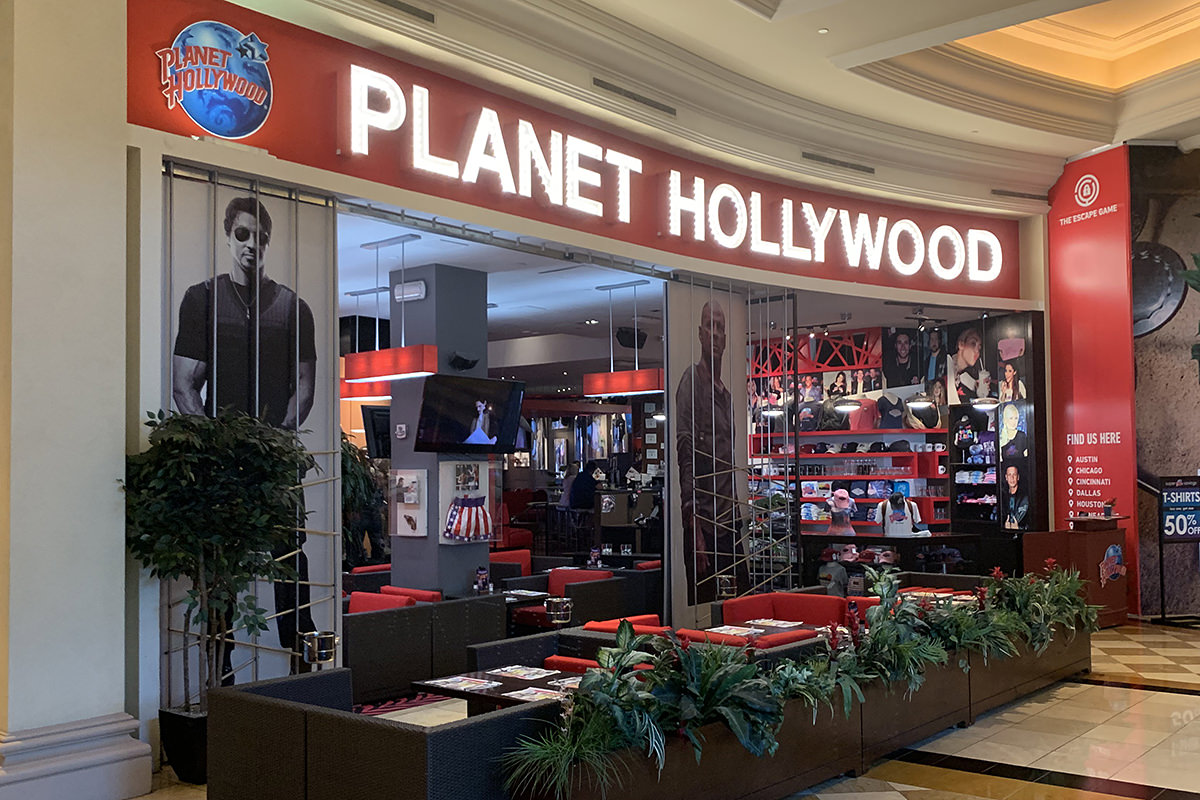 The original was funky-cool and interesting inside and out. I sure hope that I can find some photos I took of it. Because this? =yawn=
After walking through the Planet Hollywood casino, the hotel was easy to photograph...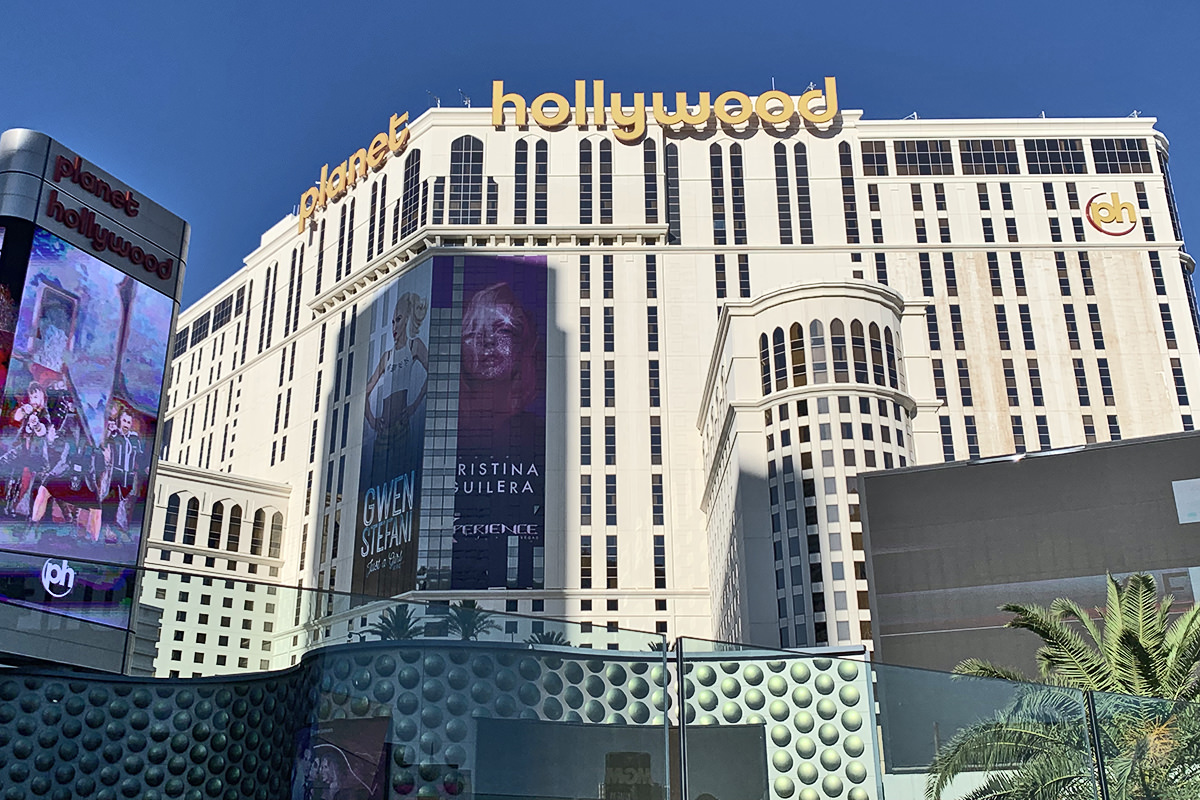 Maybe one day I'll confirm Columbus and find a photo of Washington, D.C. so I can rebuild my Planet Hollywood fan site. There's precious little information on the internet that I can find about this once great chain of theme restaurants, so it seems only right that somebody remember them online. Heck, they don't even have a list of former restaurants on Wikipedia!
Until then, I'll just put my photos in an extended entry so I'll know where to find them when I need them.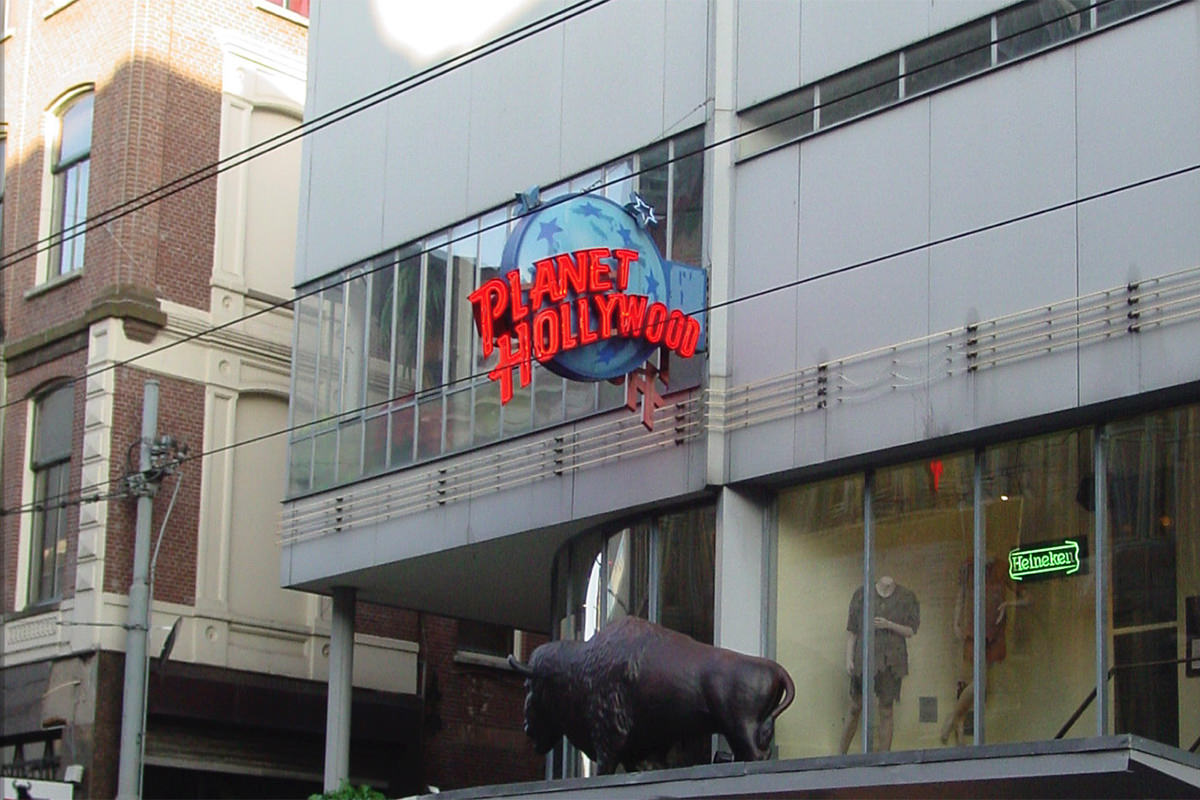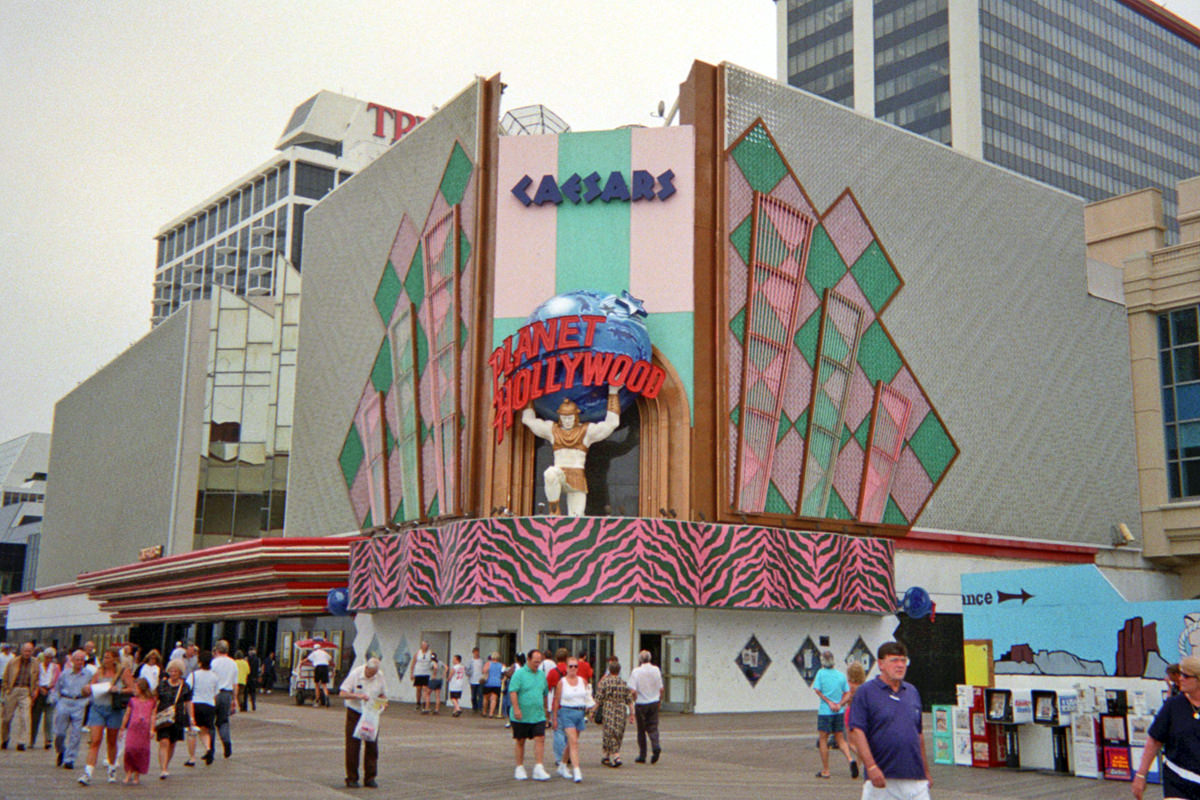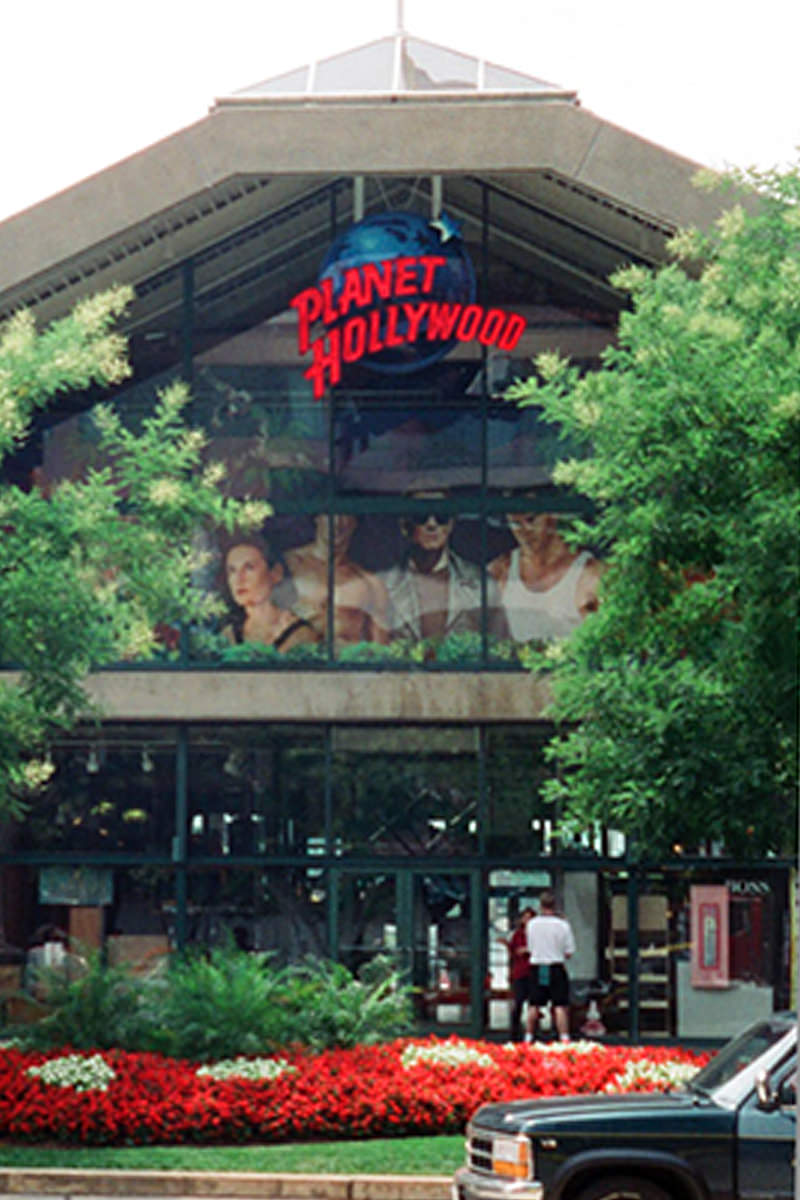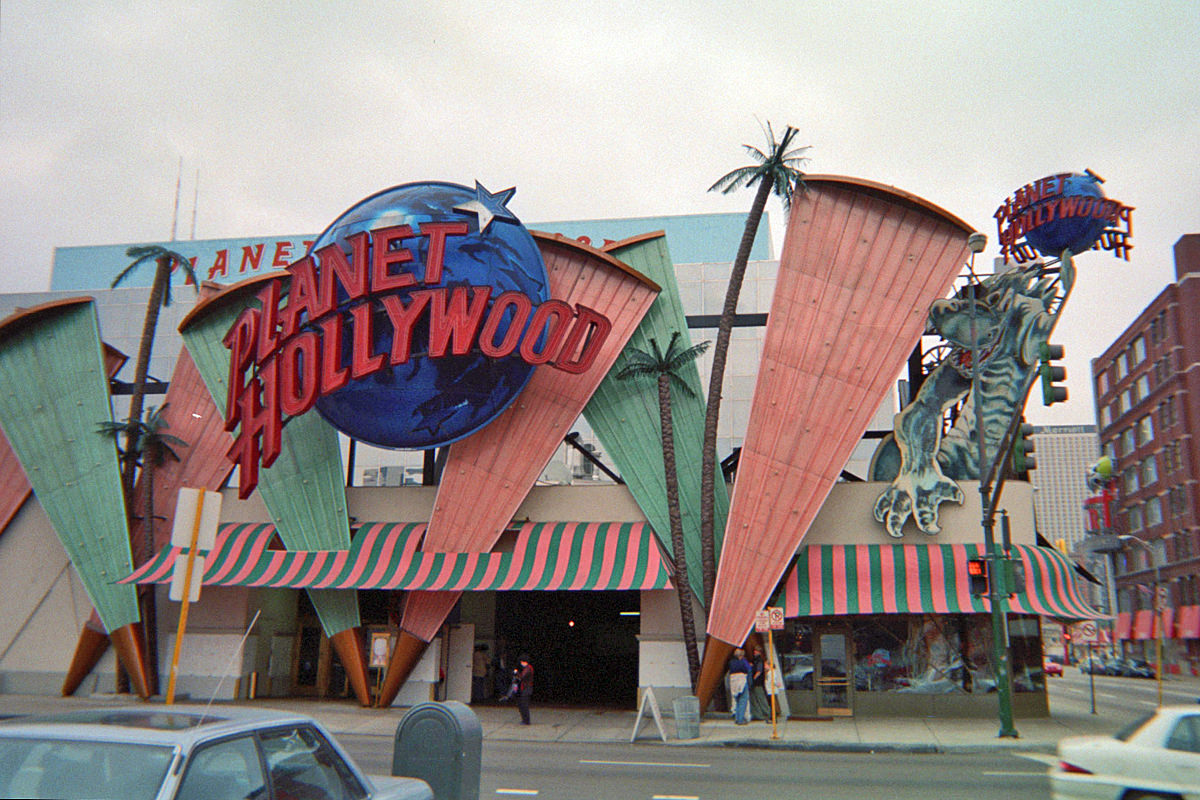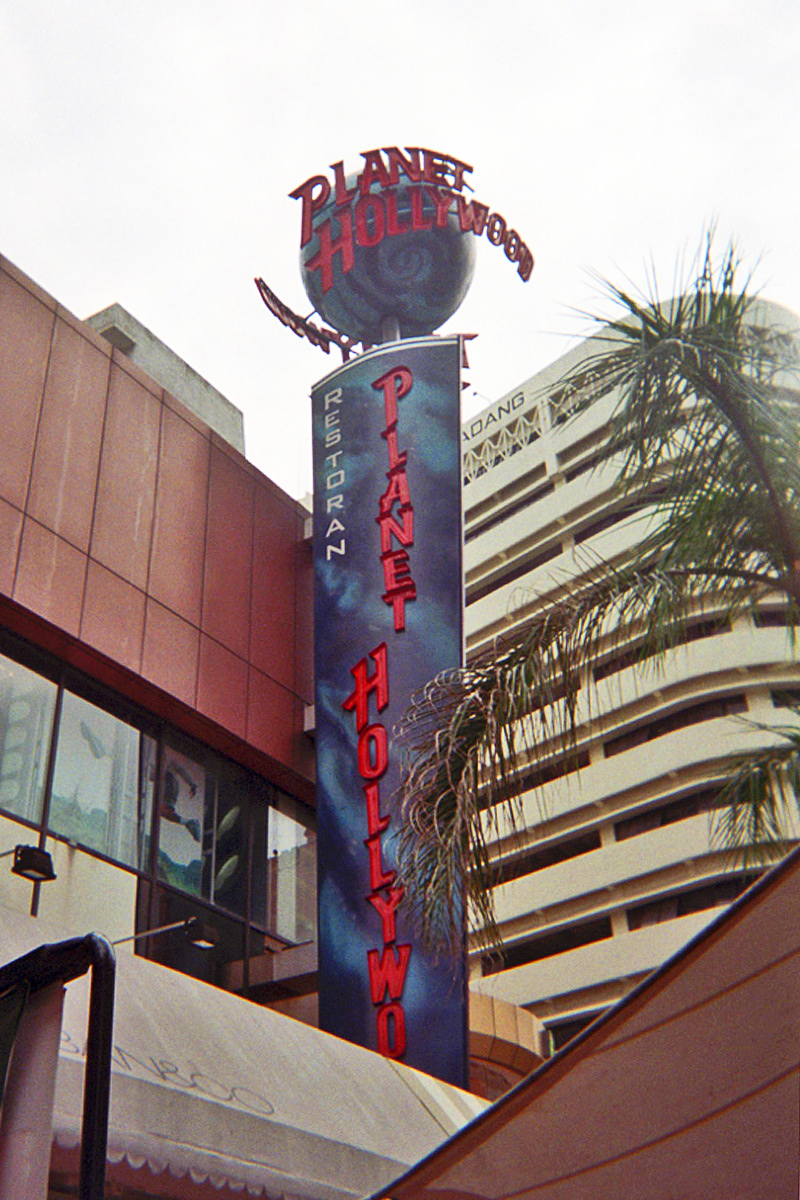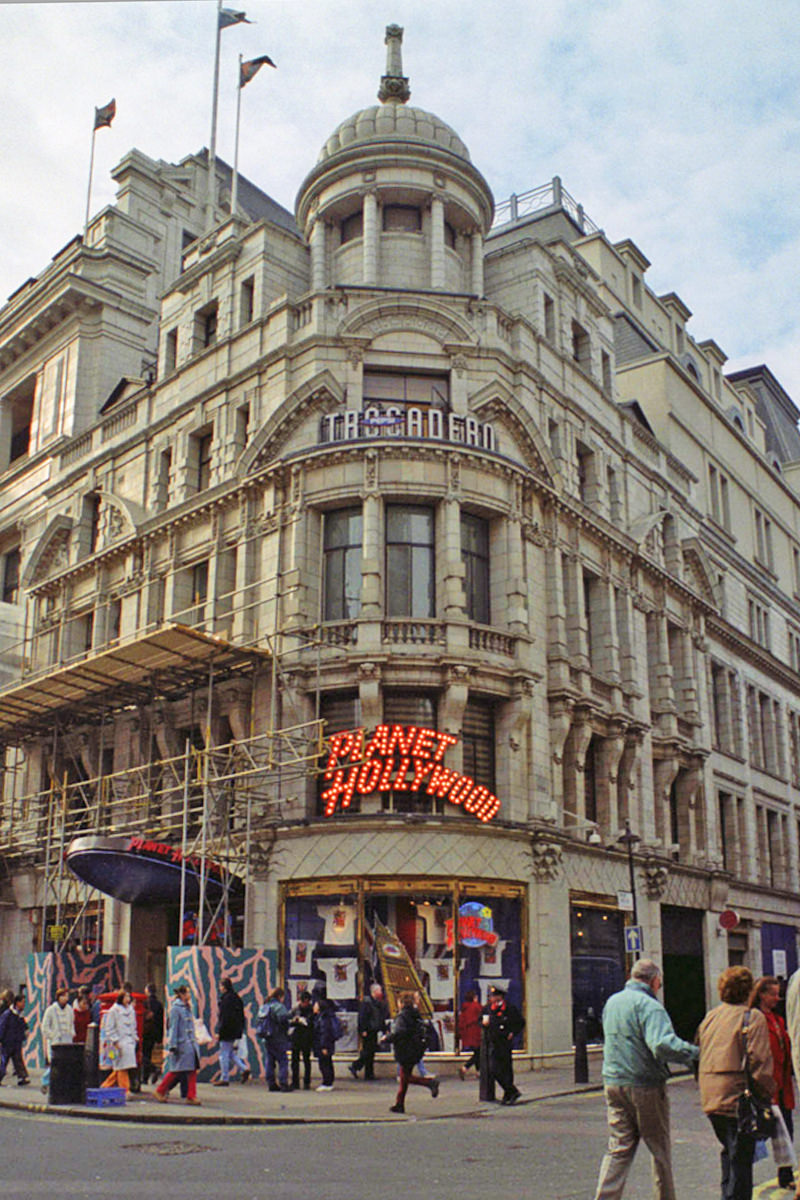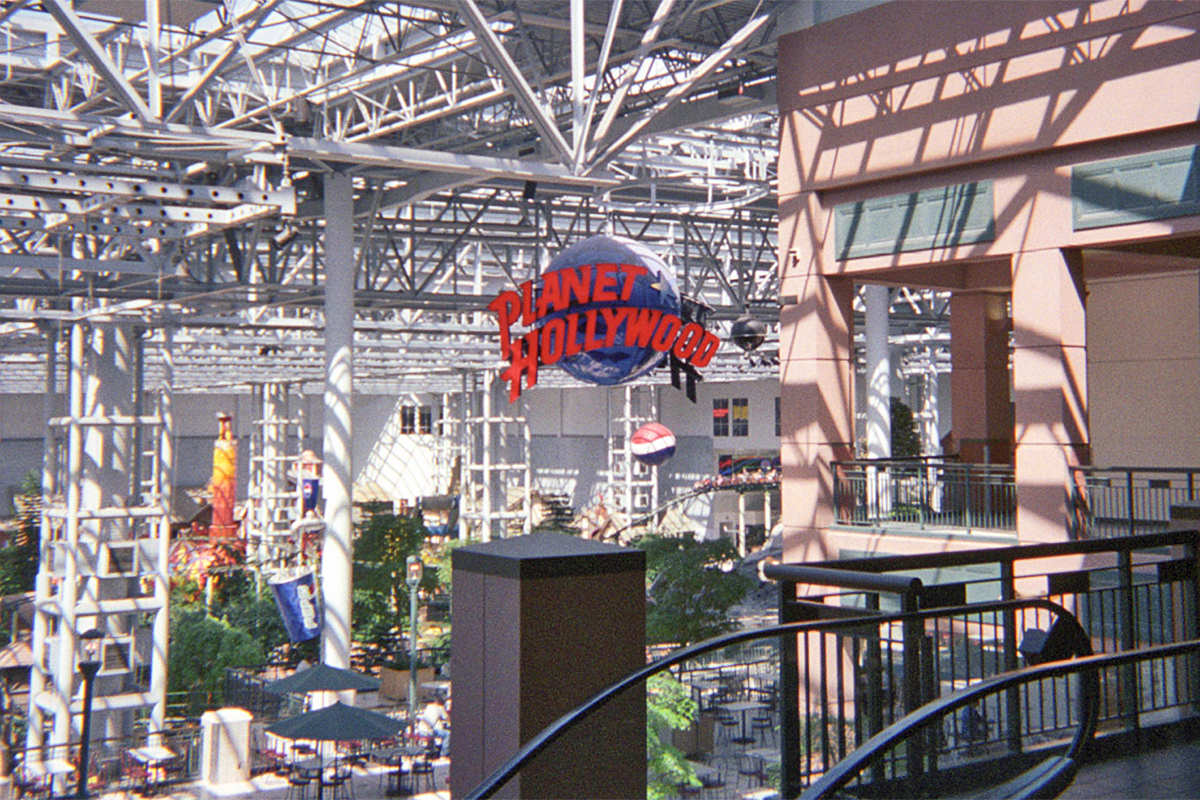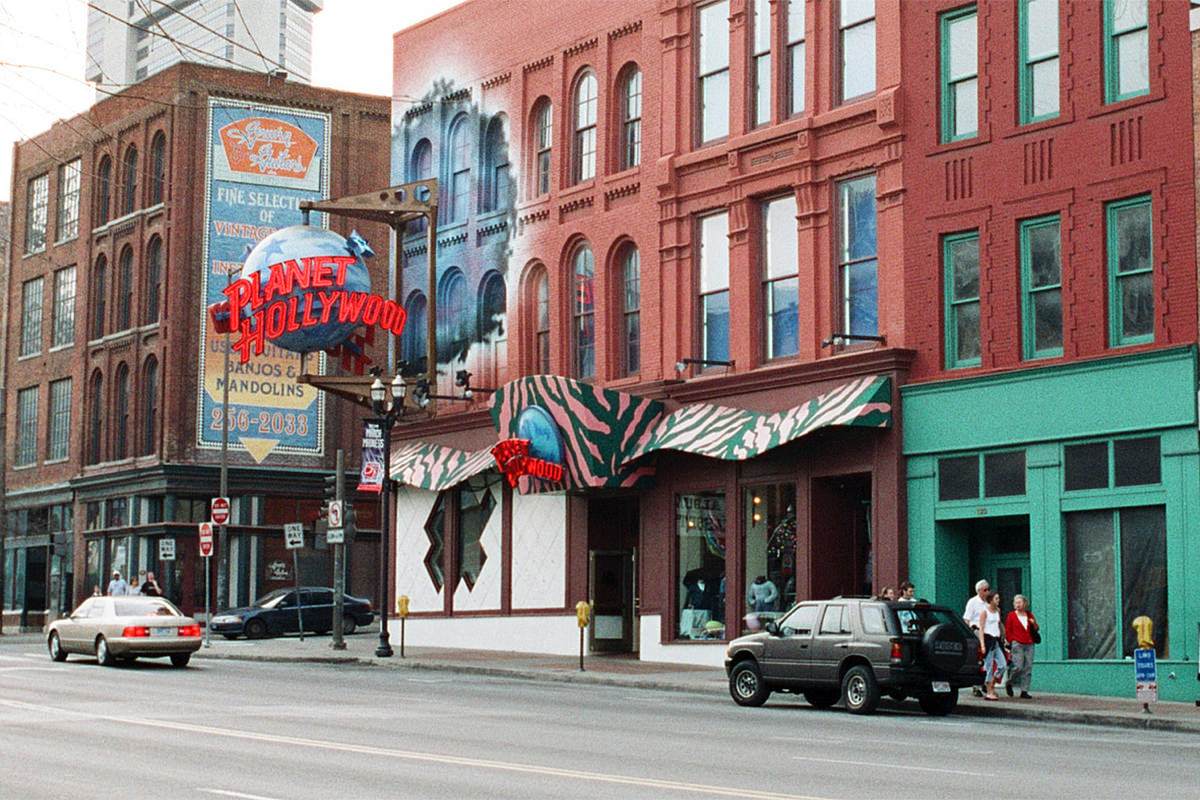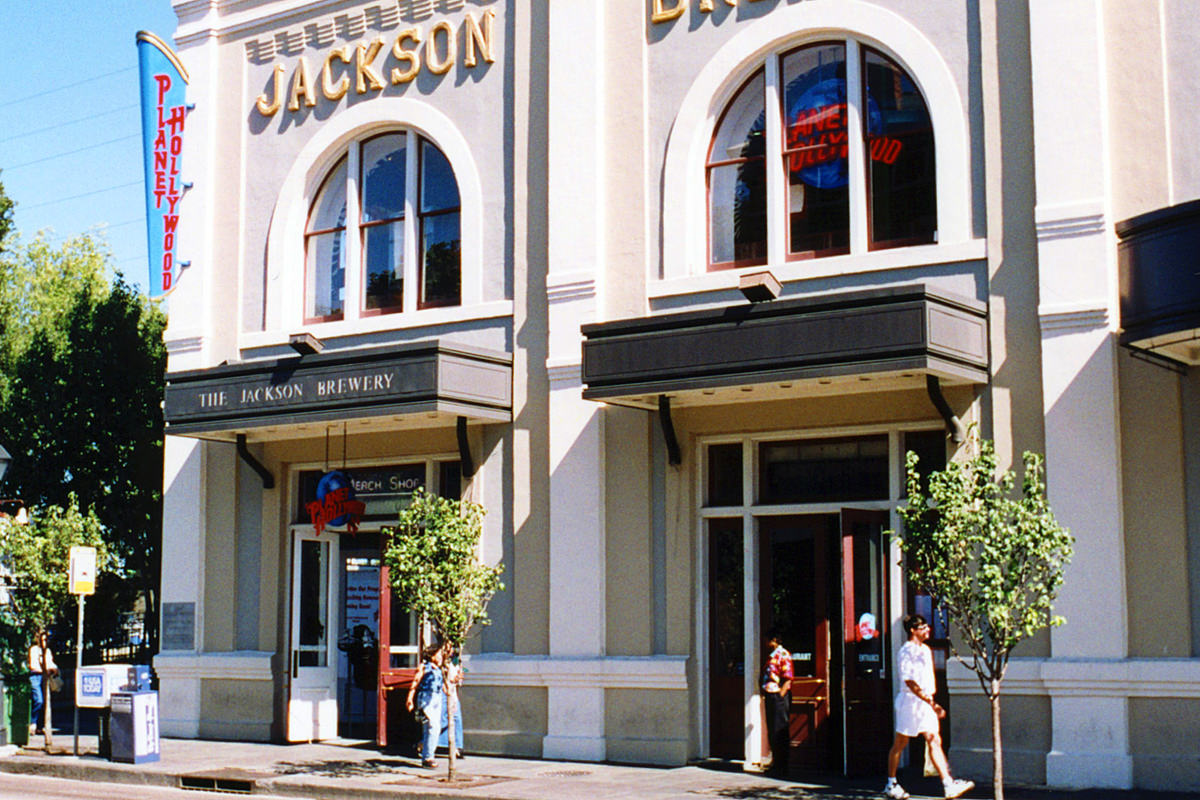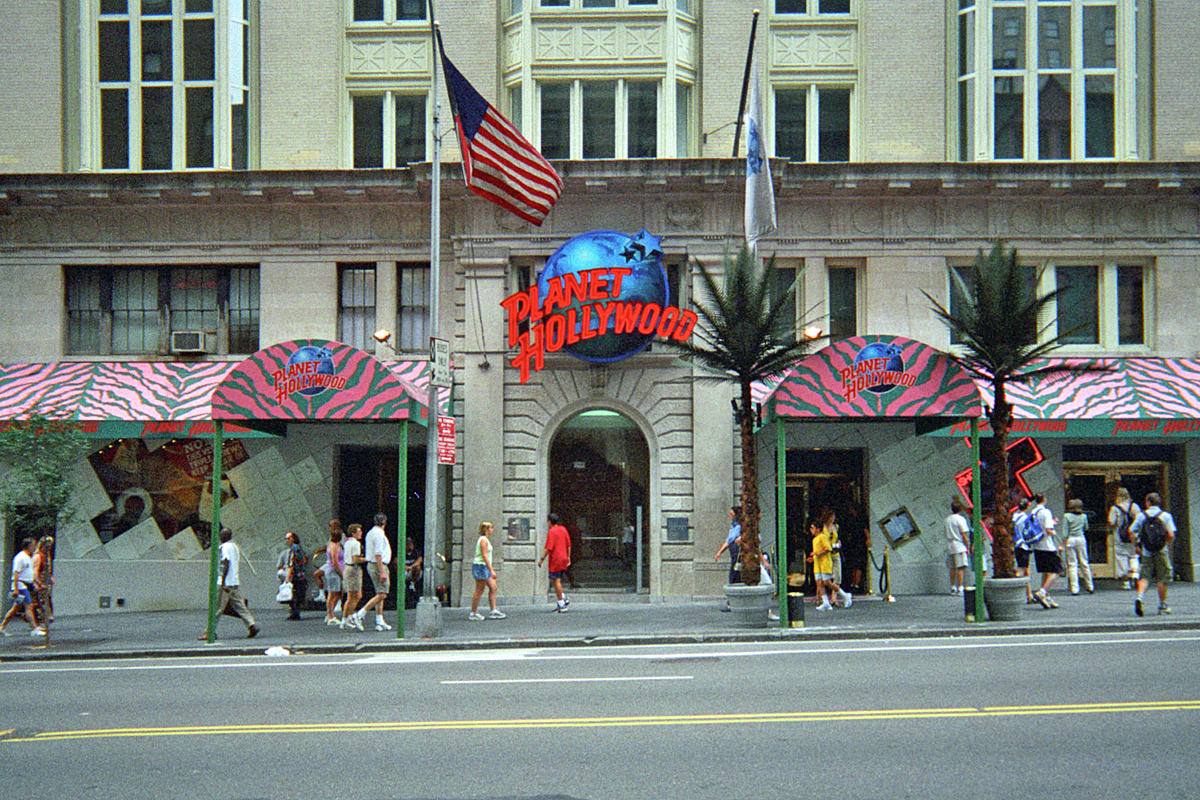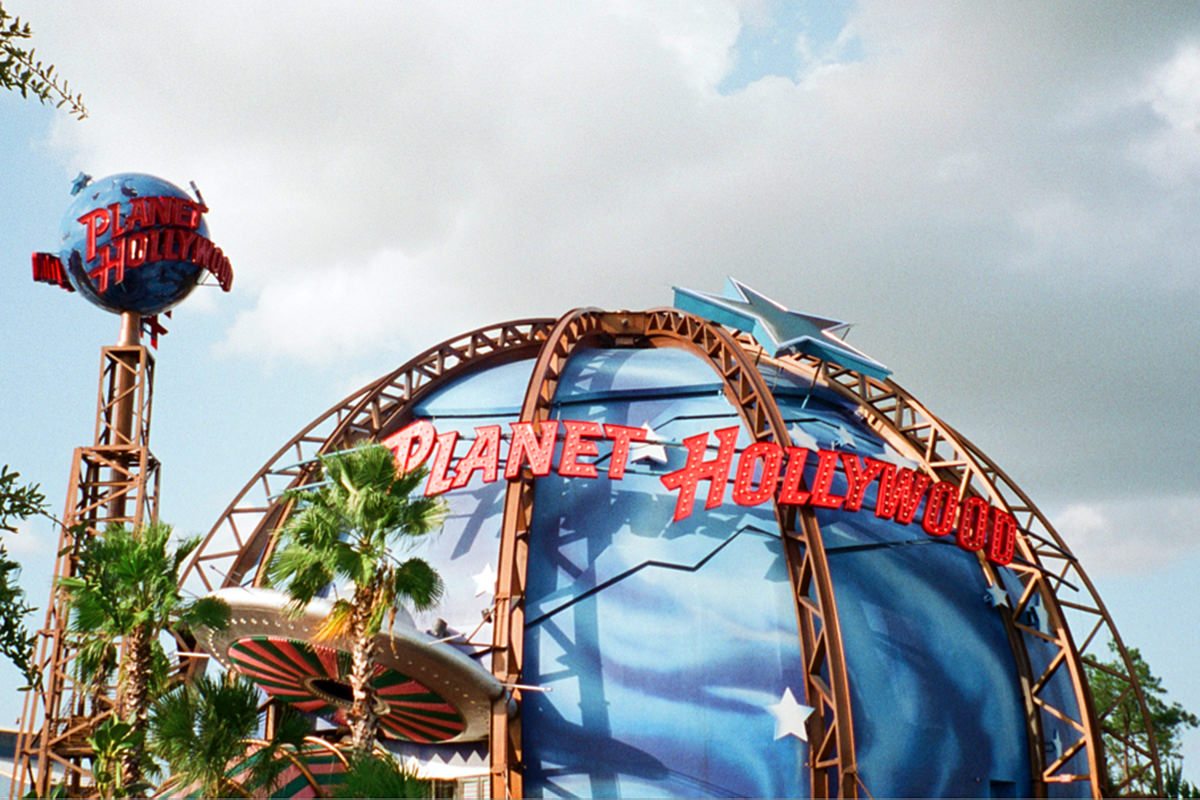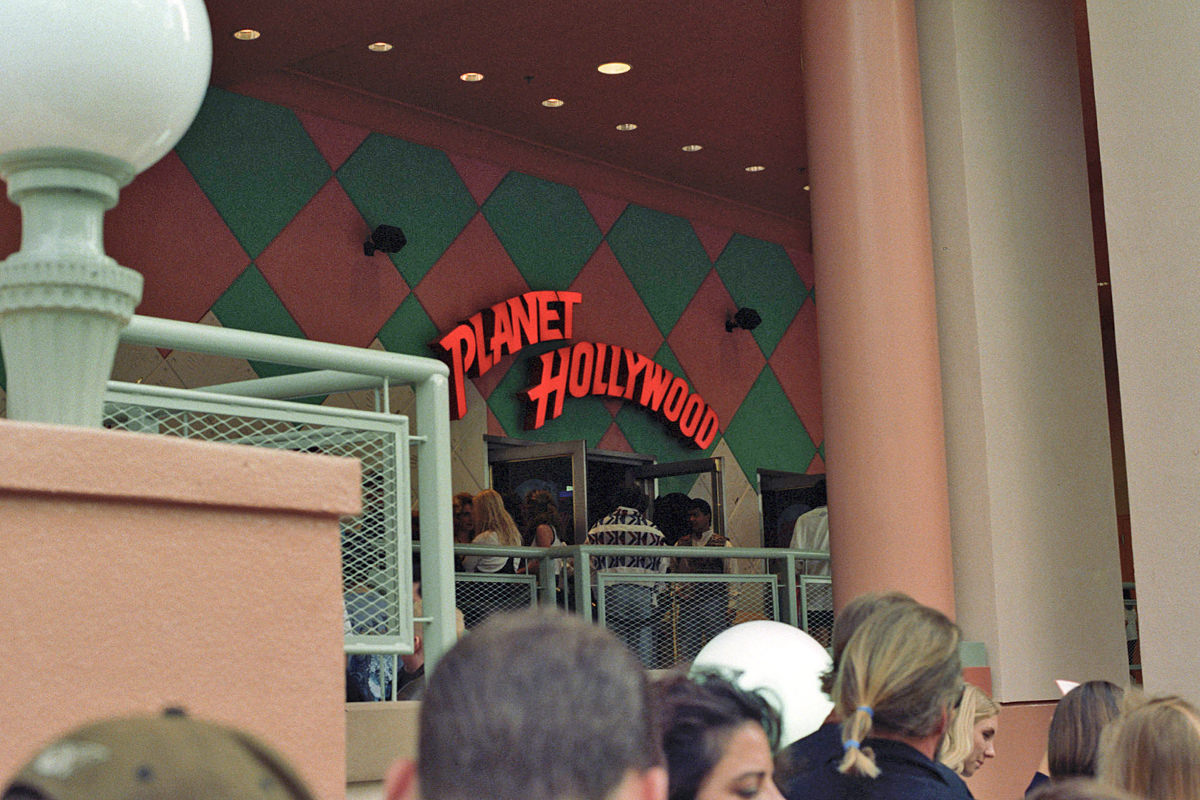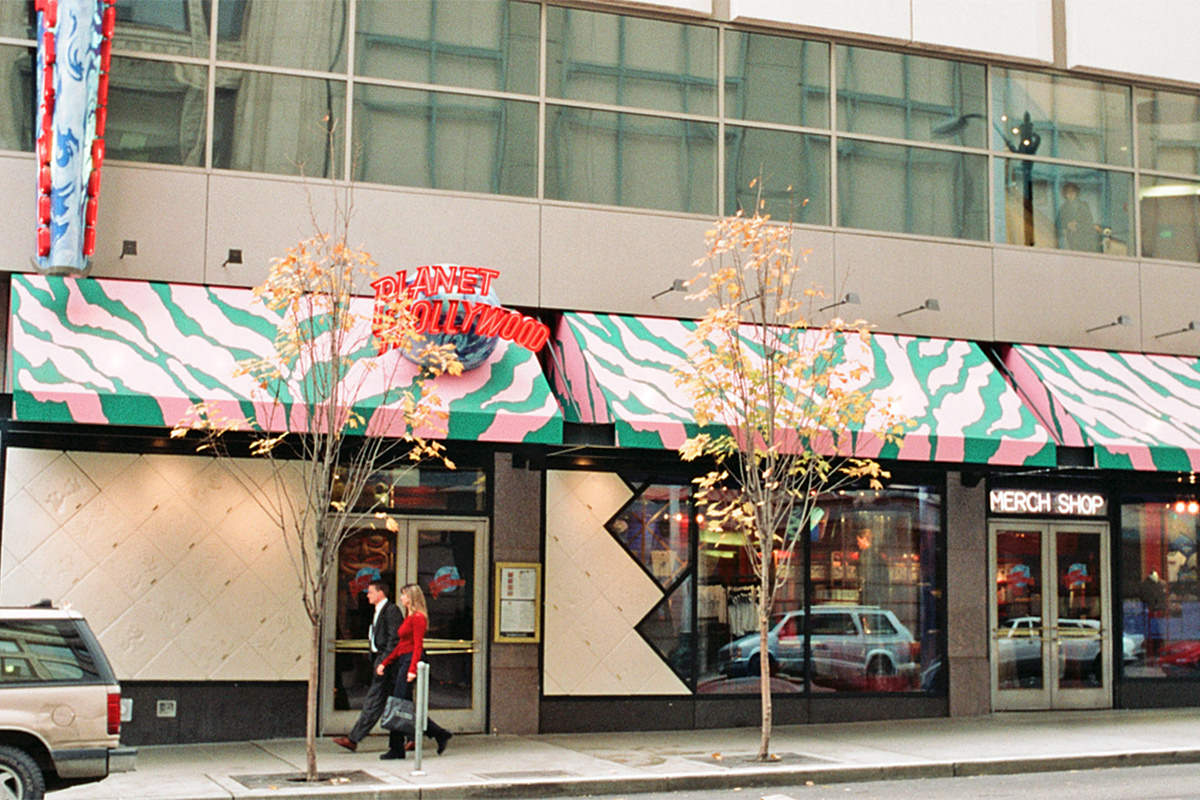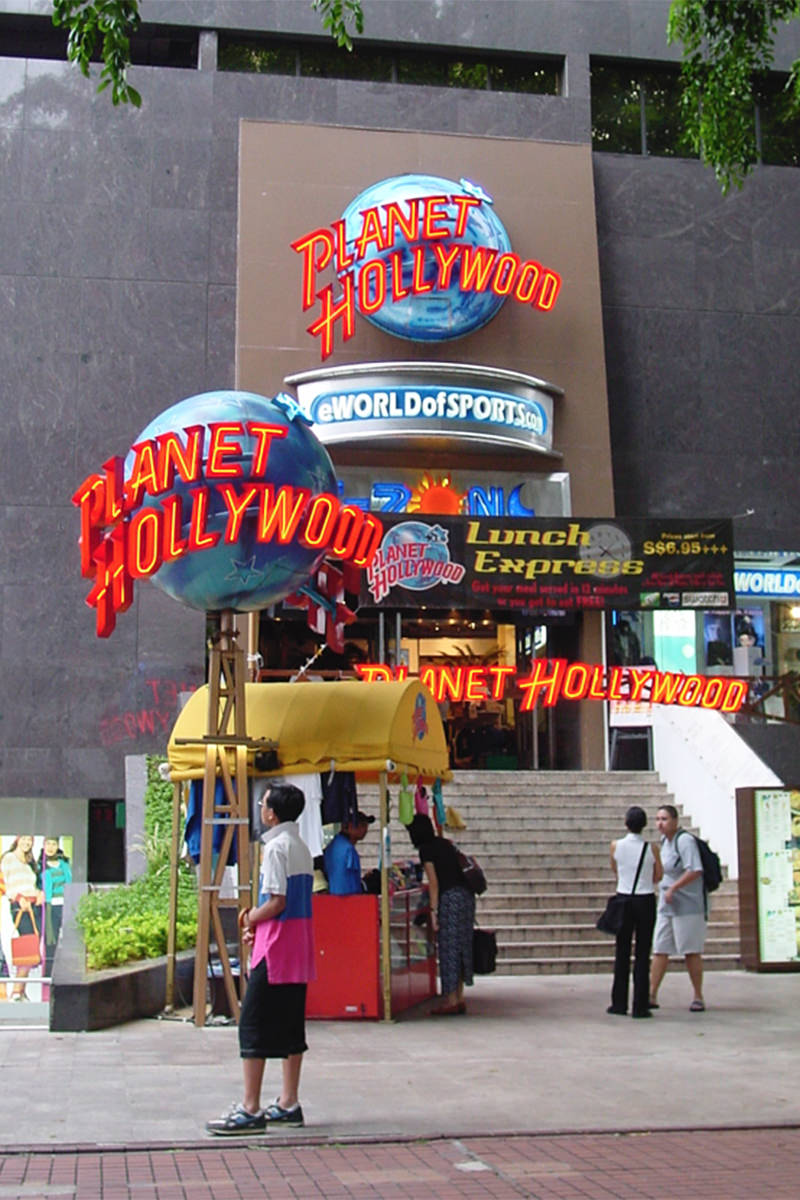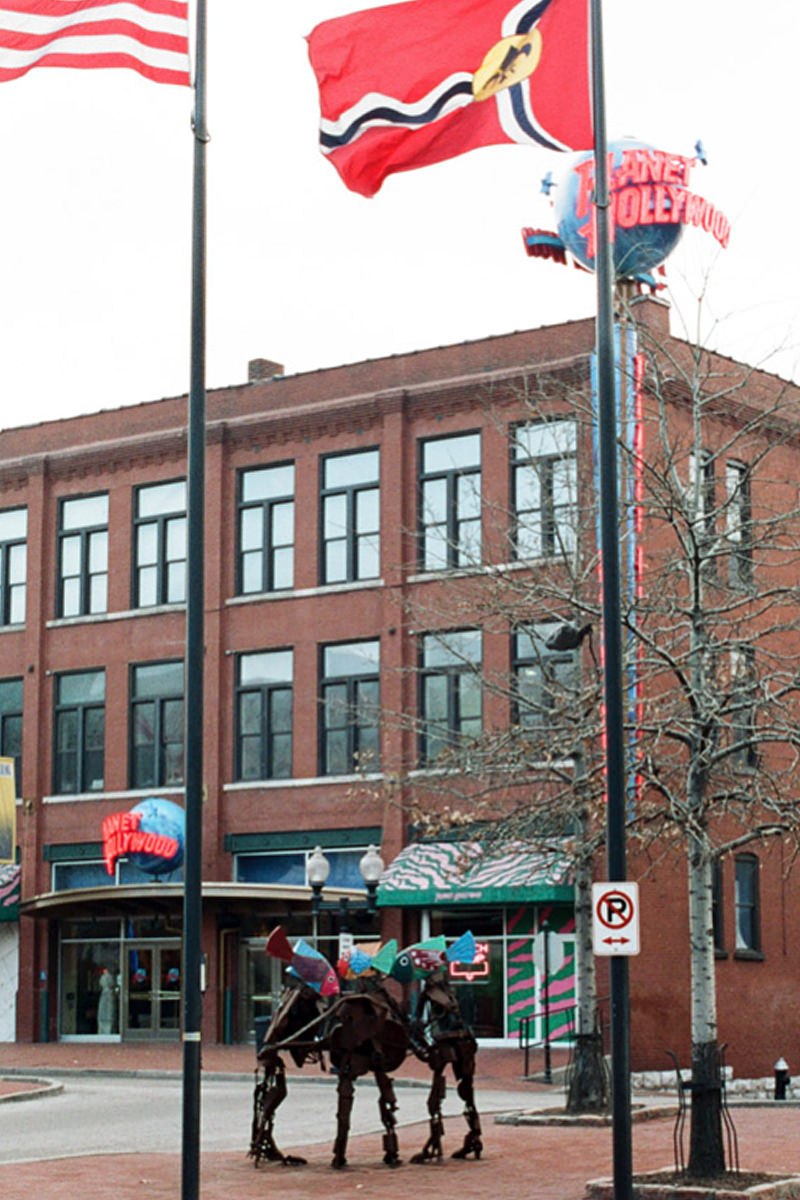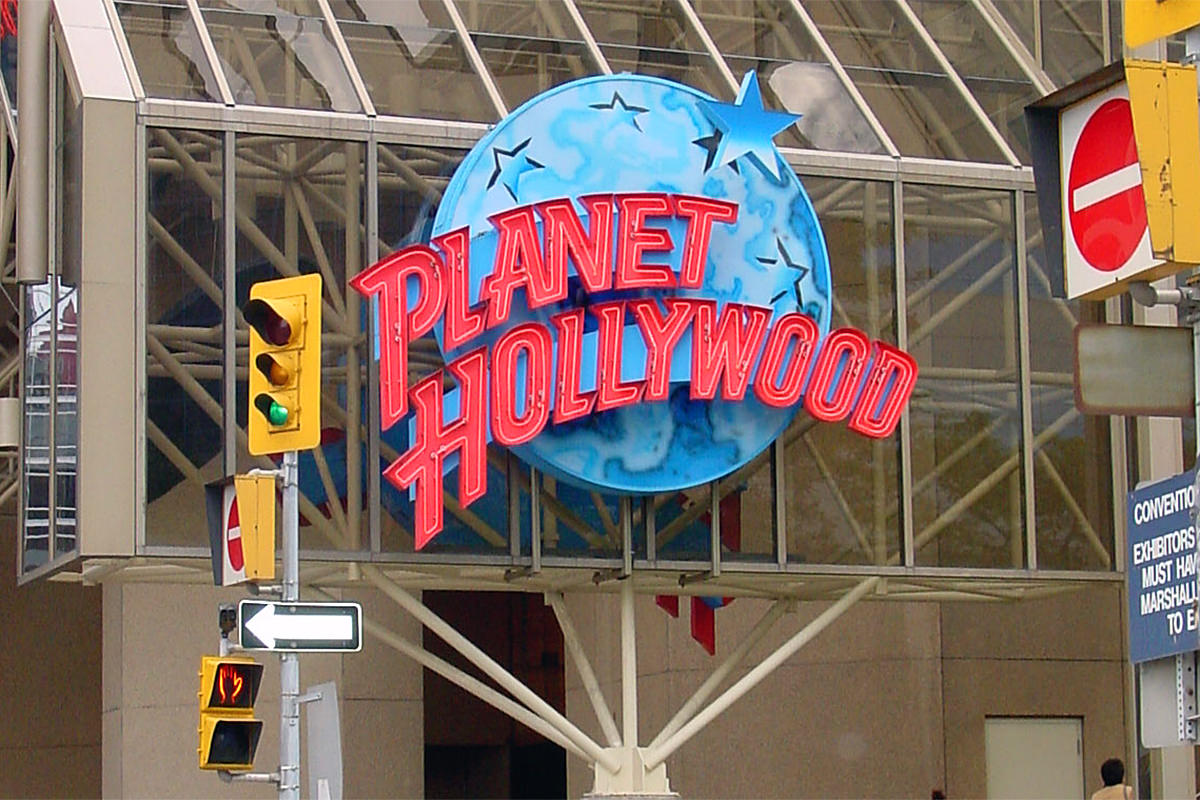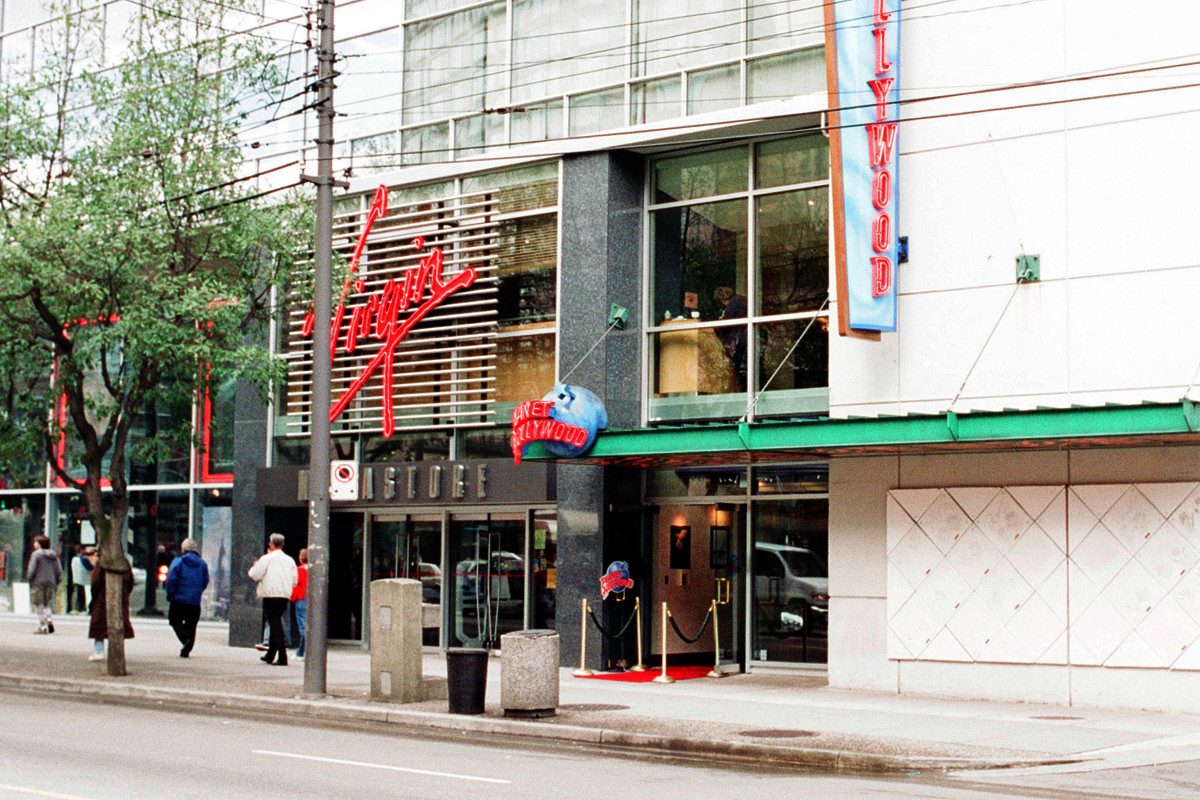 And that's all she wrote... well, except Washington, D.C. I suppose.