One of my favorite shows of 2018 was the Magnum P.I. reboot. I didn't care for it at first, but the longer it went on the more I liked it. After the back-half of the season aired this year, it ended up being my favorite show on television.
Part of the reason I resisted it at first was likely because I was a big fan of the original series that starred Tom Selleck from the 1980's...
The series was smart, funny, well-acted, and had beautiful Hawaii as a backdrop. But it was the stories that got me hooked. They usually had good mysteries (especially in the the later seasons) and there was a depth to them which made the show more compelling than your average TV private investigator drama. They tackled subjects which were controversial for the day... including the Vietnam War and its veterans (which included Magnum, Rick, and T.C.). The original Magnum P.I. is where the seeds of my MIA/POW advocacy were planted.
This week I started re-watching the new Magnum P.I. to prepare for the start of the new season on September 27th. Half-way through I decided to watch the first season of the original show.
The differences are pretty glaring, as one would expect.
When it started, the original Magnum P.I. didn't have mobile phones, personal computers, the internet, or any other commonplace consumer technology that we take for granted. This made for some very different stories than those in the new Magnum P.I. where technology permeates every scene. Indeed, almost every episode ends up relying on Juliette Higgins using her Windows Surface computer to perform miracles. It's a crutch, sure, but that's the world we live in.
Kinda.
As usual, the new series takes great liberties with what technology is capable of. Some of it's overblown but possible... like being able to track anybody's mobile phone anytime Magnum wants. Some of it is downright nuts, like Higgins being able to remove a fingerprint with cellophane tape, sticking it to her mobile phone screen, and immediately getting a full dossier on the owner. No doubt about it, stories relying on this kind of science fiction crap are annoying. It's just lazy writing. Fortunately the show has redeeming qualities to push past it. Still, it would be nice if the people working on the show could be clever enough to not rely on lazy writing to create interesting stories.
Maybe they should watch the original show for some pointers?
Or maybe I'm just being too harsh.
It's easy to create a show week after week in a day and age when your characters carry the entire world in their pocket. But it's got to be tough to create different stories week after week when your characters carry the entire world in their pocket.
And the new Magnum P.I. does it by focusing on the characters more than the mystery. The new Higgins isn't just the majordomo of Robin Masters' estate who pops up from time to time to chide Magnum for being Magnum, she's an integral part to the stories and her partnership with Magnum is a huge part of what makes the show work. You're not watching for the mysteries or a single character... it's the entire cast...

Photo from Entertainment Weekly
In the original show, Magnum's friend at the Honolulu PD was Lt. Tanaka. He was such a minor part of the show that he only appeared in 26 episodes out of 158 and was unceremoniously killed off for no other reason other than he was expendable and it was a plot point for a new murder mystery. That's a considerable contrast from new Magnum's friend at the Honolulu PD, Detective Katsumoto. He's been in every episode since he first appeared and an important part of the series...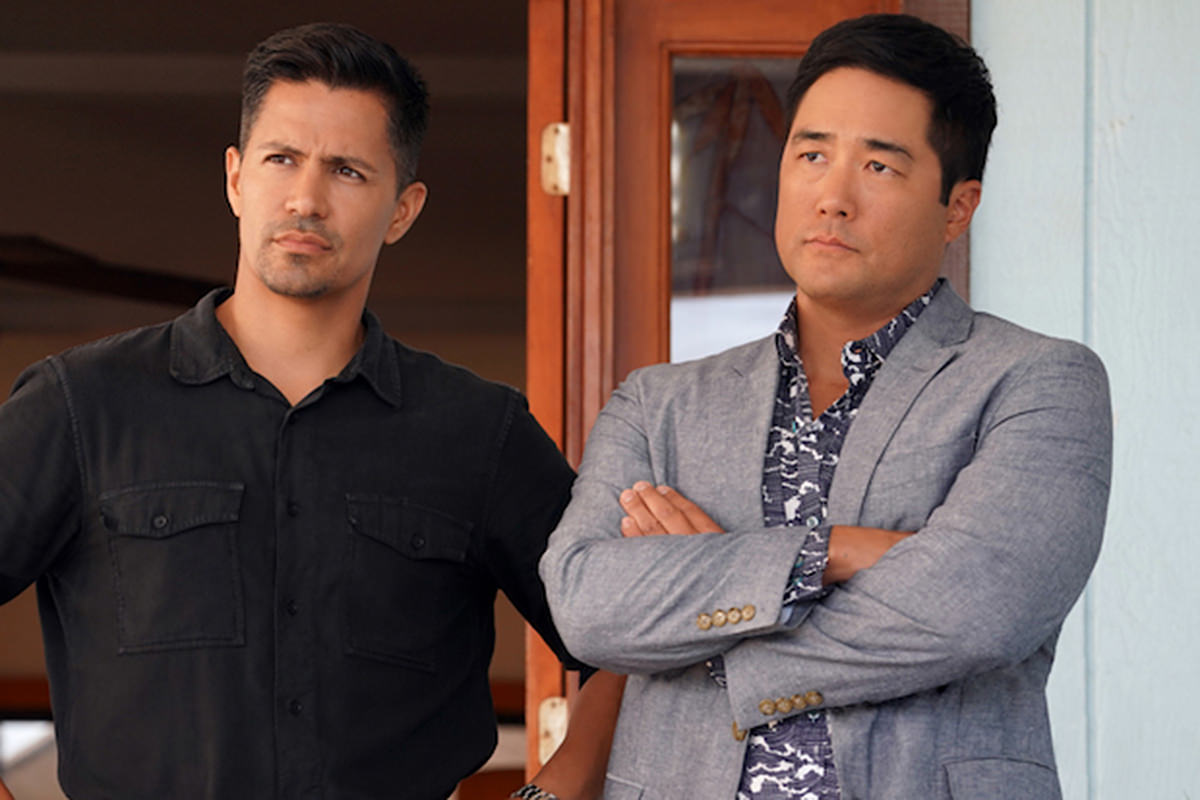 Interesting to note that in the first episode, there actually was a Detective Tanaka (played by Sung Kang)... just like in the original show. He was replaced by Katsumoto (Tim Kang) in the third episode. No reason for the cast change was ever given, but I'm guessing it was because they wanted another regular character to add to the mix, and thought Tim Kang was a better fit.
And they didn't stop there... in that same third episode they also introduced the fantastic Amy Hill as Kumu...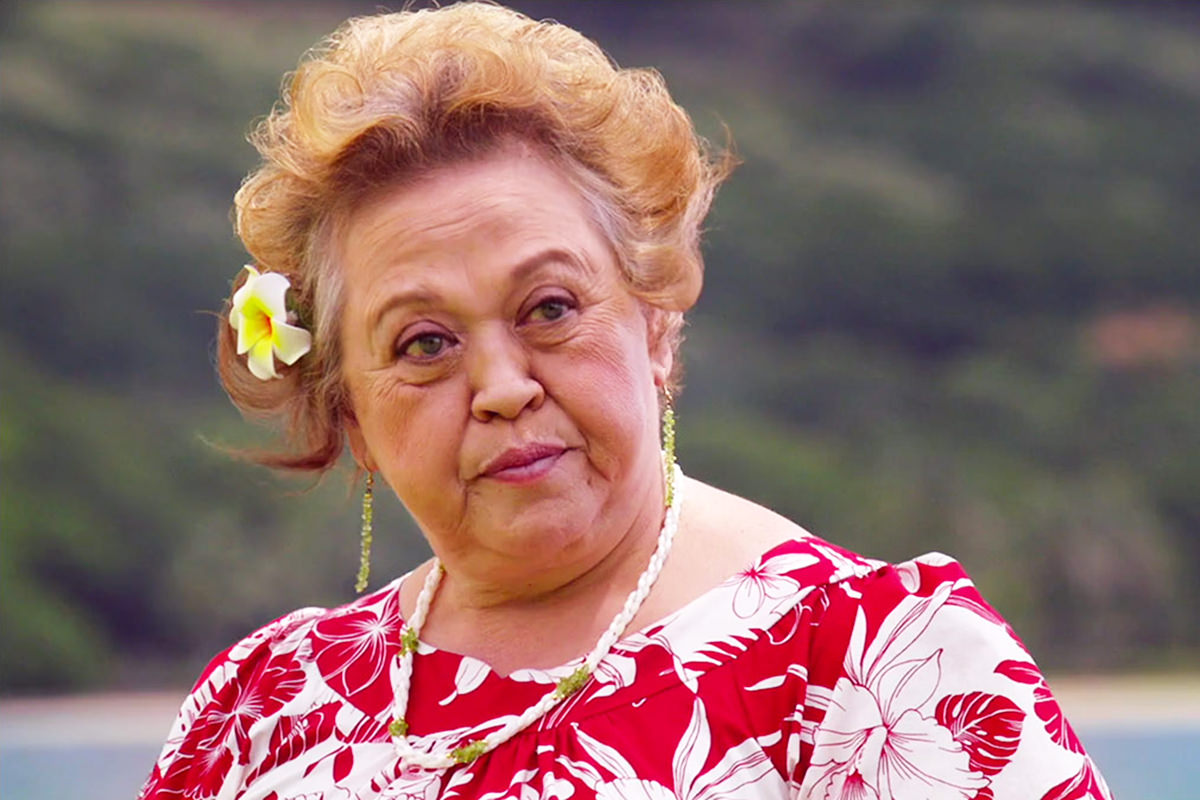 My hope is that the new season of Magnum proves that the revival is sustainable. There are only so many times that you can have Higgins tracking somebody by their mobile phone be the reason Magnum is able to catch the bad guys. Even when you have a great cast of characters to camouflage it.
Aloha, internet.