The other day after I attempted to rip a paper towel off a brand new roll, I became infuriated because the towel wouldn't tear completely off. The perforation isn't weak enough to get a clean edge. Instead I end up either losing a chunk of the towel I'm tearing... or losing a chunk of the next towel on the roll.
"Who the hell designed these shitty paper towels?" I said out loud to nobody but my cats.
And then I noticed that the answer was staring me in the face...
Bounty! Bounty is the shitty paper towels that won't tear properly! Thank you for conveniently stamping your name on every sheet so I know which brand not to buy.
I used to buy Brawny paper towels until I was told that the heinous fucking piece of shit Koch Brothers own the brand. And so I switched. Looks like I'll be switching again.
Fortunately I didn't have to switch from Koch Brothers' Angel Soft toilet paper to Charmin, because I already use Charmin (or Cottonelle, whichever is on sale). Then this morning I noticed that Charmin stamps their name on their toilet paper just like Bounty...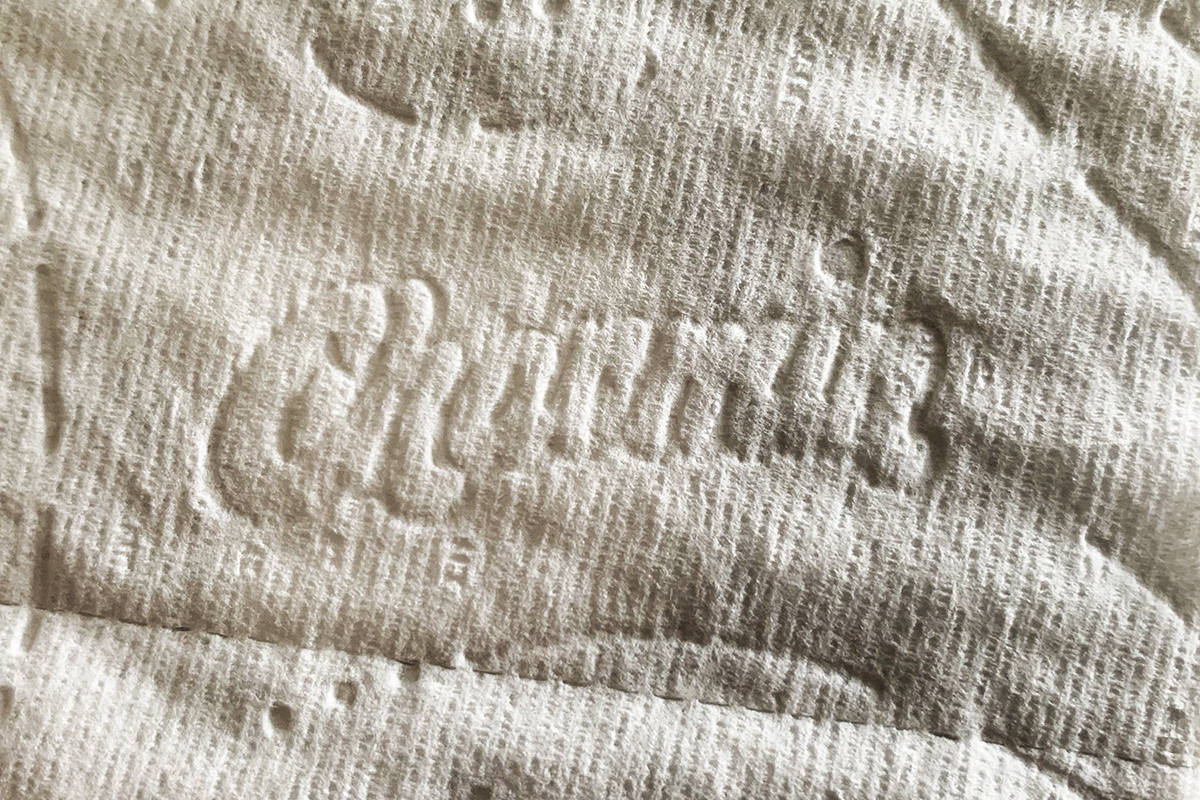 I cannot for the life of me understand why this is a trend.
Does Charmin think that one of my houseguests is going to be all "HOLY FUCK! THIS TOILET PAPER IS AMAZING! IT'S LIKE WIPING MY ASS WITH VELVET! WHO IN THE HECK MAKES THIS LIFE-CHANGING BUTT-WIPE?" And then they look down at the toilet paper that they are gently caressing between their fingers and exclaim "WOW! IT'S CHARMIN BRAND! I AM TOTALLY DITCHING MY SHITTY TOILET PAPER AND SWITCHING TO CHARMIN!"
That's just silly. If my houseguests want to know what glorious toilet paper they have been wiping their ass with, they can bring it up at the dinner table like a normal person would!

Here's hoping that Scott paper towels are perforated properly, as I think that's the brand I'll be trying next.