It's hard for me to celebrate the psychotic wasteland that the United States of America seems to headed towards, but I do my best. Despite it all, I still love my country... or rather the potential of my country... so what else can I do?
Try to make it better, I guess.
Not so easy given the way things are, but since when is anything worthwhile easy?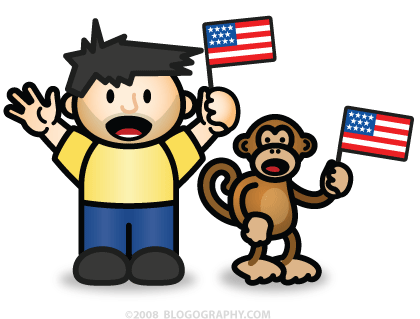 If you're not registered to vote, now's the time you want to get on that.