If I were smart, I would have flown the 9:18pm flight out of Buenos Aires yesterday instead of today. Except... I really, really didn't want to go from the ship to a flight to another flight to another flight to a long drive home all one right after another. And so... a night in Buenos Aires... followed by a long day in Buenos Aires. Albeit a beautiful day to be sure. As I could see from the window of my hotel room...
Traffic to the airport was insane, taking almost two hours. Good thing I left five hours early for my nine-and-one-half hour flight!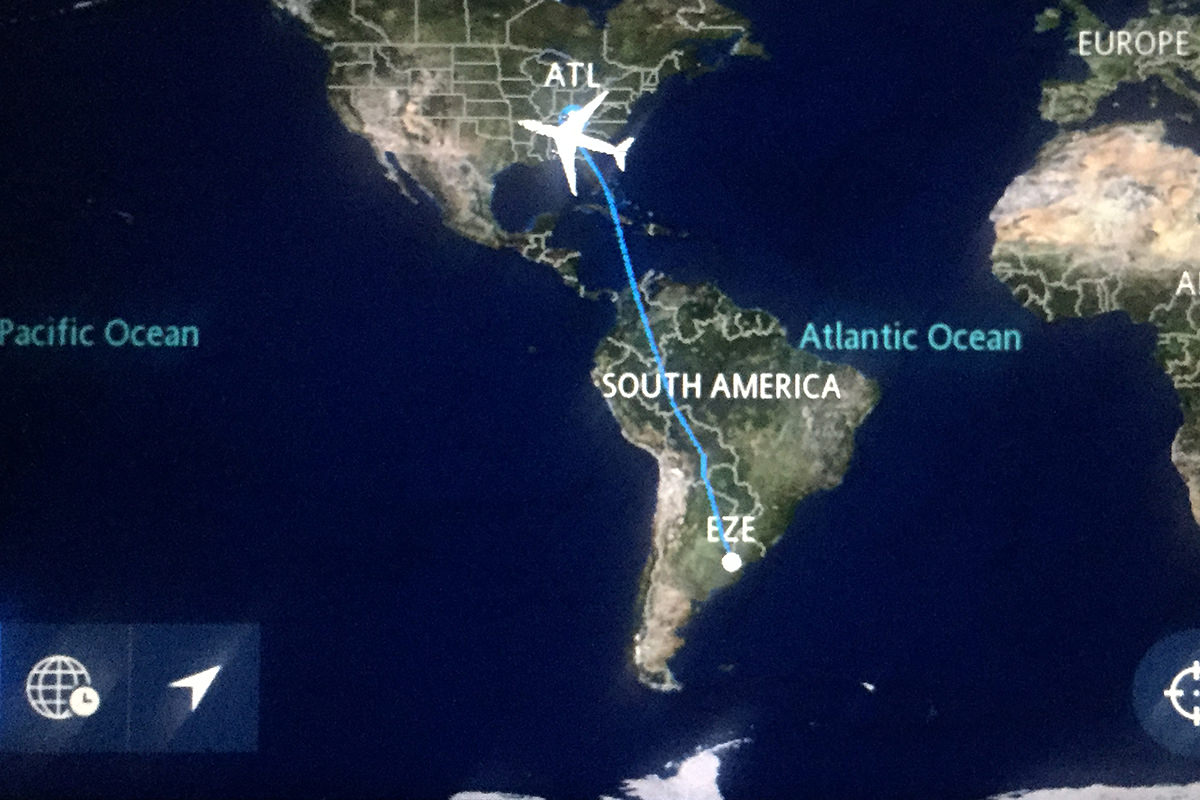 One. More. Flight. To. Go.