I always feel sorry for animals having to endure the summer heat while wearing a fur coat. It can't be comfortable. Though my cats still like laying out in the catio when the heat is on, so maybe it's not as big a deal as I'm thinking it is.
Jake has his own way with dealing with the heat... catspreading.
I notice when it's hot out in the catio, he'll usually lay on the cool, shaded concrete... then spread out for maximum heat dispersion...

Yes, I desperately need to wash my windows!
Indoors is another story.
The cat tree sits right under the HVAC vent. When the air conditioning turns on, he'll immediately spread out for some cooling relief...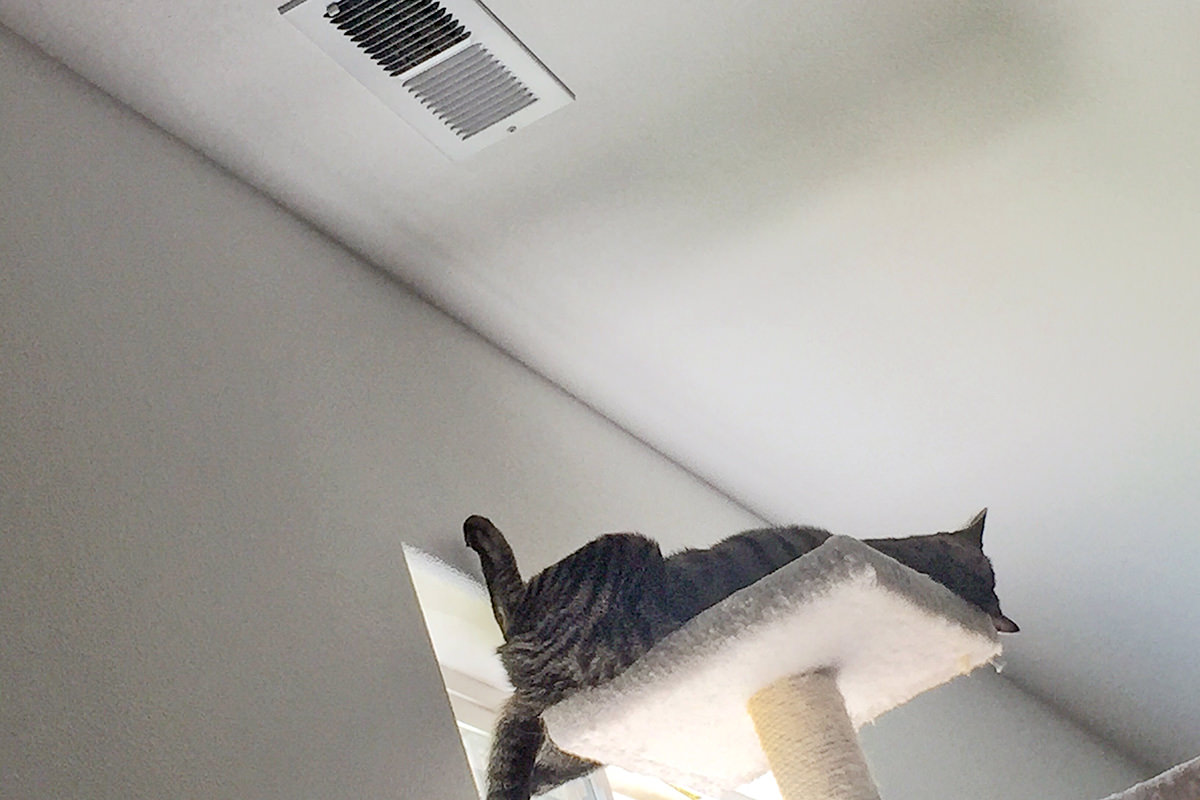 And then when it turns back off, he'll go back to a normal position...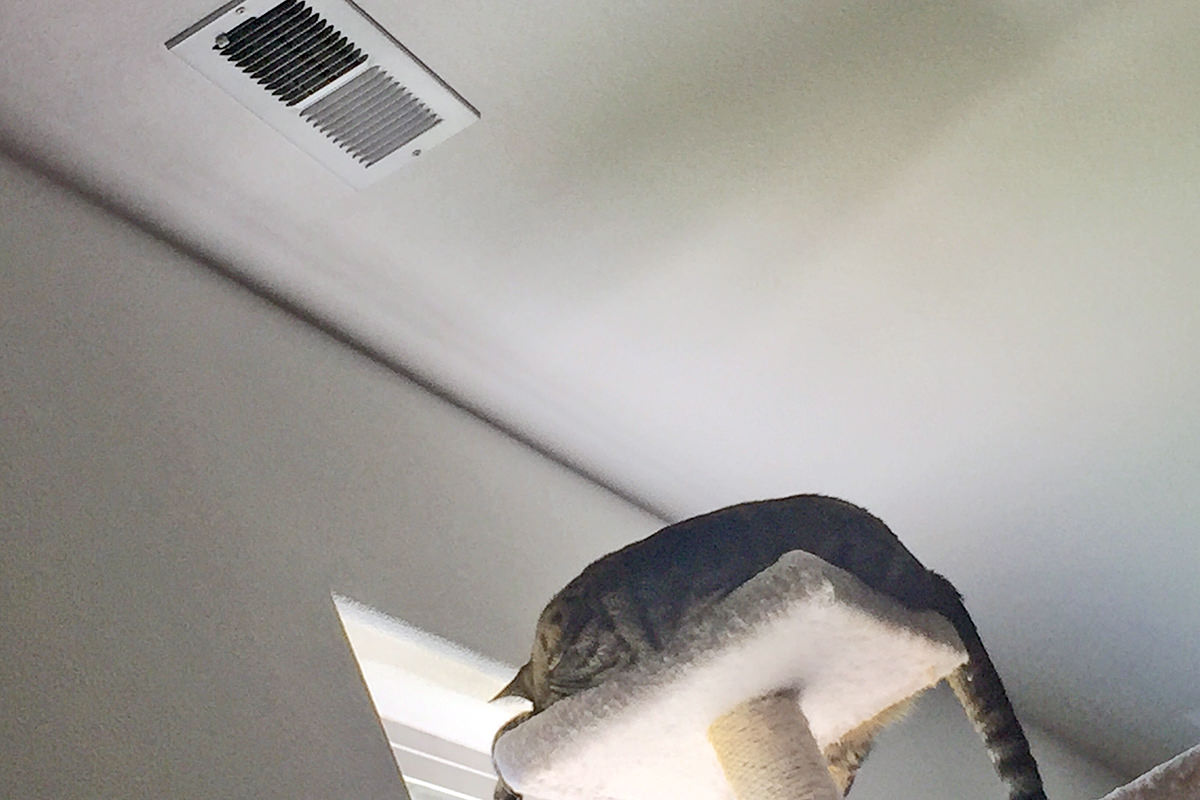 Perfectly logical. Yet still odd.
But whatever floats your boat, little buddy!