This country doesn't treat their veterans as well as it should. It's been true for a very, very long time. President Obama made some nice progress when it comes to taking care of those who take care of us, but there's still a long ways to go. What will happen under President Trump is anybody's guess, but here's hoping he lives up to at least some of the promises he's made to the men and women who have served this country.
Thanks to everybody who has put their blood, sweat, and tears into defending this great nation... today and every day.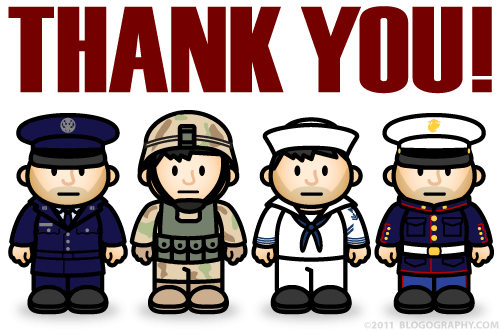 (Apologies to the Coast Guard. You'd think I'd draw that up after all these years)

If you'd like to show your thanks and have a few bucks to spare, may I suggest a donation to Stop Soldier Suicide? This is a wonderful organization trying to stem the tide of the horrific number of suicides that plague those who serve or have served in our military.
And if you're a veteran who finds themselves in crisis, please don't face it alone. Call the Veterans Crisis Line at 1-800-273-8255. There are people who want to help.