The cats want to be fed around 5:00-5:30... well before their 7:00am feeding time... and to show their displeasure with my insistence of starving them to death for an hour or two, they will hang out in my bedroom until I haul my ass out of bed and make them their breakfast.
I'm usually up around 4:00-4:30 working, so this doesn't bother me in the least. But, as Summer comes and more and more birds make their way to my neck of the woods, it's gotten more and more irritating. Because Jake and Jenny see the birds out the window, but the window sill is too narrow for them to jump onto from the bed. So instead they sit there and cry or chatter at the birds they can't see too well...
A couple days ago I decided to remedy this by getting a cat shelf at Petco. I would have made one (like I did for the living room window) but I just don't have the time. It seemed a bit pricey at $29, but it works. Jenny took to it right away, while Jake was a bit wary...
But he finally came around yesterday afternoon...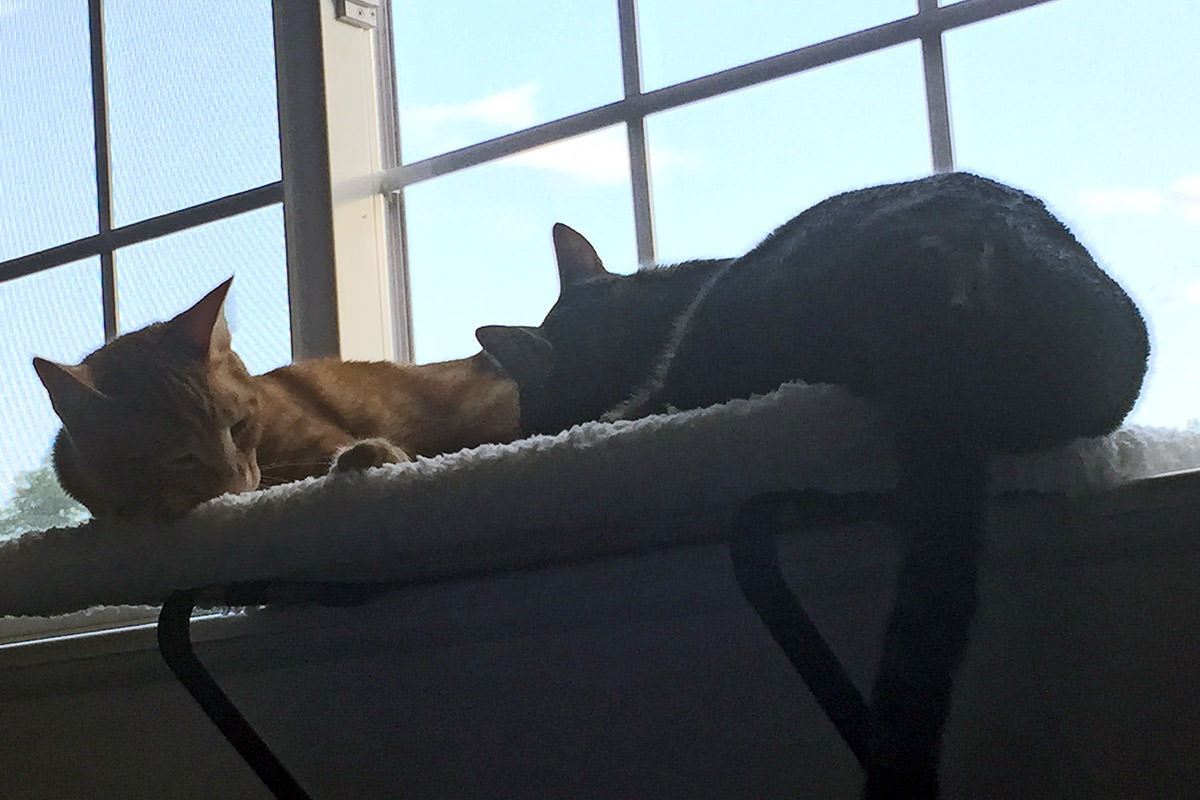 Good thing it's big enough for two... kinda. Jake's fuzzy butt usually hangs off a bit when they're both up there. Now they spend their mornings bird-watching instead of driving me crazy. Perhaps $29 wasn't too much to pay after all.