Since my new kittehs were feral, they're not quite as social as you'd hope. They are a little accustomed to people and pet living, as they were in foster care until they were old enough to be spayed and neutered. But most of their day is spent hiding under the couch. Any attempt to get too close to them when they venture out results in a (literal) hissy fit. But they're getting better bit by bit, and I can play with them from time to time... so... eventually. I hope.
The one thing for which I'm very grateful is that they arrived potty-trained. They have no trouble at all using their litter boxes. I know this because I have to clean their toxic deposits two to three times a day. I have no idea how such little kittens produce so much poop, but there you have it.
And now for photos.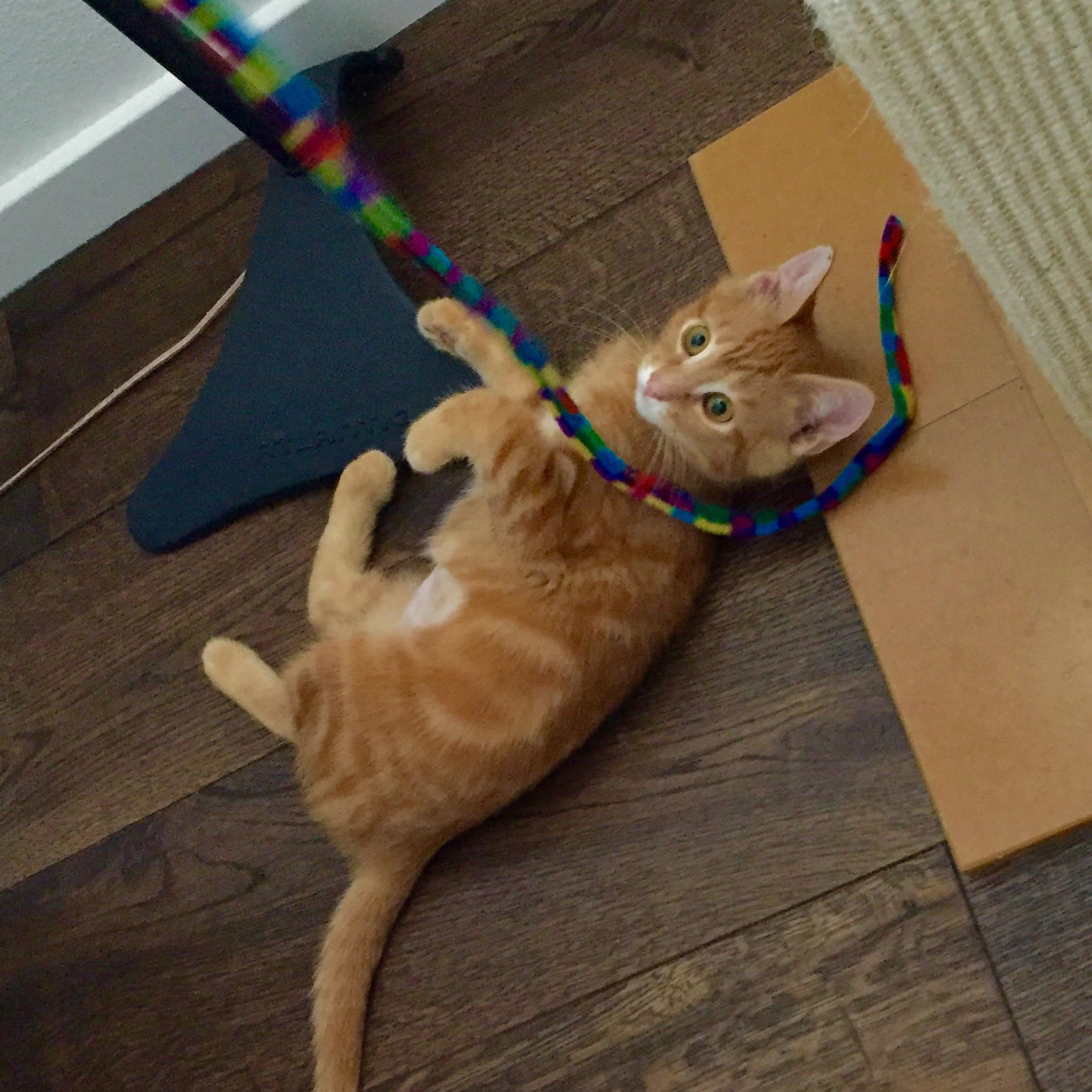 It's Jenny! Being all adorable and stuff. She is bouncing back from yesterday's "trauma" much faster than her brother... and she was the one it happened to. The vet sure took off a lot of fur when she was spayed. I wonder if it's itchy? Poor thing.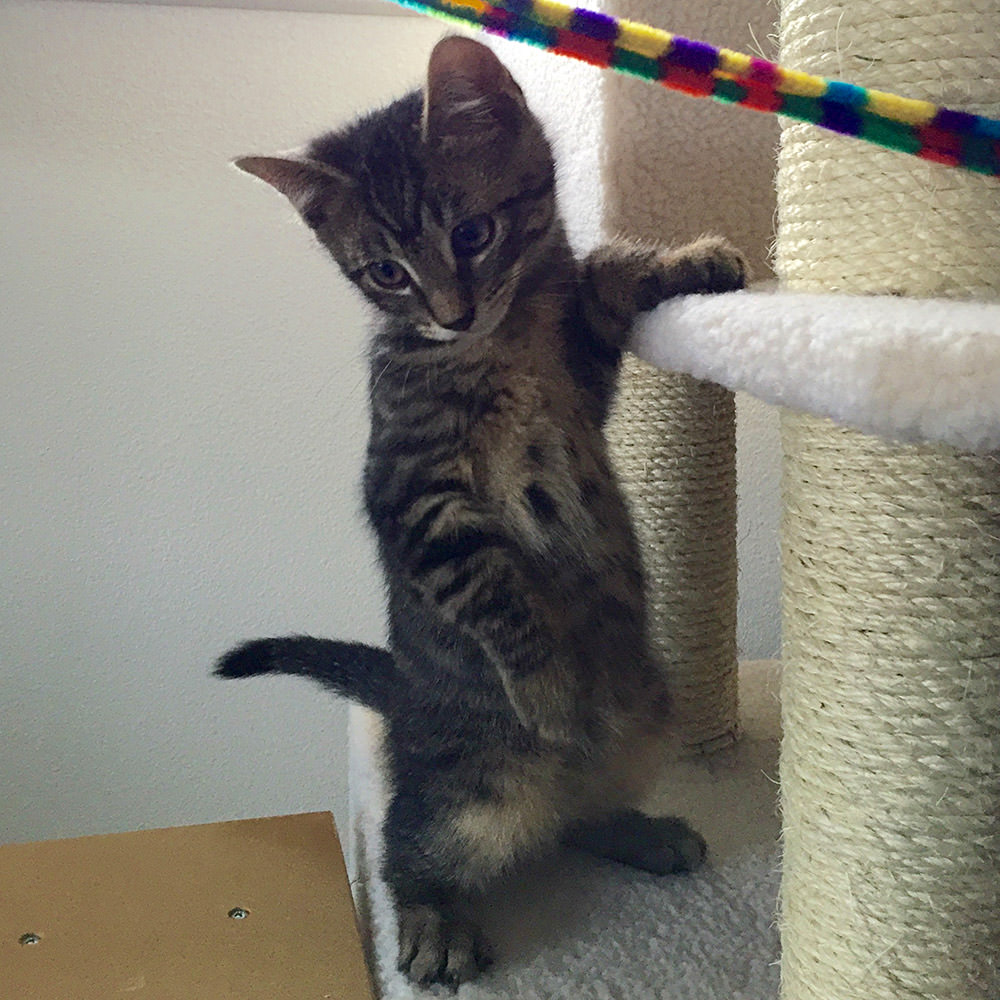 Jake isn't the climber that his sister is... she can get anywhere and climb anything to get there... but he gives it his best shot.
From talking to the foster parents, it seemed as though Jenny would be the meek, reserved kitten and Jake the more rambunctious, adventurous one. It's turning out to be the opposite. Jenny is the one who goes balls-out while Jake kind of lays and waits for her to make the first move. And when it comes to play-fighting, she just loves to pounce on her brother any chance she gets. He is rarely the one to go after her.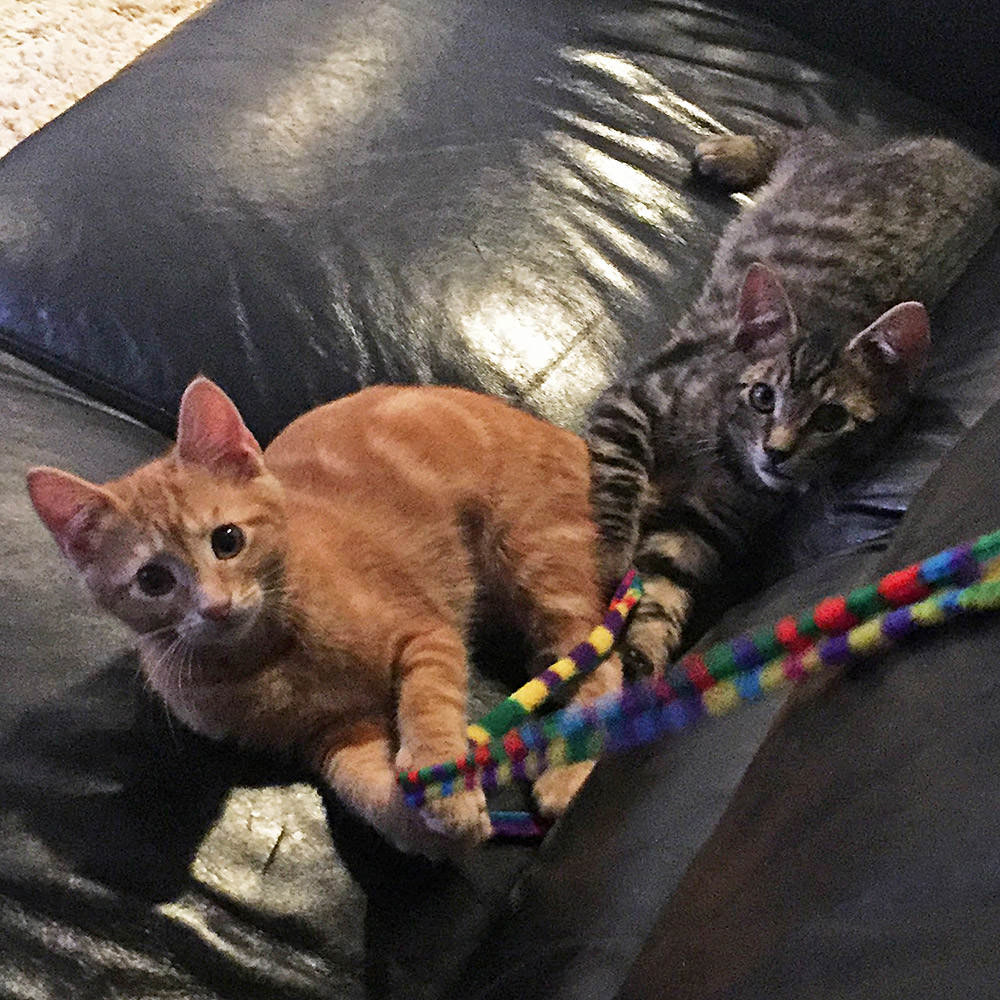 Always nice when they are on the couch instead of hiding under it, as usual.

And... enough kitties for today. But keep tuning in. Something tells me there might be more photos in the future!