And the moment I've been waiting for has finally arrived... my copy of LEGO Dimensions was delivered today.
For those not in the know, Dimensions integrates many of the LEGO franchises into a single video game. You start out with characters from LEGO Batman, LEGO Lord of the Rings, and The LEGO Movie in the starter set, but can then add other "worlds" like Scooby Doo, The Simpsons, Ghostbusters, Dr. Who, Back to the Future, The Wizard of Oz, (and so on) with add-on packs...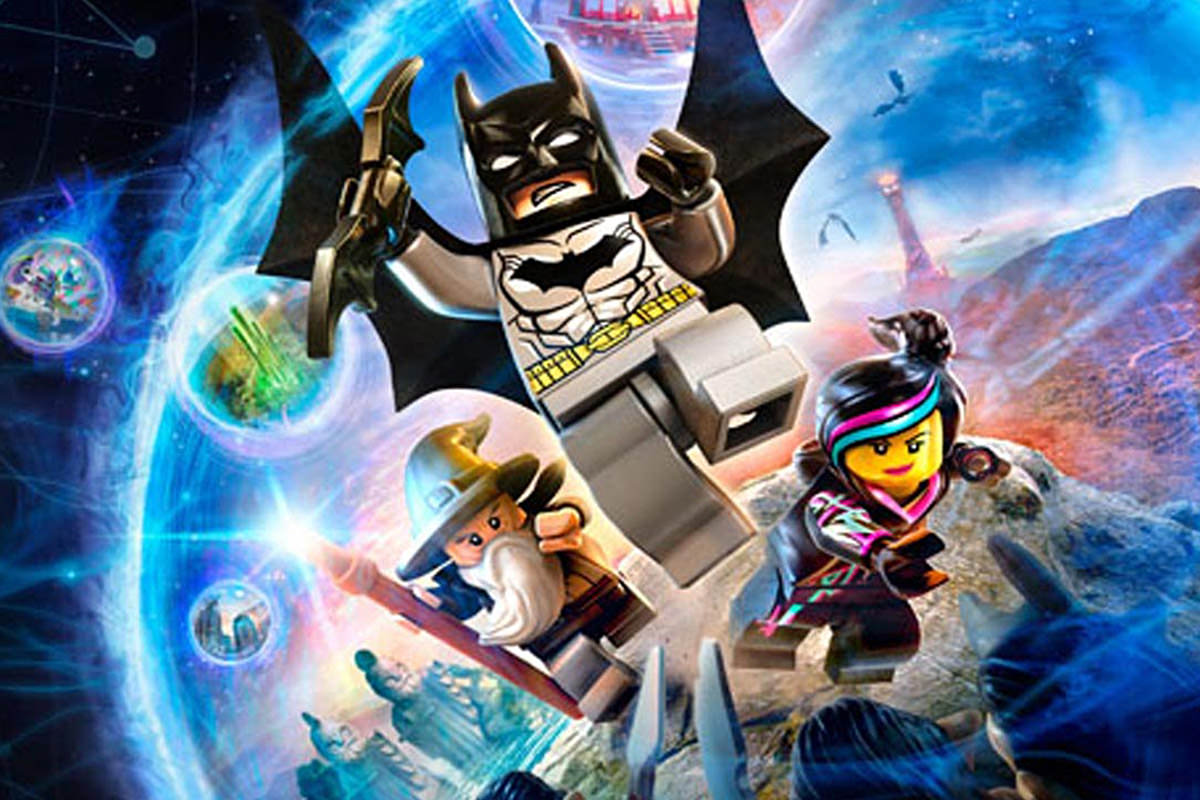 If you've played any of the other LEGO video games, you already know how things work. You run your little LEGO mini-figure around solving puzzles and breaking stuff to collect LEGO studs so you can buy in-game upgrades with them.
I love, love, love all the various LEGO games, and having them all come together in a giant mash-up is amazing. And really fun to play.
The difference from previous games being the addition of the LEGO Dimensions portal pad peripheral (built from LEGO, natch) which allows you to interact with the mini-figs in the game...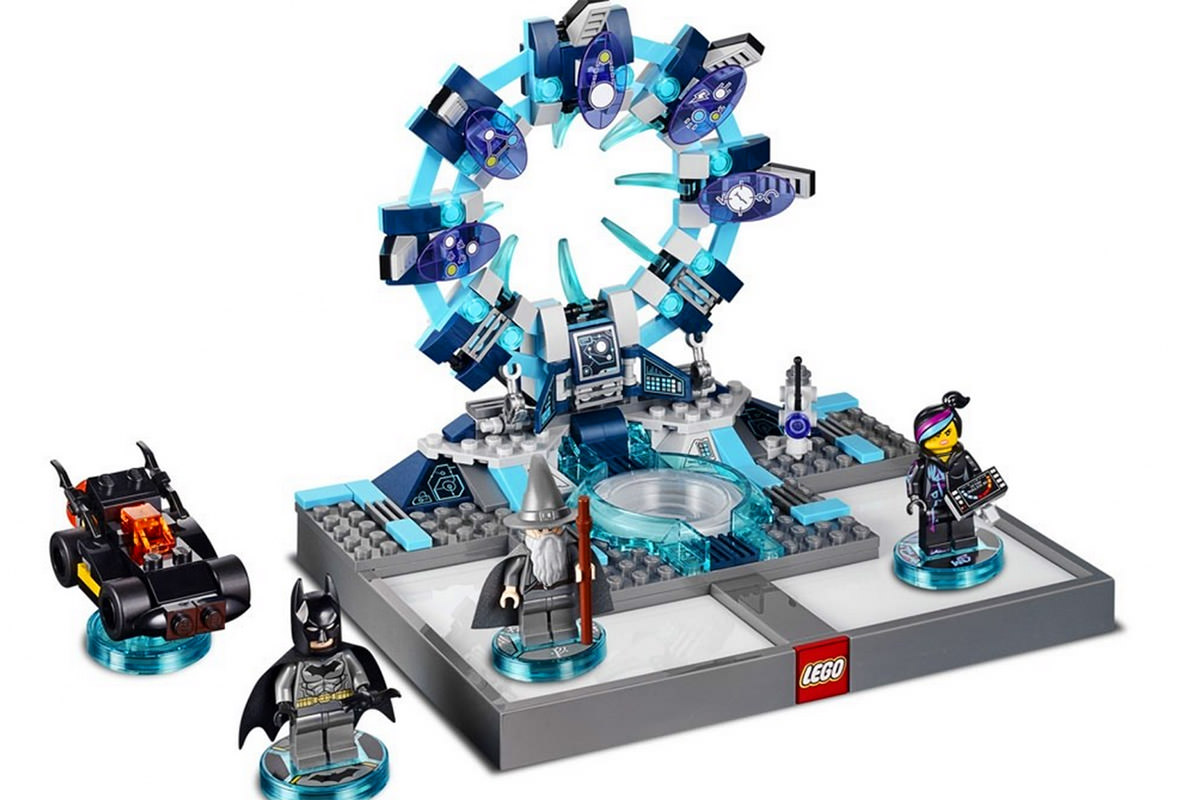 A lot of your time will be spent moving characters and their vehicles around on this thing. Wicked Witch of the West have your character trapped? Simply remove them from one area of the portal pad and place them on another to escape. Need a character who can fly to solve a particular puzzle? Swap out WyldStyle for Wonder Woman and you're good to go. Need a vehicle to get past some obstacle? Place the Batmobile on the portal pad and it instantly appears in-game.
As if that weren't enough, building with LEGO is an integral part of the game experience. The Wonder Woman add-on pack, for example, tells you how to build Wonder Woman so you can add her to the portal pad and get her in that game. But you also get a bag of bricks for her Invisible Plane that comes with no instructions whatsoever. When you add Wonder Woman to the game, then the game itself instructs you how to build her plane and add it as well. Even better? Some in-game builds have to be re-built in order to turn it into something new that progresses the story. That's a key element of playing with LEGO bricks, and the way they've integrated it into the game is pretty darn amazing. Dimensions truly is a melding of on-screen gaming with physical LEGO sets, which is what makes it so much more interesting to me than the toy/game hybrid competition.
With that in mind, it's this physical interaction from toy to video game that makes LEGO Dimensions so compelling... and so frustrating.
Compelling because you can mix-and match characters until your heart's content. Want to have Homer Simpson, Scooby Doo, and Dr. Who all playable in the same game? Drop them on the portal pad and they're yours. Want to have Batman driving The Mystery Machine? Easy. Hobbits in Gotham City? No problem. Scooby Doo in Jurassic Park? You got it. You can choose whatever characters you have available and add or subtract them from the game worlds at will.
Frustrating because you can't play with Marty McFly unless you run out and buy the Back to the Future add-on pack. Further frustrating because certain areas of the game are locked off unless you run out and buy the appropriate character pack. Want to explore Springfield? Well, unless you go buy an add-on pack with a Simpsons character in it, you're out of luck. Want to collect that Gold Brick guarded by a Spinjitsu Gate? If you don't have a Ninjago character to unlock it, no dice. It goes on and on. Sometimes there are alternative characters you can use, sometimes not. At least not yet.
And I have to admit, I'm a little disappointed in this. I didn't buy any of the Chima sets or Ninjago sets because I'm not interested in them. And if that means I can't play in the Chima or Ninjago worlds, I'm perfectly okay with that. What I didn't expect is that skipping a few sets would lead me to miss out on part of the main game. Being told you can't access a part of the story unless you have the Peter Venkman mini-fig (who won't be released until January 2016) is also a little harsh... but also a little exciting because I will absolutely buy that set, and now have something to look forward to. That will keep the game fresh. But what if I wasn't a Ghostbusters fan? Buy it anyway? That adds up to spending a serious chunk of cash for something you'd just as soon do without, just because you want to finish the game. Not cool.
And speaking of expensive...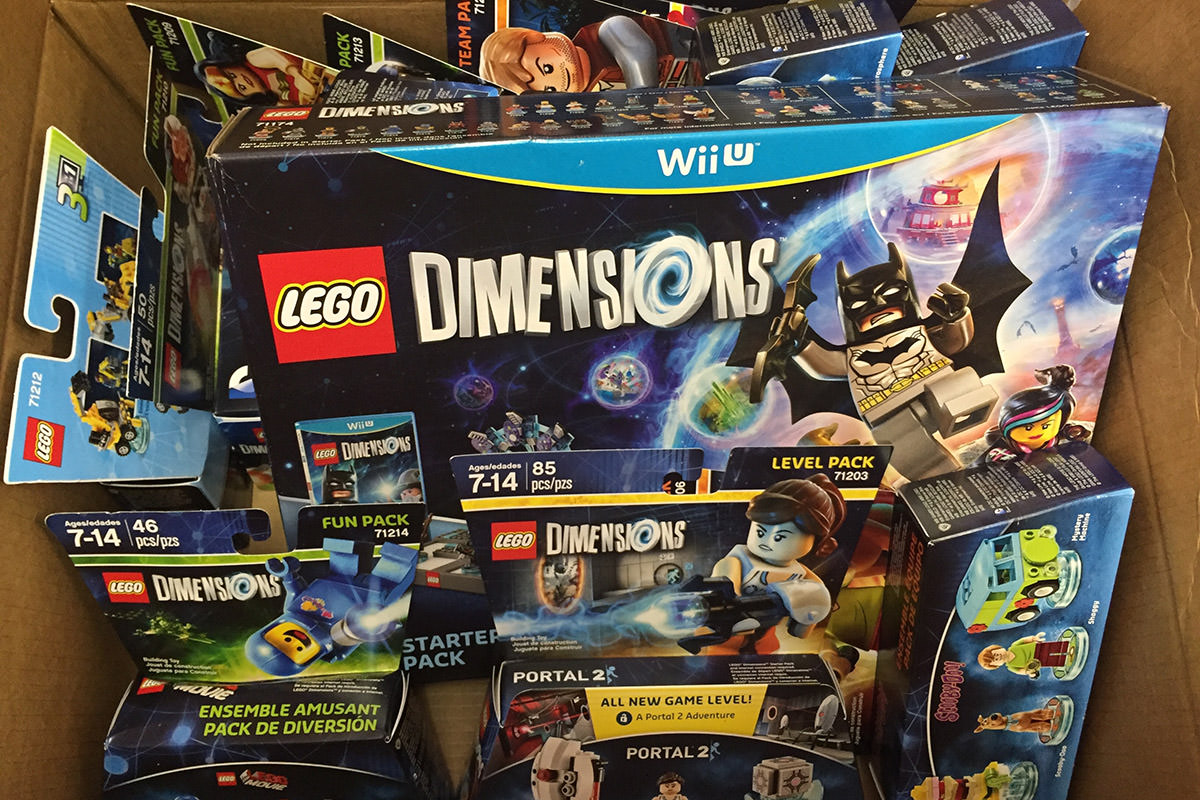 LEGO Dimensions is as addictive as crack and almost as pricey.
In summary... I LOVE THIS GAME! If you've enjoyed all the other LEGO video games, you probably will enjoy this one too. Just make sure you know the financial burden you're buying into before you start.
PROS...

The attention to detail in all the various "worlds" is amazing. Just when I think I've seen it all, along comes something special that makes me fall in love with the Dimensions concept all over again. The way that the various worlds combine and collide is absolutely fascinating... and it all totally works. And often times there's humorous touches that even transcend the source material. I'd love to go into detail about all the amazing things I've seen, but I just can't spoil it for anybody else. It's just too good.
Did I mention it's funny?
The gameplay is generally well-thought-out and fun. With only two minor exceptions (see below) this is one of the best LEGO video games yet.
They've finally done a better job with the flying controls. No more trying to descend by controlling a fall. On the Wii U, the right joystick allows you to control up and down with good accuracy.
In my humble opinion, Dimensions is better than Skylanders and Disney Infinity, two other toy-in-game systems. The interactivity that comes from building and re-building in-game items is just nifty.
All the add-on packs have been great. But the Portal 2 pack? If you are a Portal fan, you will just die. It's that good.
CONS...

Vehicle control, which is horrible in just about every LEGO video game ever released, actually seems worse in Dimensions. Why in the hell they can't EVER get this right is just beyond me. Parts of the game would be a lot more fun (and a hell of a lot less frustrating) if they'd just come up with a control system that actually has good control of the vehicles.
The camera system is inexplicably bad from time to time... but epsecially if your character gets stuck. Many times the camera will zoom in way too close... and get stuck there... forcing you to switch characters so you can see what's going on. Most of the time it's just annoying. But when you're under attack? No fun at all. Even though you can't really "die" in LEGO games, it's nevertheless frustrating.
Some of the best franchises in LEGO are LEGO Indiana Jones, LEGO Pirates of the Caribbean, and (of course) LEGO Star Wars. To have them in Dimensions would be crazy-amazing. But... they're all owned by Disney. And Disney has their own toy-game in Disney Infinity, so it's not going to happen. That's pretty shitty. I mean, I know Disney is just trying to keep the most profit from their investment for themselves... but think of your fans. Charge a huge licensing fee and let it happen. Then your fans can decide who has the better game. Because, honestly, this seems as though you have no confidence in Infinity, which is kind of sad.
I'm guessing the way that the game is able expand with each new pack is because it downloads new stuff from the LEGO Dimensions servers when you start the game. This adds time to the process but, oddly enough, is skippable. So I'm not sure what's going on there.
As I mentioned, parts of the game are locked off unless you buy the appropriate add-on sets to unlock them. I don't want to buy Ninjago or Chima... why force me to do that so I can complete the main game? The extra worlds, sure. Fine. But the primary game I bought? Come on.