A lot of sports happened tonight.
My beloved Chicago Blackhawks sportsed the best and scored more points than the Tampa Bay Lightning. The Lightning needed to stop the Blackhawks from scoring points while they themselves scored many points, but it didn't happen.
And so game-over, the Blackhawks won the Stanley Cup.*
Again...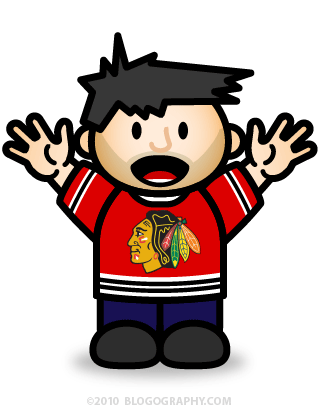 Congratulations to the Blackhawks for having the best strategy of scoring the most points, and best of luck when you return to sports more next season!

*Yes, it's only Game One... but I'm totally calling it!