Say what you like about Miley Cyrus and her dipshit antics, but the girl can definitely sing.
And she's generous. She created the Happy Hippie Foundation to raise funds and awareness for homeless youth. To support the organization, she's had some fairly impressive guest stars join her for a series of "Backyard Sessions" to drum up publicity for the organization.
The latest, a cover of Neil Finn's Don't Dream It's Over by Crowded House... featuring Miley and Ariana Grande... is just beautiful. It's been my jam all week...
Sadly, it's not for sale anywhere I can find.
So in case you too decide to "acquire" it off YouTube and need some cover art for your MP3, here you go...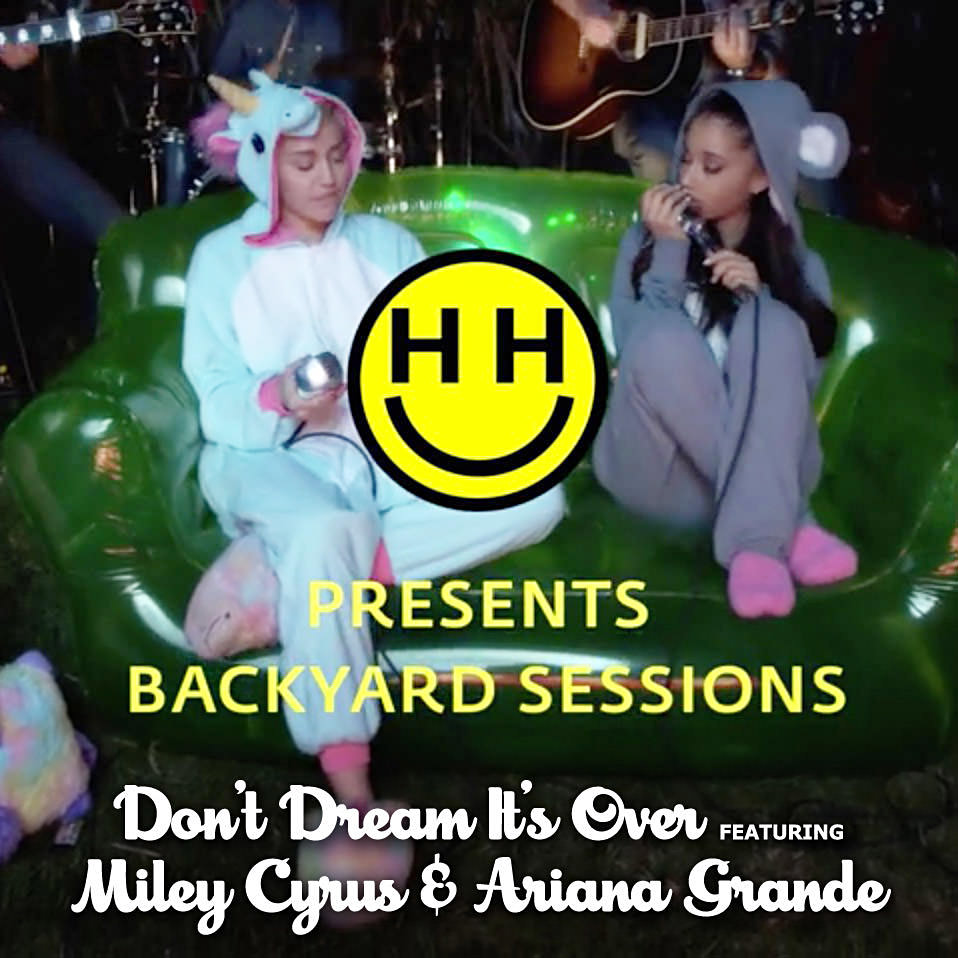 And if you want to kick a few buck to Happy Hippies to support the very worthwhile work they do, that would be good too.