I'll go first...

What kind of burger do you like best? How is it cooked?
As I'm a vegetarian, Boca Burger is my favorite... both in a restaurant and at home. I like them thawed then fried. On occasion I'll take a black bean burger.

What tops your favorite burger?
American cheese, shredded lettuce, tomato, raw onion, ketchup, and lots of mayonnaise. Maybe pickles if I'm in the mood. NO MUSTARD! Mustard is for hotdogs.

Where do you find your favorite burger?
Johnny Rockets (Streamliner Burger, no mustard, add American cheese), or 25 Degrees Chicago (Veggie with Cottonwood River Cheddar, lettuce, onion, tomato, ketchup, extra mayo), or EZ's Burger Deluxe Wenatchee (Classic Veggie Burger, extra mayo, add cheddar cheese). I also like the McVeggie Deluxe, which I've only ever seen at the Times Square McDonalds, New York City.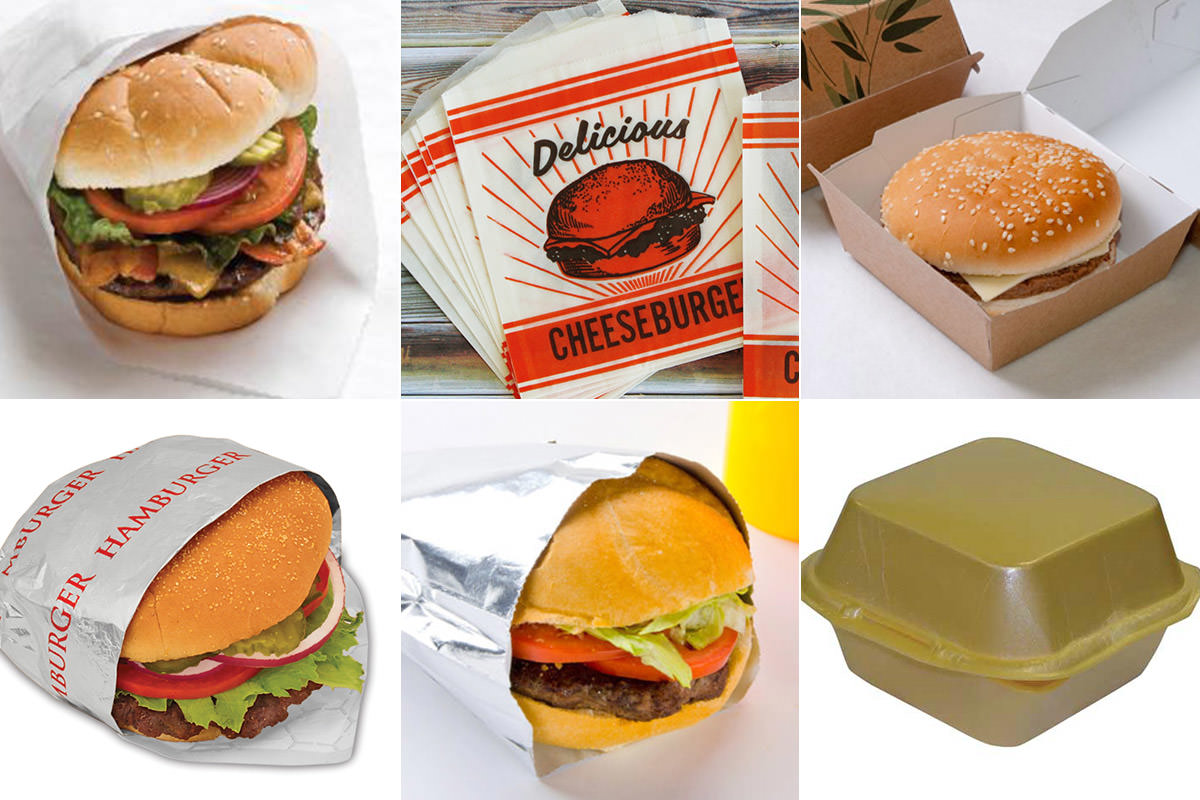 How do you like your favorite burger packaged to go... Paper Wrap, Foil Paper Wrap, Paper Bag, Foil Paper Bag, Paper Box, or Styrofoam Box?
Hands-down a foil paper bag. The only one I don't like on this list is the styrofoam... if you don't eat your burger right away it sweats and gets soggy.

When cooking burgers at home, do you make your own patties by hand or do you purchase pre-fabricated?
I've made veggie burgers from scratch a couple times, but vastly prefer buying them pre-made from the freezer section of my local grocery store.

Ideally, what accompanies your favorite burger?
Crinkle-cut fries (like those found at Culvers) and a Coke (or lemonade, if it's hot out).

How often do you eat a hamburger?
Probably once every two weeks or so when at home. Once or twice a week if I'm in a place that has good burgers.

And you?