Crowdsourced funding for movie projects has been hit-or-miss. On one hand, you've got major movie projects like Veronica Mars raising millions... not necessarily to pay for the film (that's pocket change for Warner Bros.), but instead to demonstrate to movie studios that fans want to see it. On the other hand, you've got indie movie-makers who haven't a prayer of breaking into the Big Studio System for funding, so they appeal to strangers to get the money they need. Most of the time, these projects are unrealistic or just plain shit but, every once in a while, something... interesting... comes along that show everybody what crowdsourcing is meant for.
And, heaven help us, this time around it's Nazi's from the dark side of the moon on dinosaurs...
Um... yeah... where do I sign up for that action?
Over at the movie's IndieGoGo page, that's where...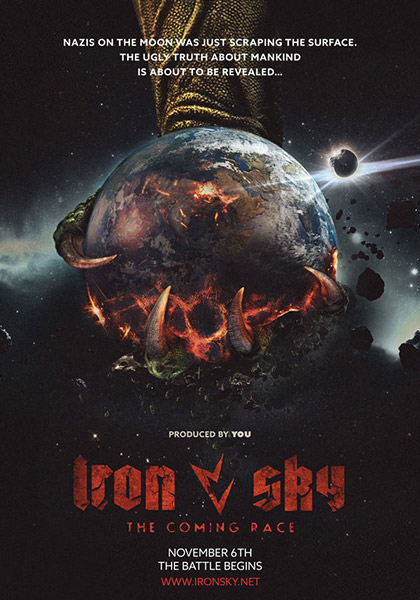 Films like this just don't get made anymore unless the fans step up and pitch in.
And I, for one, welcome our new Moon Nazi overlords.