On my recent flight from Da Nang to Hanoi, I spotted an ad for Montblanc watches in the in-flight magazine...
"In acting as in real life, Nicholas Cage pursues perfection, a value he shares with his Montblanc Star Classique Automatic."
And the price for such perfection? $3340.00 cash! Cheap!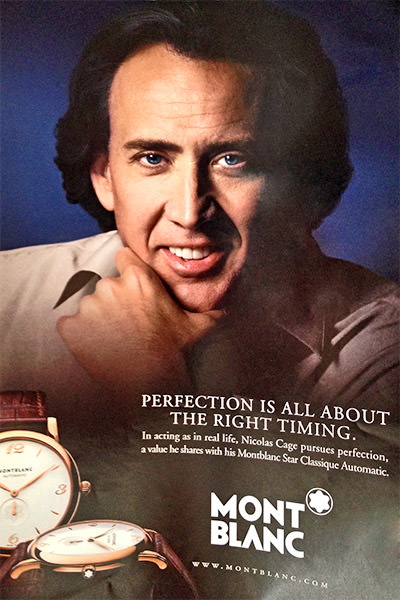 Now I'm trying to reconcile Nicholas Cage in Ghost Rider 2: Spirit of Vengeance as "pursuing perfection."
Unless you consider his $7,500,000 salary for appearing in that turd of a film as perfection.
I know I do.