Hope everybody is enjoying their Memorial Day weekend.
When I was in Tunisia my tour group consisted mostly of Americans, so the guide was kind enough to drive us through the North Africa American Cemetery where soldiers from World War II are buried. As it was 9-11, the flag was flying at half-mast...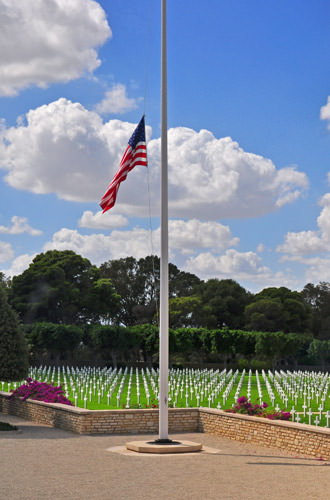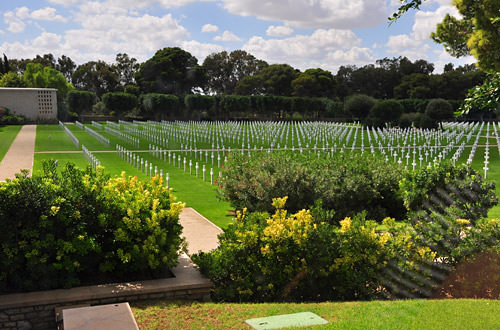 It's very difficult not to think of these fallen heroes far from home when Memorial Day comes to pass.
To all those who paid the ultimate price for our country, I thank you. Your sacrifice and courage will not be forgotten.