Tomorrow is St. Patrick's Day.
Like every St. Patrick's Day, I'll find myself wanting to return to Ireland. I haven't been there since 2004 (to see the new Hard Rock Cafe), so I'm due. But I don't want to go until I have at least a week to explore the west coast, which is why that trip probably isn't going to happen any time soon. That makes me have the sads
Anyway... this is my favorite of all the St. Patrick's Day DaveToons. I'm repeating it because I doubt I could come up with anything better given that I've got about six shots of Jägermeister in me...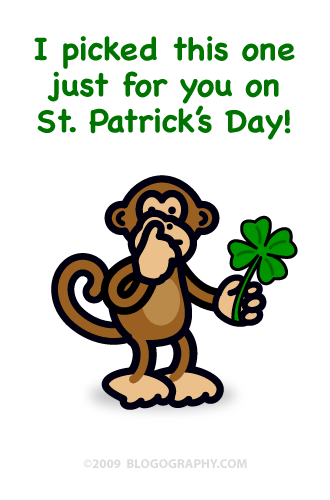 Hope yours is a happy one!