This morning I got a ride to the airport not knowing if my flight would be canceled or not. Freezing fog back home limited visibility to a quarter-mile, which is well under what's required to land. Add that to the fact that last night's flight was cancelled, and you can see how sitting at SeaTac was a somber affair for me. At least the airport was relatively calm thanks to it being Christmas and all.
But, by the time my flight was to leave, the fog had lifted, so we took off under a "weather advisory" which means the plane would return to Seattle if it couldn't land. Lucky for me the visibility was over ten miles, which was plenty, and we were on the ground before I knew it.
It's a Christmas Miracle, I suppose.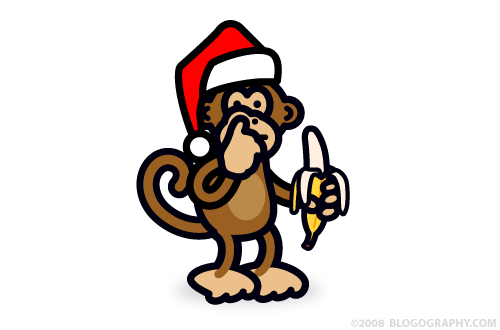 Despite the high price of a last-minute ticket, I ended up being very glad I flew instead of drove. The mountain passes have been all kinds of messed up since I left, and the route I would have driven over Stevens Pass ended up having some fatalities due to heavy snowfall (and is currently closed).
And here is where I settle down for a long winter's nap.
At least I hope so.
If I can just get a decent amount of rest... a mere six hours of sleep, perhaps... that would truly be my Christmas Miracle.
Hope your holiday was a happy one!